Downloading the right apps can make your smartphone one of your most reliable business tools. All the information you need can be right at your fingertips within seconds.
When running a small business, you're expected to provide quality service to customers in order to compete with bigger companies. The problem is you don't have as many employees or resources as they do. Apps can help fill in the gaps to improve your productivity and give your customers the service they deserve.
The app stores don't always make it easy to discover good apps, particularly once you make your way through the best-seller lists. It's overwhelming so we narrowed the business category down to these 30 to help you with things like:
Expense Tracking
To-Do Lists
Communication
Productivity
Time Management
Marketing
Mass Emailing
You might already have some of the following apps but we guarantee that you will find new ones to try. We looked for apps with good ratings and reviews to ensure that you get the quality you need. These apps come highly recommended by small business owners that use them daily.
We've divided this list into paid and free because we know that every dollar counts when you're running a business.

Paid Apps

QuickBooks is one of the most popular accounting apps on the market. It's been a trusted partner in small business for many years.
QuickBooks will be your friend during tax time. Receipts are stored in the app after you snap a photo, and you can also keep track of spending in general, so there will be no surprises during tax season. The app is compatible with TurboTax and integration is smooth.
You can create and send invoices to clients in seconds which allows you to get paid quicker. You get notifications when invoices are sent, when they are paid and when money is deposited.
The cashflow dashboard will keep track of your account balance and all your expenses. You can see all your transactions to make sure that your money is going to the right place.
Price: The mobile package is $20.00 a month, which is cheaper than the desktop version.

Hootsuite is a social media manager that will help you keep track of all of your accounts in one place. The app can schedule your posts, allowing you to plan days ahead with the reassurance that the Hootsuite app will post everything on time. There will be no more need to go back and forth between each social media site which will save you a lot of time.
The app also records analytics so you can see how many people are interacting with content. This inbox feature will help you see what people are saying about your brand and respond in a matter of minutes, allowing you to bask in praise or put out any fires that arise.
Price: There are two different packages for you to choose from. The first is the professional Hootsuite account and that is $29.00 a month for ten profiles and one user. The second option is a business account that will cost $599.00 a month for 35 social profiles and five users.

Much like Hootsuite, the Buffer app can help make posting on social media much less time-consuming. You can set aside time to schedule your posts for the week, so you don't have to do it each day.
Posting every day is vital in the social media era that we are currently living in. Buffer helps you manage Twitter, Facebook, Instagram, and Pinterest on one simple app.
Buffer is a good tool to use with Instagram because of the detailed options. You can add tags, links, or anything else you need on scheduled posts. You can also view what your Instagram grid will look like before the posts even go out. The most powerful tool is the ability to schedule your Instagram stories in advance. This gives you the appearance of being active on social media even when you're not actually checking in 24/7.
Price: Buffer offers a pro package which allows one person to link eight social media accounts for $15.00 a month. The premium account lets two users manage eight accounts for $65.00 a month. The small business plan is $99.00 a month and lets six users link 25 accounts.

Podium is an app that lets you manage your online interactions and reviews. The app makes it easy for you to get feedback from your customers by sending a survey to their phone or email.
Sending the survey via text is a great way to get customers to respond because of the frictionless process.
Reviews can bring new traffic to your business and keep current clients coming back. Podium helps you keep track of those valuable reviews and puts your received data into a graph to make it easy to see the responses.
Price: Podium does not have a set price. You have to contact them and they will give you an estimate once they get information about your company.

ProofHub is an app that informs your employees about projects that are going on during the week. The calendar is easy to find, and everyone can add notes about what they are doing.
Delegation is one of the biggest headaches with running a business, and this app helps you organize and delegate tasks to people, while also giving them clarity on just what you need them to be doing. You can also create timesheets that let everyone know essential dates so they can stay on track.
Everyone on the team can communicate with each other from the app with the live chat option. Your employees will receive a notification to let them know when they receive a message.
Sharing files is also easy so that everything can stay organized on one app. The interface is simple, so people will be able to find everything they need.
Price: You can have an unlimited number of users for $89 a month. That means that you can use this app as your company continues to grow.

This app monitors your phone all day while you are working. It keeps track of every website you visit and for how long. You will be able to see a chart of how much time you spent on different apps and then decide for yourself just how well you are doing with productivity.
If you need help with your work-life balance, this is the app for you. Countless people have been able to step away from the Facebook wars because of RescueTime.
Price: This app costs $9.00 a month or $72.00 a year.

1Password will make logging into your accounts from your phone quick and easy. It remembers all your passwords, which is quite a challenge these days with the constant data leaks and tough password requirements from so many websites and services.
All you need to do is create a strong master password that you will use to login to 1password. You can then add your passwords to the app and never have to worry about them again.
The app will help you strengthen weak passwords as you are adding them to the account for added security.
You can organize your accounts within the app so you can find information when you need it. Make folders for logins, credit cards, addresses, notes, bank accounts, passports, and more.
Cyber attacks can be devastating to a small business. 1password will make it hard for hackers to get access to your accounts and gives you peace of mind.
Price: 1password offers a personal subscription $3.99 a month. The family account can protect up to five accounts for $6.99 a month.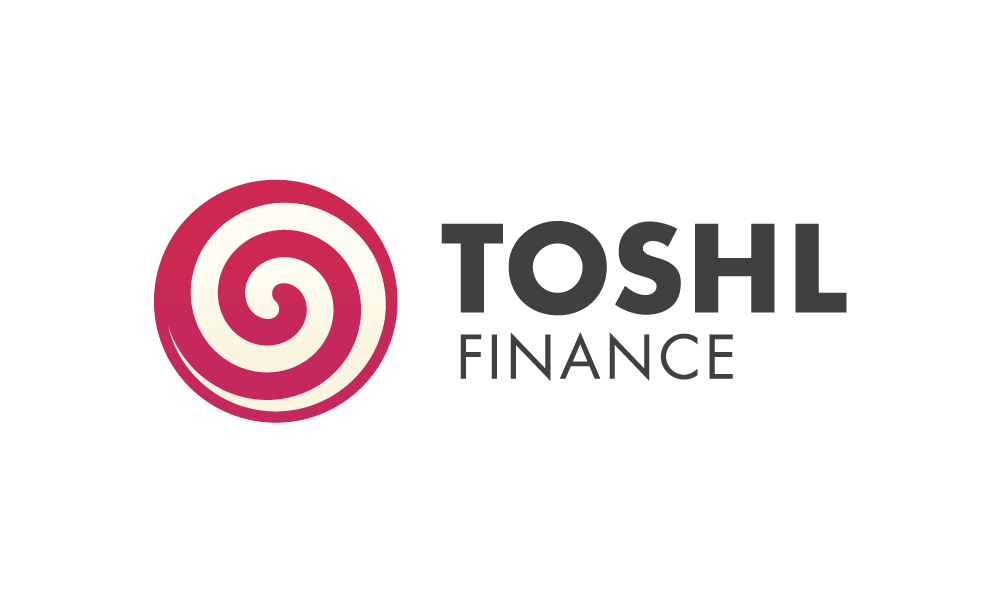 Keep track of your bank account, credit cards, and general spending all with one app. It's easy to input your data, and you can customize your budget just the way you need it.
There are many different categories that you can use to help break down your budget. This will help you see where your money is going so you can cut back on spending
Use the graphs to see the picture of your spending for the month. Choose between a bar graph, bubble graph, and an expense locations map to see where your money is going. It also helps you see how much money you have at the end of each month to keep track of your savings.
Price: Toshi offers a free version to manage personal spending. The other option is to subscribe to Toshi Pro. You get more features and gain access to in-depth tools to help run your business. That will be $39.99 per year.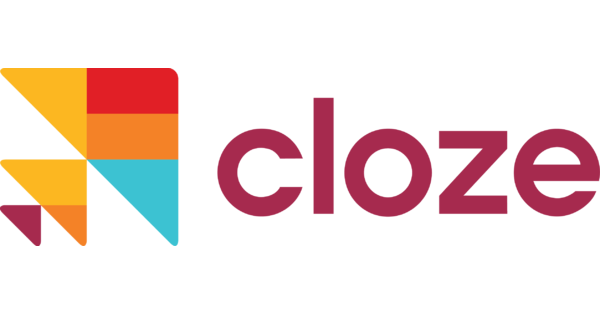 Cloze will be your virtual assistant. It keeps track of the emails that you receive and reminds you to reply or follow up with clients. The app also sends you a notification every time the recipient opens your email, so you know it's been received.
You can make personalized templates to respond to emails. You can also schedule emails which is a nice feature if you will be out of the office or in meetings during the day.
Cloze will let you look at your emails, phone calls, files, notes, messages, and calendar all in one place. It's an excellent resource if you find yourself getting overwhelmed with work because it allows you to offload all of the random cruft filling up your brain so that you can focus on the really important things.
Price: You can subscribe to the Cloze app for $19.99 a month per user. You can also pay $159.99 per user upfront if you don't want monthly fees.

Basecamp is one of the most accessible project management apps on the market, probably because they've been doing this for a very long time (especially when counted in internet years.)
The app allows you to divide up projects to make sure that everyone knows what they're doing. It lets you know what's overdue, who's working on what, and what's finished.
This is a helpful app for companies that work remotely. You can update the team on new projects with a click of a button. The team can use the app to leave notes and comments for everyone to see.
You can schedule automatic check-ins that will send notifications to everyone's phone. This will encourage them to bring up any questions or concerns they have.
Price: The basic Basecamp plan starts at $24.00 a month, and it can manage 15 projects. The other package is $150.00 a month, and you can use it for an unlimited amount of projects.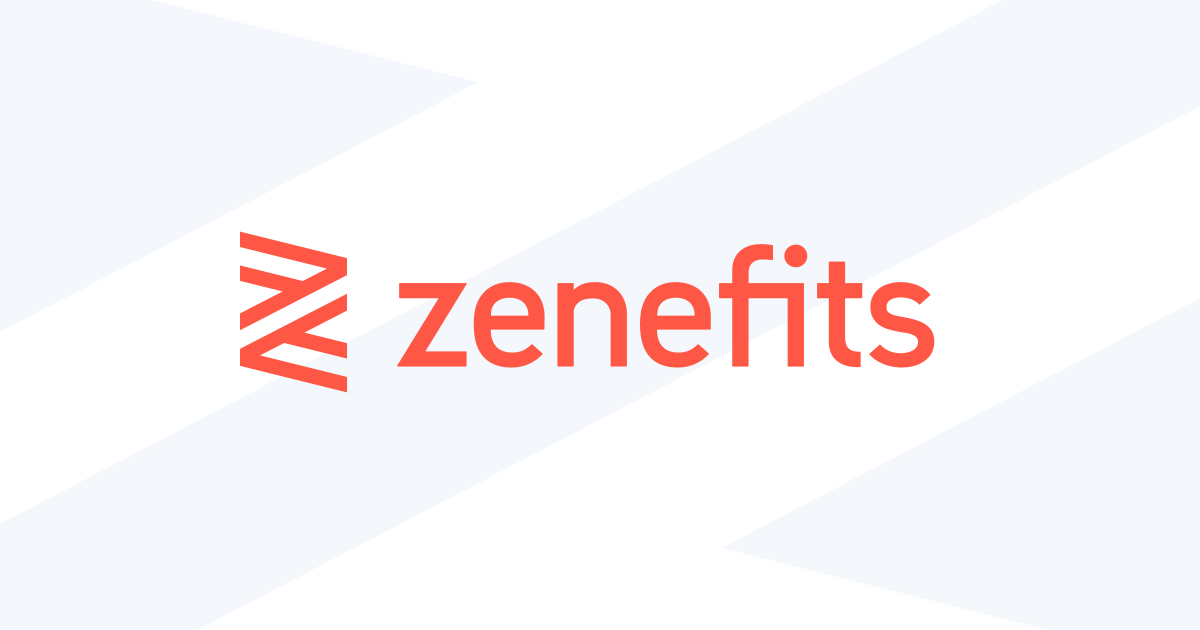 It can be expensive to have a proper HR department in a small business, but Zenefits is here to help. Zenefits allows you to access your insurance information at any time, kees track of the hours that each person has worked during each pay period, and allows employees to look back at old pay stubs and file them away for taxes.
Other HR services are also replicated here. For example, workers can request time off using the app, which then sends a notification to your phone so you can give them an answer to their request in a reasonable amount of time.
Price: The cost of this app is $5 per person each month. There is an extra fee of $40 applied at checkout.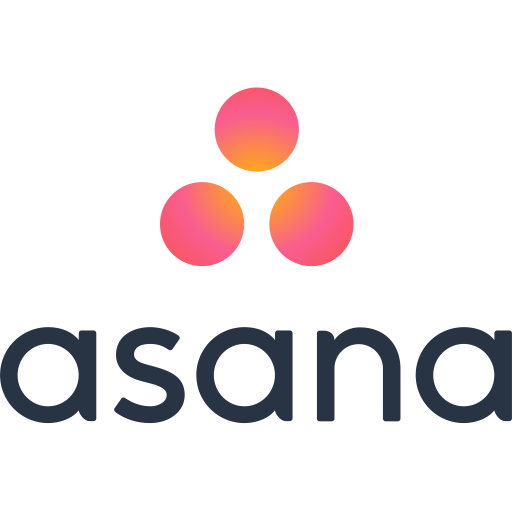 Asana will help you manage your employees and increase productivity. You can coordinate plans, projects, and tasks all in one simplified location. This app has a clean, modern look and is enjoyable to use.
This app has different shortcuts that speed up the scheduling process. Asana is full of features that will help you assign tasks to people and let them know when things are due. It's also great for brainstorming, in a group or solo.
You can upload pictures, whiteboards, charts, and diagrams from meetings to the app. This will let people look back at that information whenever they want.
Price: The premium price for this app is $13.49 per person each month. You can also pay $131.88 per person upfront for the year.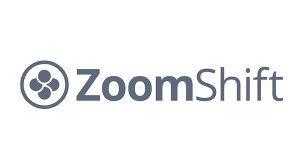 ZoomShift is an app that can act as your HR department. It will keep track of days off and shift changes so everyone can see that information on their phone.
The app allows you to create templates to make scheduling quick and easy. Employees can also request time off using the app. You will get the notification on your phone and can respond to them within minutes of their request.
You can send notifications to everyone's phone in cases of emergency or if changes come up.
Price: The price is based on the number of employees and starts around $2.50 per active team member.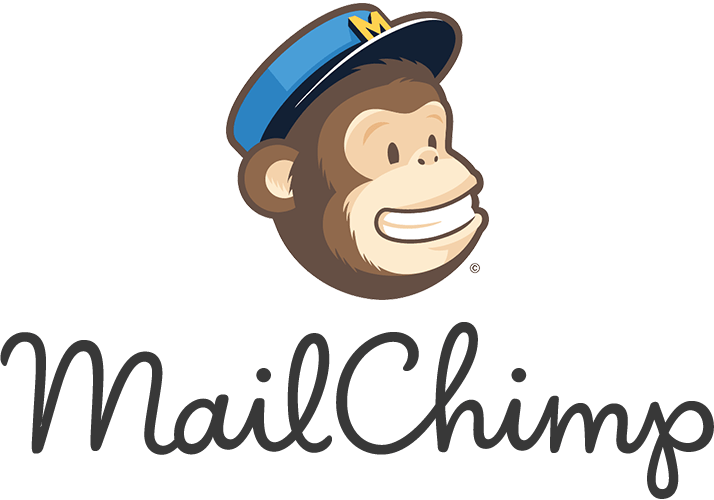 Mailchimp will help you make smarter marketing choices to grow your business. You can send emails to large groups with new marketing campaigns, newsletters, and more.
You can use the app to keep track of impressions to see how many people are engaging in your content. Then you can take the data to reach out to people who ignored the email as well as reach out to new groups of people.
Mailchimp is unique because you can create, edit, and send out all your emails right from your phone. You don't need extra software. You can also set up Facebook and Instagram ads from the app as well.
Price: There are a few different plans. Prices range from free to $299.00 a month. The free version is perfect if you are starting with marketing emails. The premium package is $299.00 and offers more customization and advanced features.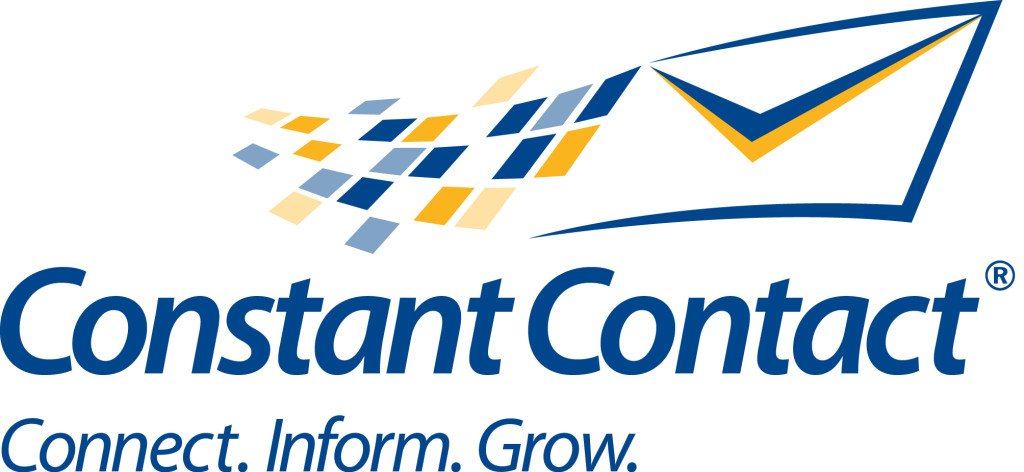 Constant Contact is an email marketing site designed to send out large groups of emails on the go. Send emails to your current mailing list in a matter of minutes.
The detailed analytics show you who's reading the emails and who isn't. Being able to see that information can help you figure out what people want to read.
You can upload pictures to the library to add your logo or product images to your emails. That gives your emails a personal touch sets your emails apart from other businesses.
Price: There are two different pricing options for you to consider. The first package is basic and will cost you $20.00 a month. The second package lets you customize your content, and you can get that option for $45.00 a month.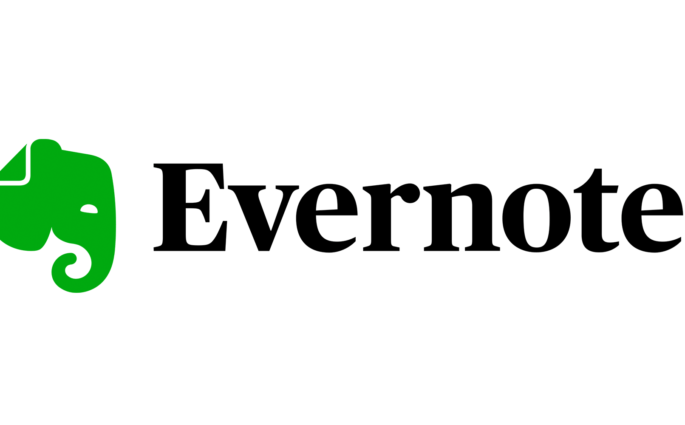 Evernote will keep all your notes, memos, and ideas in one place. Stop scribbling notes on scraps of paper and use the app instead. You can write all your records on your phone, laptop, or tablet.
There is a search feature that will allow you to look up keywords so that you can find your notes within seconds. Evernote keeps your thoughts organized so you don't waste time reading everything.
Evernote lets you share your notes with your team. Everyone will have the same information which will make collaborating a breeze.
Having your information in the app will help to make presentations faster. Everything can be copy and pasted from the app to your document.
Price: Evernote premium is $7.99 monthly or $69.99 each year. It includes 10 GB of new uploads each month.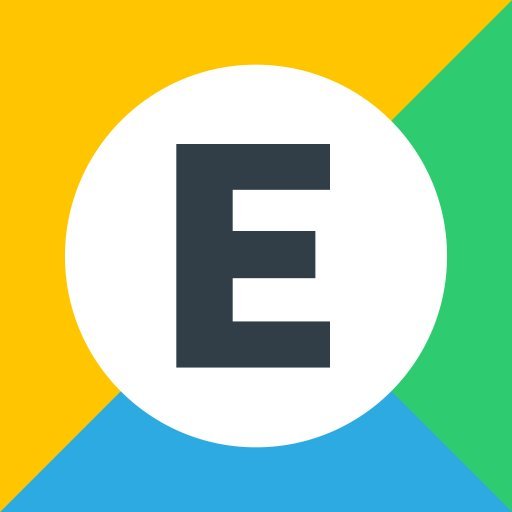 Expensify is a must-have for organizing receipts and business expenses. All you need to do is take a picture of it with your phone, and the image of the receipt will transfer to the app. You can also keep receipts categorized to make them easier to find.
The app can also send receipts for reimbursement. Automating expensive management will help save you time.
You can integrate Expensify with QuickBooks to make tax time a lot less stressful.
Price: Expensify is $5.00 a month for individuals and groups. If you want more features you can upgrade.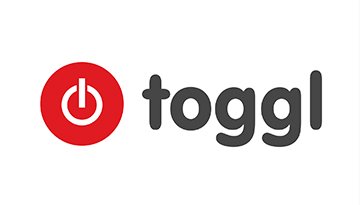 Toggl is a time tracking app that breaks down how much time you and your team spend on different projects.
You will be able to see a chart of how much time everyone spends looking at their screen. This feature also lets you keep track of wasted time.
Toggl can sync your screen time across all your devices to track your account from any location.
Toggl also includes a calendar that allows you to keep track of important events. You will get a notification on your phone to make sure you never miss anything.
Price: Pricing starts at $18.00 a month per person. Everyone will be able to see their income and expenses laid out in a simple line graph.
Free Apps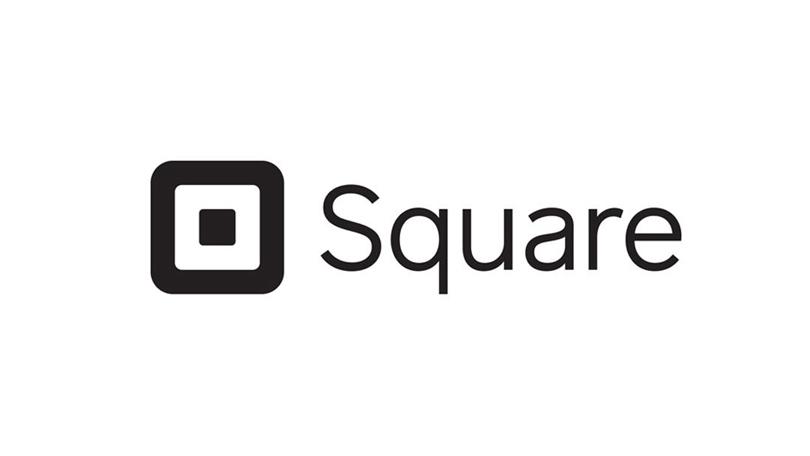 Pair the Square app with the Square reader, and you'll be ready to accept sales anywhere. The square reader is small, convenient, and easy to use.
You no longer have to worry about not being able to make a sale because you can't accept a type of payment. Square is thoroughly modern as a POS system and will accept cards with chips and apple pay. Transactions take one or two business days to go through.
You can also send custom invoices and keep track of them with the app. The detailed analytics show you sales, invoices, and inventory.
The app has a live update feature that updates you on your inventory, so you'll know when to restock.
Price: This app is free and doesn't need a subscription to use. You only need to have the square reader to use the app.

Trello is a project management app that you can use to organize all your business projects. The app allows you to create boards, cards, and a checklist for your employees to help them keep track of their progress.
You can attach files, videos, pictures, or any other resource that you want on each board. Trello cards allow you to break down the project into manageable sections. You can remove the cards as you go down the list.
The notifications will let your team know if anything gets added to the schedule. People can also add their notes to the boards if they have comments or concerns on any given section.
Price: Trello is a free app.

Wave allows you to send custom invoices to your clients right from your phone. There is no limit on the number of invoices you can send in a month. This app is for companies that deal with a large number of transactions in a single month.
Millions of people use Wave because it is reliable and easy to use. The invoices look professional, and you can customize them to fit what you need.
You can also keep track of all your invoices, so you never lose track of them. You will get an accounting report for you to access when it is time to do taxes. All data will be secure on the cloud so you never have to worry about running out of storage.
Price: Wave Invoicing is free.

Kashoo is a bookkeeping app that keeps everything simple. You can create invoices, get paid quicker, and keep track of your money right from your phone.
You can have many accounts if you own many small businesses. It's easy to switch back and forth and will help you simplify all your bookkeeping needs.
You can share your records with your accountant with the click of a button. All you need to do is give them permission, and they will be able to get the information they need. Granting access is also helpful when sharing information with business partners.
Price: This app is free to use.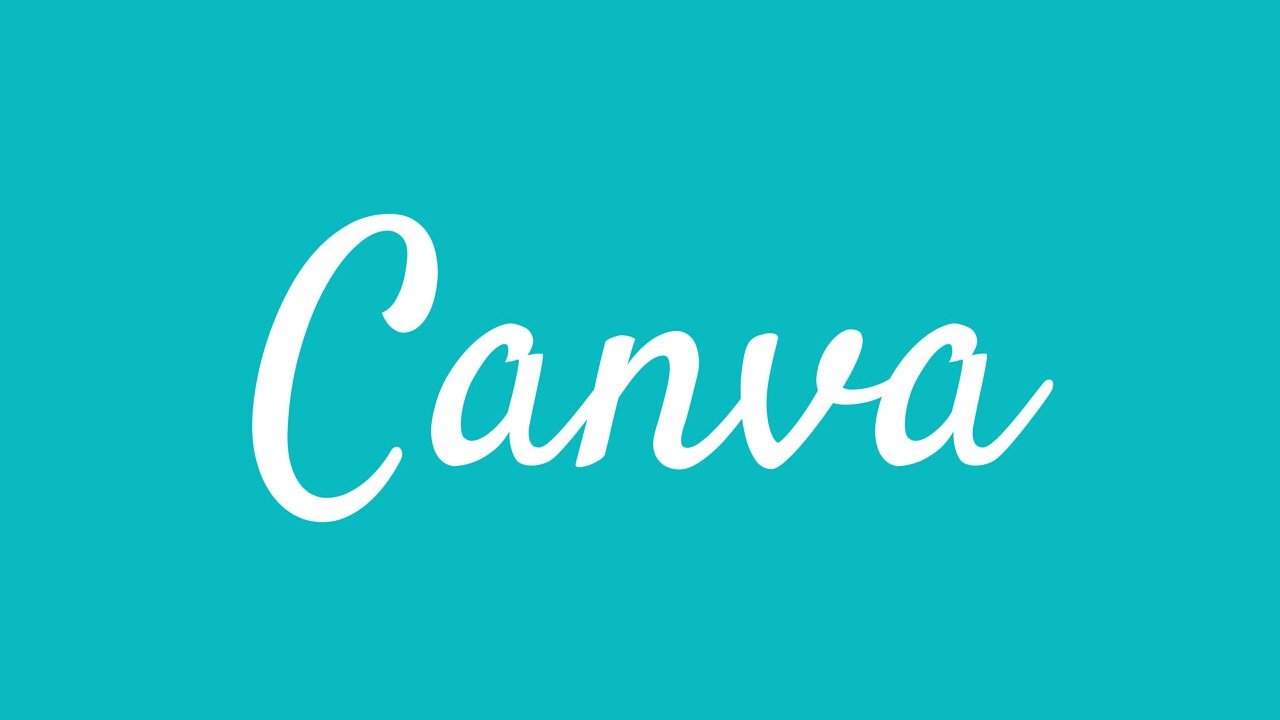 Canva takes the stress out of designing professional-looking content for your business. You don't have to be an amazing designer to use the app because there are hundreds of templates that you can use.
However, if you enjoy designing, you can start with a blank canvas and make custom designs in a very easy to use editor. There are thousands of stock photos available to help make your designs look professional and unique.
Canva is a helpful tool if you are trying to be more active on social media. It allows you to create brochures, cards, posters, banners, and more.
Price: Canva is free to use.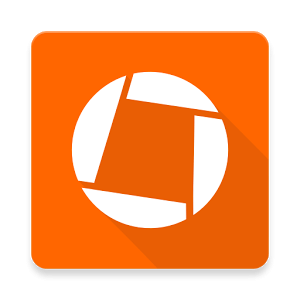 Genius Scan is an app that helps you condense your documents into PDF files that you can locate on the app. All you need to do is pull out your phone, load up the app, and scan and store all documents.
The batch scanning is a nice feature that lets you scan many documents all at once, quickly and efficiently. The smart scanning allows you to edit backgrounds, fix imperfections, and remove shadows.
Genius Scan is a secure place to keep all the important files that you want to store in a safe location. They have a privacy guarantee, so you don't have to worry about them selling or leaking your information.
Price: This app is free, but they do offer cloud storage if you have a lot of files to scan.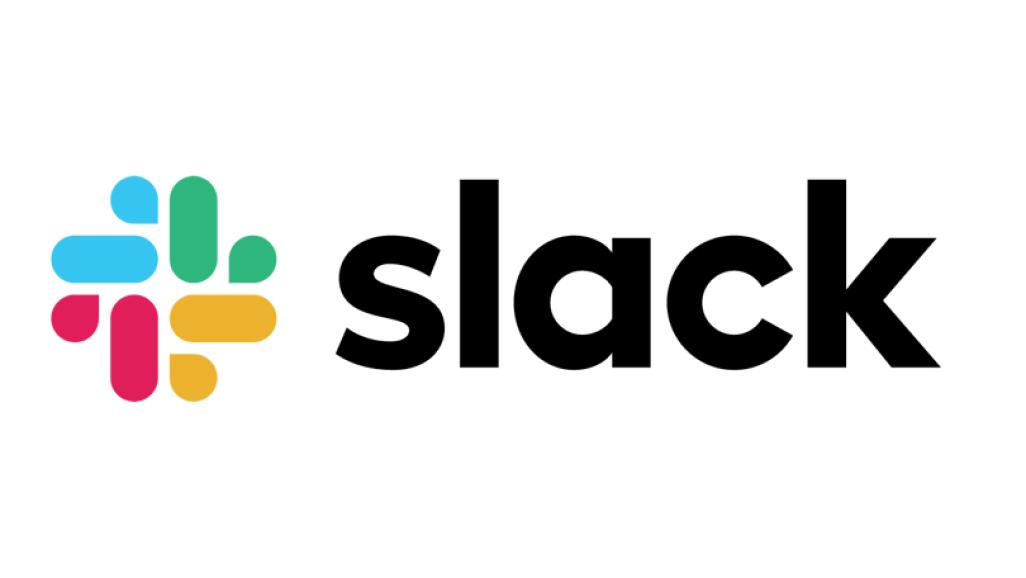 Talking to your team is simple with Slack. Stop playing email tag and see messages as soon as they arrive, in real-time. You can create group chats or talk to people one on one depending on your needs.
It can be impossible to find old emails with valuable information. Slack lets you search past conversations to find the information you need in seconds. You can go back and search for conversations, images, documents, and more.
Slack lets you customize alerts, so you know who is messaging you at all times. You can also customize your notifications, so you don't get distracted by things that aren't urgent.
Slack is also compatible with Google Drive, Dropbox, Asana, and more so you can share all the files you need.
Price: Slack is free to use for any size team.

Mint is a powerful app that lets you keep track of your finances. You can balance your budget, check your credit score, and track all financial progress on the app.
Mint allows you to create realistic budgets so that you can reach your monthly goals. You can check your budget report at the end of the month to see how you did. You can look back at your spending to see how it affected the total amount of profit you made at the end of each month.
Mint also helps make sure that your account is secure. You can read about their security measures on their website to know what they are doing to keep your money safe.
Price: The Mint budgeting app is free, with no hidden charges or fees.

Todoist will step up your to-do list game. The app lets you drag and drop new items on your list as they pop up. Todoist will reorganize dates so you don't have to add them in order.
You will receive reminders throughout the day to help you stay on track. You can even schedule recurring dates if you want to develop better work habits.
Todoist works well with Gmail, Google Calendar, Slack, Amazon, and Alexa. You can ask Alexa to add tasks to your to-do list, so you can have another app open and still add stuff to your to-do list.
Price: Todoist is free to use.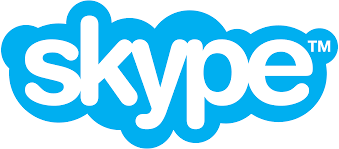 Skype is one of the most reliable conferencing apps on the market. It connects you with up to 49 colleges, no matter where they are in the world.
Skype is available on many devices so most people will have access. It's super easy to use, and the quality of the call is HD, so you will be able to see and hear everyone.
Skype also provides instant messaging services if your team doesn't want to get on a conference call. Share images and files in the chat so everyone in the meeting can follow along.
Price: Skype is free to use anywhere in the world. All you need to worry about it the amount you are already paying for your phone service.
Price: You can use Skype for free.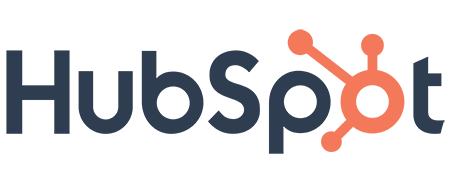 HubSpot will help you organize all your spreadsheets in one spot. You won't need to look through an endless stack of papers anymore.
The app will inform your employees about upcoming events, meetings, and important dates. You can set reminders in your phone to stay up to date.
You can also keep track of all your sales information right from your phone. The live feed lets you know when new sales are complete.
HubSpot is also one of the best places to organize all your contacts all in one place. You can scan and store cards, so you will no longer have to enter everyone's information by hand.
Price: Hubspot CRM is free, but they do have other packages with more robust offerings that vary in price.

This app will help you fill out and sign any forms that you need to return to the sender. Adobe Fill will help you cut back on your need for a bulky fax machine. This app will allow you to save space by eliminating your need for a fax machine.
If you work from home or travel a lot, you won't have to wait until you return to the office to get things sent out. You can do it wherever you are.
You can take a picture of documents, fill out the information, and then add your signature on your phone.
This app is helping companies go green and cut back on their paper usage. You can also cut back on printing and save money on ink. You can store all your forms on the app, so they are all in one place.
Price: This app is free to download and use.
Finding the right apps should make your life easier. They'll help you reclaim time, which you know as a small business owner is the rarest thing you possess.