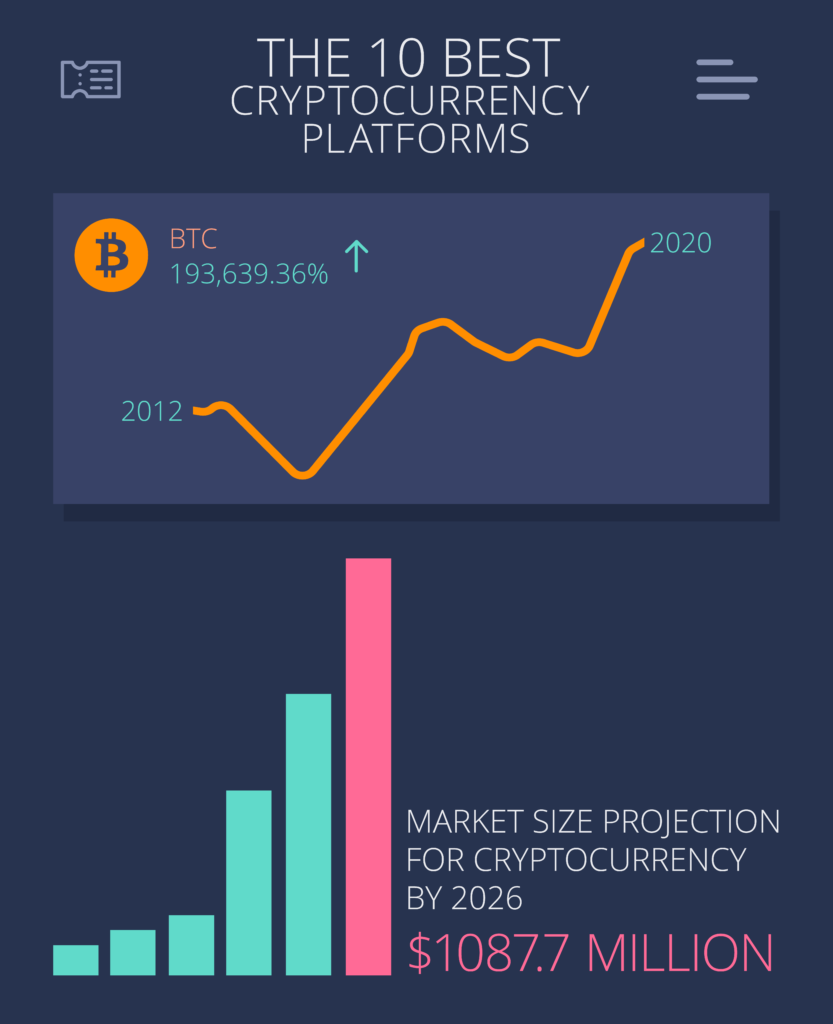 The best cryptocurrency trading platforms support investors as they get started with this revolutionary new wealth building strategy. Naturally, each one of these exchanges offer different levels of service and customer support, setting themselves apart from each other with varying degrees of security on each transaction, with all sorts of user experiences.
And there's no time like the present to get into crypto. Between 2012 and 2020, in fact, Bitcoin has gained 193,639.36%, and the market size for cryptocurrency is expected to reach $1087.7 million by 2026, according to some estimates. Consumer confidence in cryptocurrencies is also growing, reaching 97% in 2021.
All that notwithstanding, it can be difficult for new cryptocurrency investors to know which site to choose to manage their investments, not to mention how to get started with digital gold. We're here to put your fears to rest. In this guide, we outline the 10 best cryptocurrency platforms on the following four factors:
Overall security of the site
Customer service and user experience
Availability of a mobile app
Pricing, promotions, service, and benefits
Fiat to crypto trading is rewriting the rules of the financial industry. By the time you're finished reading, you'll have the knowledge and confidence to get started trading crypto, supported by one of the 10 best cryptocurrency trading platforms on the internet.
What Is the Best Cryptocurrency Trading Platform
After thorough research and careful consideration, here are the crypto brokerages that caught our attention, with some idea of the investors best-suited for the site:
Now that we've laid out our picks for the best cryptocurrency platforms, HODL, because everything we liked, and a few things we didn't like, are coming up next.
Best Social Media-like Cryptocurrency Trading Platform: eToro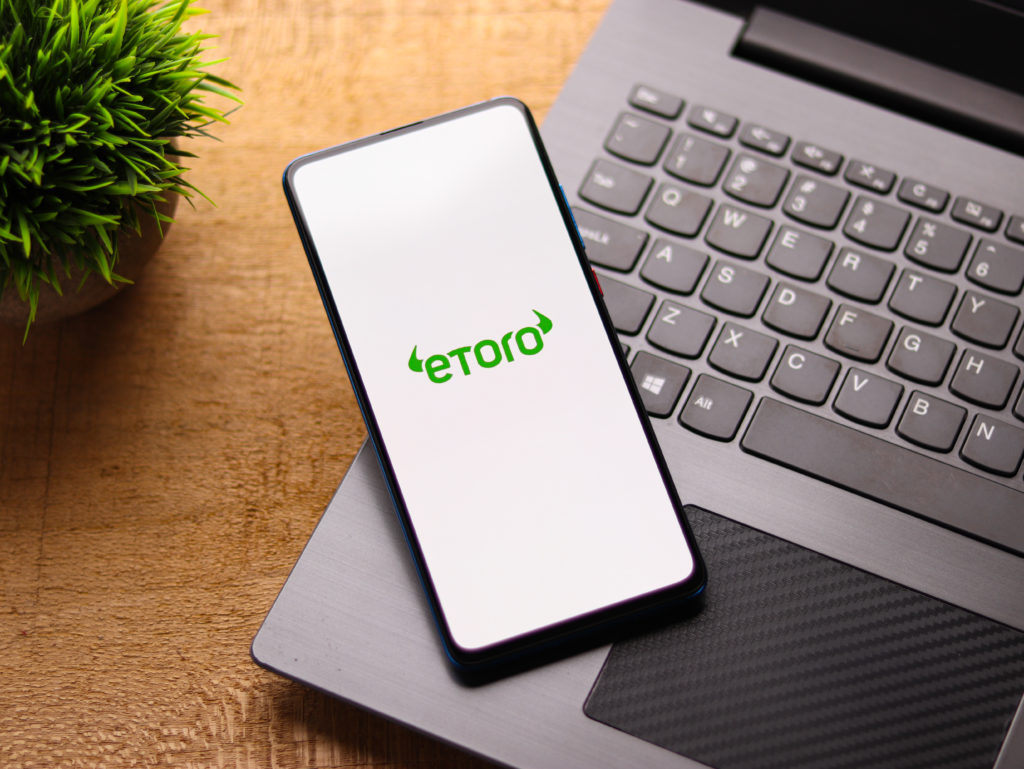 Whether or not you're on Tik Tok or maybe still on Facebook, most of us use some form of social media. Taking a social media-like approach to crypto trading is eToro.
eToro is best for the following reasons:
CopyTrading. With eToro, investors pick another user to copy, with all gains and losses going into a special social trading account. Once designated, this mirroring is entirely automated: set it and forget it.
Pretty easy, but there are some risks involved. Pick the wrong investor, and you're vulnerable to any bad moves they may happen to make. Plus, it doesn't offer much autonomy on your part. It's not a bad way to learn the ropes, however.
Advanced Services. For experienced investors, the site also offers eToroX. Designed for algorithmic and institutional-grade investors, eToroX lets investors take advantage of tight-dealing spreads.
Also through the AlgoX API, or application programming interface, knowledgeable crypto-traders can design and automate their own custom trading tools.
Pros:
Get started investing with as little as $50
Deal in up to 15 cryptocurrencies
Licensed in Europe (but not by the U.S. SEC or the SIPC)
Cons:
CopyTrader requires a $200 minimum investment
Not available in every state
Crypto only — no stocks or other kinds of investment options
Best Cryptocurrency Trading Platform Offering Altcoin: Binance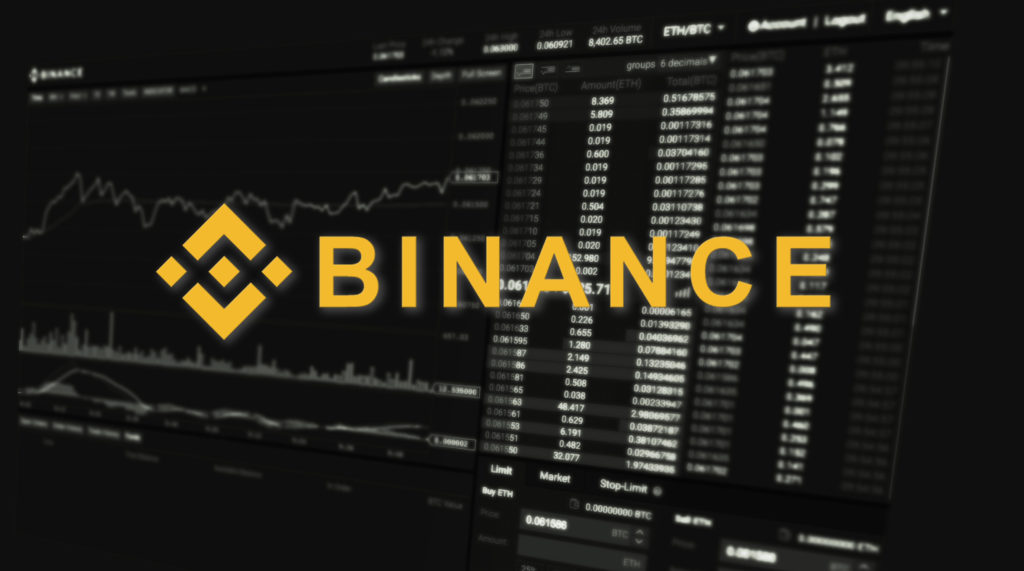 But wait: aren't all cryptocurrencies an altcoin? Not exactly.
Some trading platforms deal only in Bitcoin, probably the most well-known cryptocurrency of all. Others offer the freedom to trade in altcoin, like AMP, Harmony, or PotCoin to name just a few.
To take advantage of everything cryptocurrencies have to offer, we recommend Binance, among the largest crypto exchanges by trading volume anywhere in the world.
Binance is also best for:
Bitcoin pairing. With Binance, you'll always know how well your altcoin is performing against the leader in the field.
Available in 43 out of 50 American States. Founded domestically, Binance now operates outside the U.S. (Avoid issues by navigating to Binance.us rather than simply Binance.com.)
Not all functions are available to US-based crypto-traders, however, since the (SEC) limits financial derivatives for cryptocurrency traders,
Nevertheless, Binance remains the best and only platform offering complete access to the altcoin market, keeping your crypto portfolio truly diversified — a core tenant of any successful investment strategy.
Pros:
Up to 50 cryptocurrencies to choose from
Low trading fees
Low account minimums
Cons:
Limited U.S. availability
Bitcoin pairing only in the U.S.
Customer service email only
Easiest to Use Cryptocurrency Trading Platform: Gemini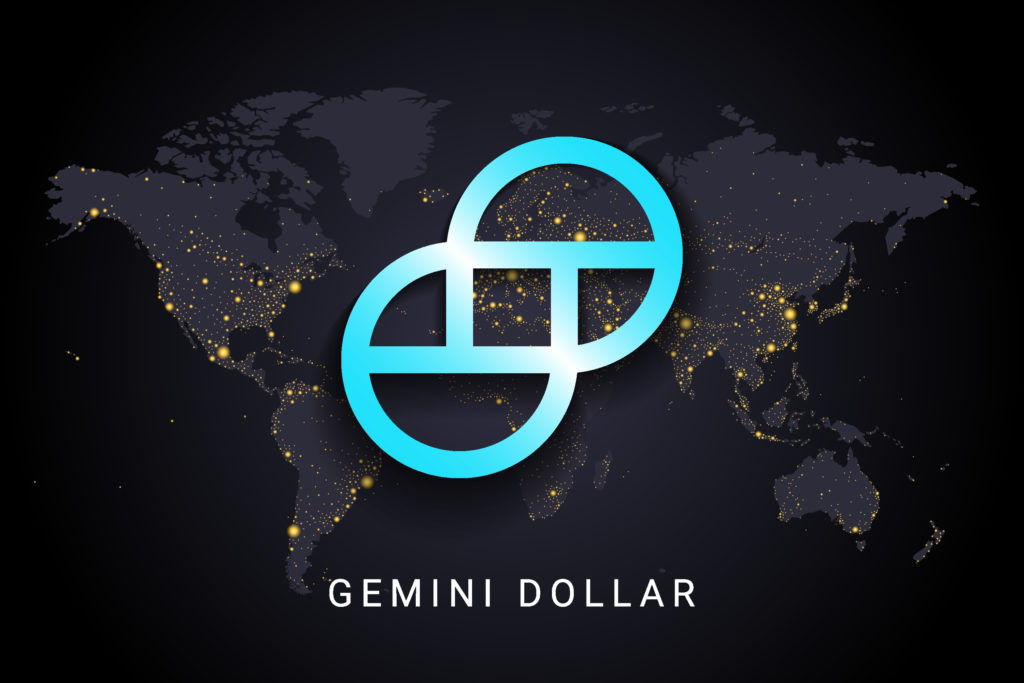 If you're a noob with crypto, or simply seeking low-barrier access without a bunch of new jargon to learn and what feels like math problems to solve, we recommend Gemini, the easiest to use cryptocurrency trading platform in our ranking.
Gemini is best for the following reasons:
App is available from all the major app stores for both iOS and Android.
Simple and streamlined, the Gemini app is useful for: scheduling buys, presenting real-time market prices, and tracking asset prices and price alerts.
This way, customers stay on top of market fluctuations directly from their phone or tablet. That's hard to beat.
Strong Security Features. Gemini even offers insurance against hacks.
Furthermore, Gemini services are available all across the U.S. and there are more than 30 altcoins for investors to choose from.
Fees are a bit higher with Gemini than they are with other platforms, and there are no account minimums.
Pros:
Low trade minimums
Trading pairs allowed
Transparent and easy to use website
Cons:
No phone support available
Different rate structure for high-volume traders
Cheaper fees are out there
Best Cryptocurrency Trading Platform for First-time Investors: Coinbase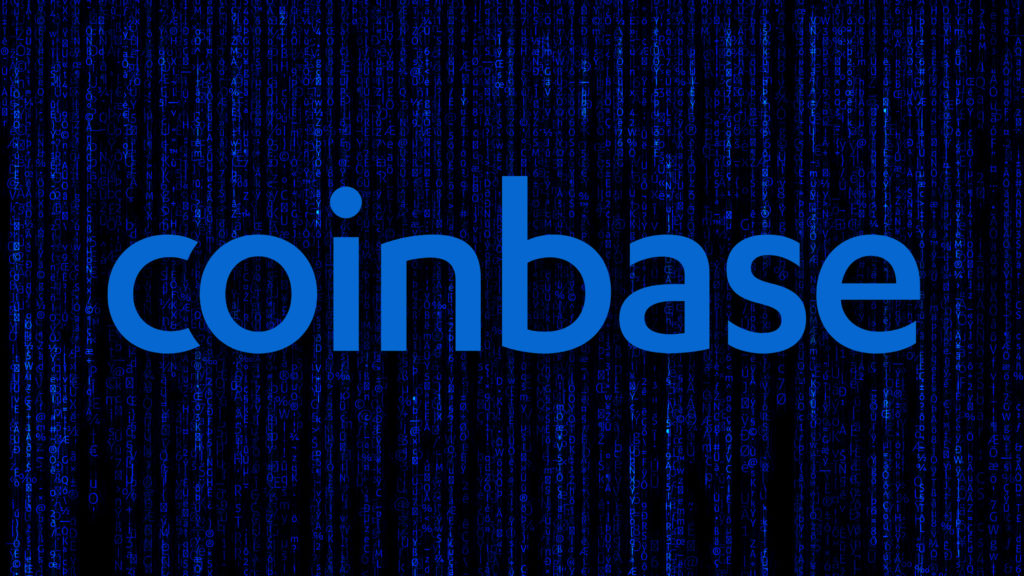 Many noob investors choose Coinbase as their crypto trading platform. First off, the site is fully-licensed and supported in all 50 states save one — Hawaii.
So from retail investors experimenting with crypto to more veteran pro traders, chances are, there are Coinbase services available to you, no matter where you live.
Otherwise, Coinbase can be trusted because:
Strong altcoin selection. Founded in 2012, Coinbase initially only handled Bitcoin. Now the site supports more than 20 cryptocurrencies including Dash, Ethereum, Maker, and Golem, among many others.
A pro-trading platform. Though good for noobs, Coinbase has plenty to offer experienced investors, like a retail investor wallet, institution-based custodial accounts, and a U.S.-dollar stablecoin.
Further reasons first-time investors should trust Coinbase include high liquidity. Also attracting new crypto traders is the learning platform, where inexperienced traders are paid crypto while learning the ropes.
Crypto-veterans, however, find the available currencies a little lacking, and fees for new users are pretty high. Switch to Coinbase Pro — which is free to do — and the fees are much lower, but Coinbase Pro can be overwhelming.
Pros:
Available on both Android and iOS devices
Site-breach insurance available
Easy sign-up process
Cons:
Altcoin selection lacking for pros
No control over wallet keys
Bit too simple for serious traders
Best Cryptocurrency Trading Platform for Investment Tools: KuCoin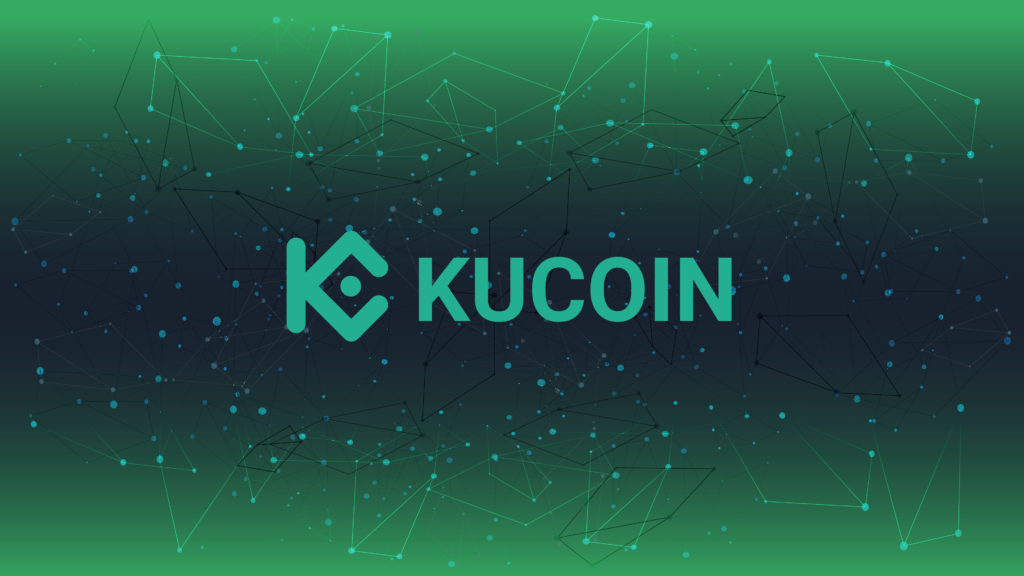 With some of the best selection in cryptocurrency, KuCoin also has the best investment tools available. For these reasons and more, bold investors are attracted to the platform.
KuCoin is also best for the following reasons.
A native currency called KuCoin Shares. KuCoin also offers a staggering 400 other currencies, with more and more digital coins added regularly.
An attractive API interface. Divided into REST APIs with four categories of data both public and private, and WebSocket feeds offering public-only market data.
Strong safety and security features. Powered by Amazon Web Services Cloud, KuCoin accommodates micro-wallets with standard encryption protocols, and no invasive Know Your Customer (KYC) checks.
The site's services are also highly scalable, supporting an infinite number of trading pairs. And many pairings are only supported on KuCoin.
Other advantages of the platform include fiat to crypto trading, strong customer service available 24/7, and the freedom to stake and earn crypto yields.
Pros:
Low fees (both trading and withdrawal)
Broad and growing selection of altcoins
Create your own API
Cons:
Overall learning curve steep for new investors
Fiat trading pairs not allowed
No direct-to-bank deposits.
Most Established Cryptocurrency Trading Platform: Kraken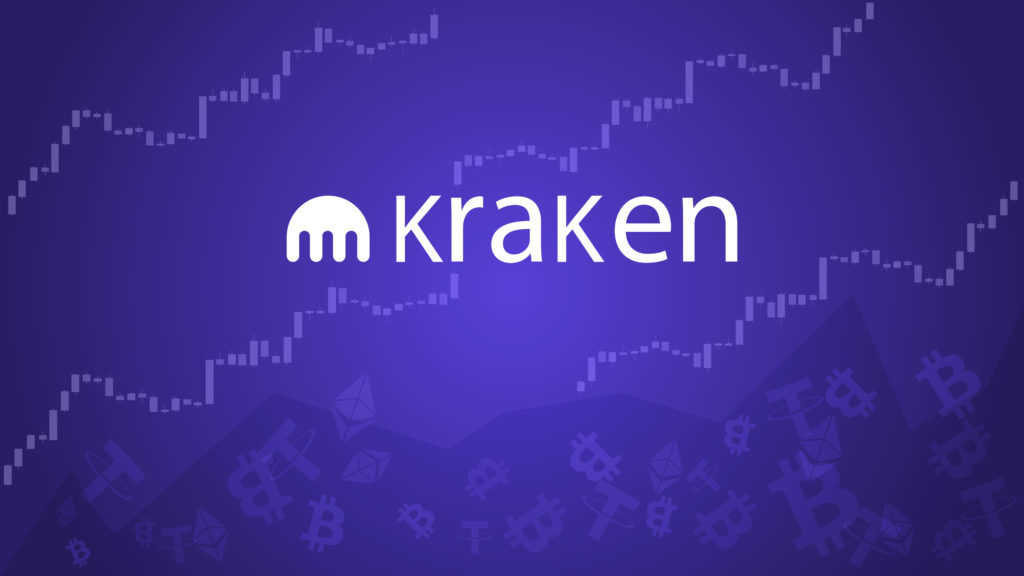 Like in any industry, working with a long-established business tends to inspire consumer confidence. This is also true in the world cryptocurrency trading platforms. And one of the best and most well-established crypto sites of all is Kraken.
Kraken is a good crypto exchange because:
It's available in roughly 200 countries and most states, save New York and Washington.
Kraken offers low fees, and the freedom to deal in up to 60 cryptocurrencies. Altcoins available through the site range from big names like Bitcoin and Ethereum, but also less well-known options like Litecoin and Ripple.
Margin trading is allowed, giving more power to buyers. And the site is plush with resources to help new investors gain their footing, or to help more experienced traders fine-tune their skills.
Kraken, in fact, lists additional services tailor-made for high-net-worth investors of all experience levels, such as one-on-one consultation, and expert perspective on market behavior. Account minimums vary, but overall fees are low, ranging from 0% to .26%.
Also facilitated through Kraken: over the counter (OTC) crypto trading, helping stabilize prices and providing improved account management support. One drawback to Kraken: customer service is otherwise a little lacking, and not available 24/7.
Pros:
One of the longest running and most-established platforms
No hacking in almost a decade
Margin access up to $500k for pro clients.
Cons:
Limited starter accounts
Not the best choice for beginners
Account funding slower than most
Best Cryptocurrency Trading Platform for Retirees: iTrustCapital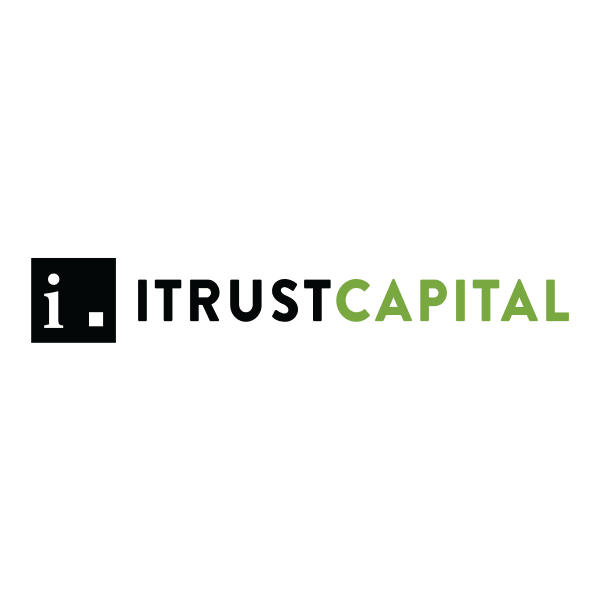 Retirees have a lot to consider when it comes to managing their investments, and for good reason. Many in this stage of their lives are more risk-averse than younger investors.
Still, there's a place in cryptocurrency for this market demographic: iTrustCapital, our pick for the best cryptocurrency site for retirees, or just older folks who are interested in trying their hand at crypto.
The site also facilitates gold and silver investing.
iTrustCapital is trustworthy because:
Tax-advantaged cryptocurrency accounts. Customers choose from an SEP, Roth, or traditional IRA, enjoying tax and tax-deferred gains on the investment.
In-kind transfers are allowed, meaning if you already have a crypto account with another service, there's no need to transfer it to fiat, only to redeposit it with iTrust. Instead, simply transfer the balance.
Investors who choose this route also enjoy six months fee-free trading, and when it's time to take distributions, they're available in-kind — meaning some other kind of property rather than cash, and even possibly a distribution to a beneficiary without liquidation.
This well-regulated site throughout the U.S. also boasts robust customer service every step of the way, and even the freedom to schedule an appointment with a representative.
Pros:
Strongly regulated
Freedom to invest in gold and silver
Tax-advantaged accounts
Cons:
Custodial wallets only
Limited cryptocurrency available
No interest-bearing accounts
Best All-in-One Trading Platform for Stocks and Crypto: WeBull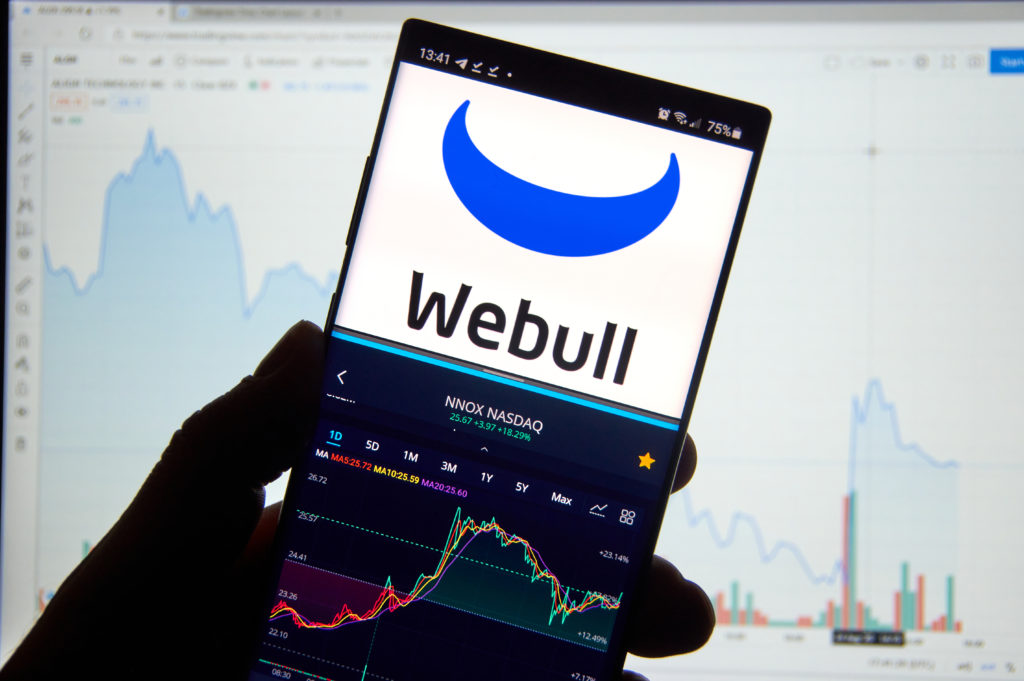 Allowing for options investing with access to level II market data from Nasdaq, WeBull is a legit crypto exchange for investors seeking a mix of crypto and stocks in their portfolio.
Contributing to this distinction are free trades on stocks, exchange-traded funds, and even American depository receipts.
WeBull is good for crypto trading because:
Free option trading. A complete list of tradable securities, in fact, includes Stocks, ETFs, options, cryptocurrency, ADRs.
An easy-to-use interface, that's good for beginners. A relatively late arrival in the field of crypto sites, WeBull also offers low-barrier access to trading for retail investors seeking a mobile experience with a simple and streamlined desktop option.
WeBull's crypto selection is a little limited, at only seven. The heavy-hitters and popular choices are all well-represented, though, including Dogecoin, Bitcoin, Ethereum, and even legit WeBull stock.
WeBull has a very similar look and feel to the mobile-first investment and trading sites like Robinhood. But with WeBull, crypto traders also enjoy no account minimums and no-cost margin trading.
The site also provides thorough and comprehensive research and data tools so intermediate and advanced investors can make informed decisions. Customer service is available 24/7 through phone and email, but chat support is limited.
Pros:
Free option trading
Margin accounts at no extra cost
Strong mobile app
Cons:
No access to bonds and mutual funds
No interest on uninvested cash
Not the best choice for new investors
Best Cryptocurrency Trading Platforms with Multiple Crypto Exchanges: Voyager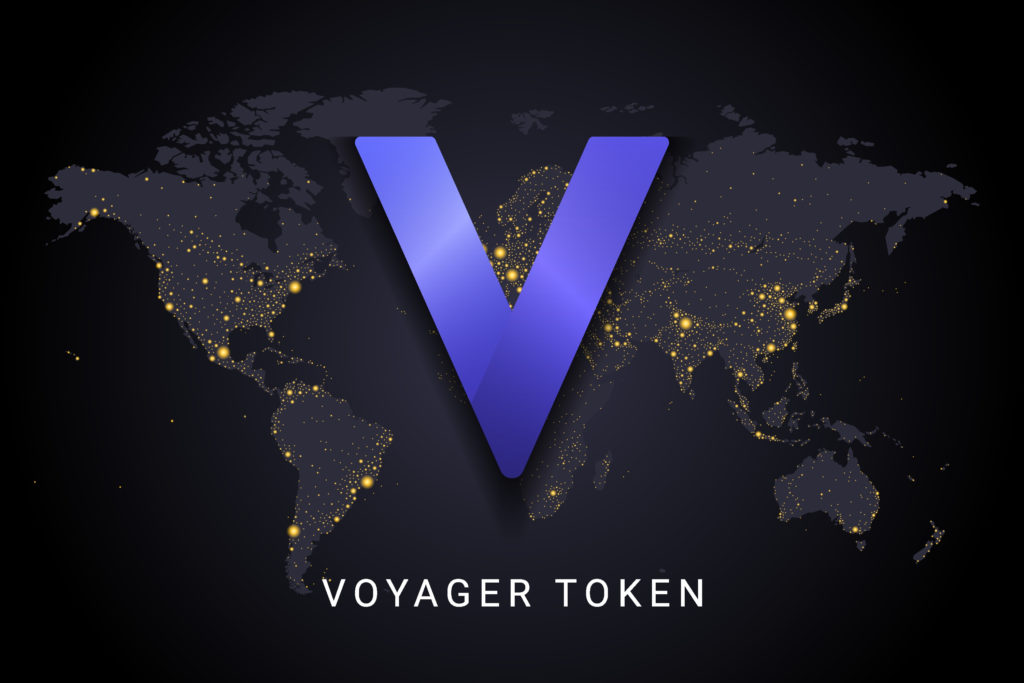 Why choose a crypto site offering access to just one crypto exchange, when the next pick in our ranking allows the best access to multiple options? That's just what's possible with Voyager, a portal to more than a dozen different crypto exchanges.
Here's why Voyager crypto is legit:
Low account minimums: only $10, and with absolutely no trading fees except small spread fee taken on orders. With Voyager, in fact, it's possible to earn as much as 12% interest on crypto holdings. We also like that accounts can be funded instantly with cash or crypto transfers.
More than 60 cryptocurrencies, and customers earn interest on their accounts so long as the minimum balance is maintained.
Strong institutional investing tools, like custodial services, order execution, and liquidity.
Available for both iOs and Android, Voyager offers no live phone support, with limited support to overseas customers. Voyager is also not available in the state of New York.
Something else consumers should be aware of: individual account holders have no access to private keys for self-control. But that feature is coming soon, according to Voyager.
Pros:
Low account minimums and no trading fees
Tons of access to different cryptocurrencies
Instant crypto-transfers
Cons:
No desktop option, mobile only
Limited customer service
0.3% taken per order on spread
Best Cryptocurrency Trading Platform for Earning Interest: BlockFi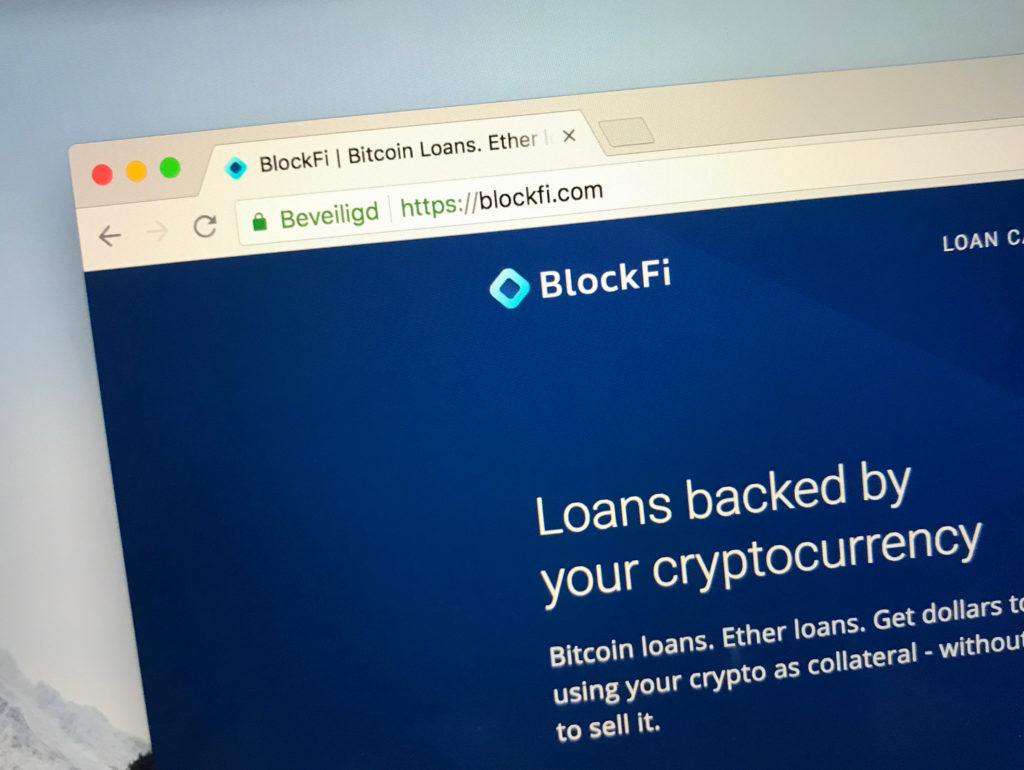 To earn the absolute best interest possible on your crypto account, try the next trading platform: BlockFi.
With a Blockfi Interest Account, investors earn 6% on BTC, or blockchain transfer, and as much as 8.6% on stablecoin, or a kind of currency tethered to the US dollar.
That's a fair bit of interest on a crypto account, earning passive income with very little effort.
Further reasons why BlockFi is legitimate:
BlockFi is backed by Fidelity and SoFi. Though the site itself is independently owned, and it's free to use with no minimum balance requirements. BlockFi does only deal with Bitcoin, Ethereum, and Stablecoin, however.
Flexible trading accounts, including fiat to crypto with no fees, streamlined trading, and no minimum back lock up periods. Your funds are free to withdraw at any time. Best of all, this all can be done while continuing to earn interest on your money.
Last but not least, crypto-backed loans are available from BlockFi with a Bitcoin rewards credit card coming soon.
BlockFi also handles business accounts, remaining in compliance with U.S. law and financial regulations.
Pros:
No account minimums
Easy to use interface, simple account management
Credit card coming soon
Cons:
Some withdrawal minimums on interest accounts
Not for beginners
No investment advisor support available
Bottom Line:
No one crypto exchange is right for everyone. Choose carefully, though, and the benefits of DeFi will be clear. We hope our ranking of the 10 best cryptocurrency trading platforms helps you get started.