Are there jobs that make six figures right out of college? Is it possible to rise to the top of the earning pool without spending time and money on a master's degree? We take a closer look at a number of professions that prove a bachelor's degree can still be valuable … if you choose the right field.
Choosing a college degree is about more than money and highest-paying jobs. Your college experience is about enrichment, personal growth, and the pursuit of knowledge, both practical and creative. But let's be honest—you're paying a lot of money for that experience. It would be nice if some of that enrichment also made you rich, or at least offered a solid return on your financial investment. The type of degree you pursue can play a big part in determining the size of that return.
We all know that doctors, surgeons, and lawyers occupy the upper rungs of the wage ladder. But of course, we also know that doctors, surgeons, and lawyers must pursue advanced degrees. They must undergo rigorous licensing processes. They need meaningful field experience and years of experience before gaining access to these top salaries. In other words, the investment of time and money is greater for such professions such as law school. So is the pay rate. But what about those of us who choose to earn an undergraduate degree and get on with work and life? What college majors earn six figure jobs?
There's good news for us humble college grads. It is entirely possible to find jobs that make 6 figures with a four-year degree. You must choose both your degree path and your career concentration wisely. You don't need a master's degree to pull down a big salary. You just need to understand the pay range associated with your intended degree path and factor this into your educational and financial decision making.
It's About More Than Just Money
We'll get a key disclaimer out of the way here. You should never pursue a degree just for the annual salary, even if you are wondering what jobs make 6 figures. That's a great way to end up doing a job you hate. First things first. Only pursue a degree in a field that you can picture being immersed in every day. Just in case nobody mentioned it, that's what a job is. Having one you don't like is terrible. Spending tens of thousands or more in a college major for a job you don't like is even worse.
The point is, don't choose a degree because it will lead to a high-paying career. Choose something you love with a realistic understanding of salary ranges within the field. And recognize that salary ranges offer neither limitations nor guarantees.
If you are looking for jobs that make 6 figures the Bureau of Labor Statistics is a great resource. The BLS:
indexes the mean and median pay for most occupations
provides specifications about basic degree requirements for each position
lets you know in-demand career opportunities
The opportunity is there, but every career is also molded by personal ingenuity, leadership, and excellence. You will make opportunities to earn a top salary in your field.
There are a number of popular and accessible undergraduate degrees that give you the best chance of becoming a top earner with a successful career path without going to graduate school. Read on for a look at 10 Bachelor's Degrees that Can Lead to Six-Figure Jobs…
1. Bachelor's Degree in Information Sciences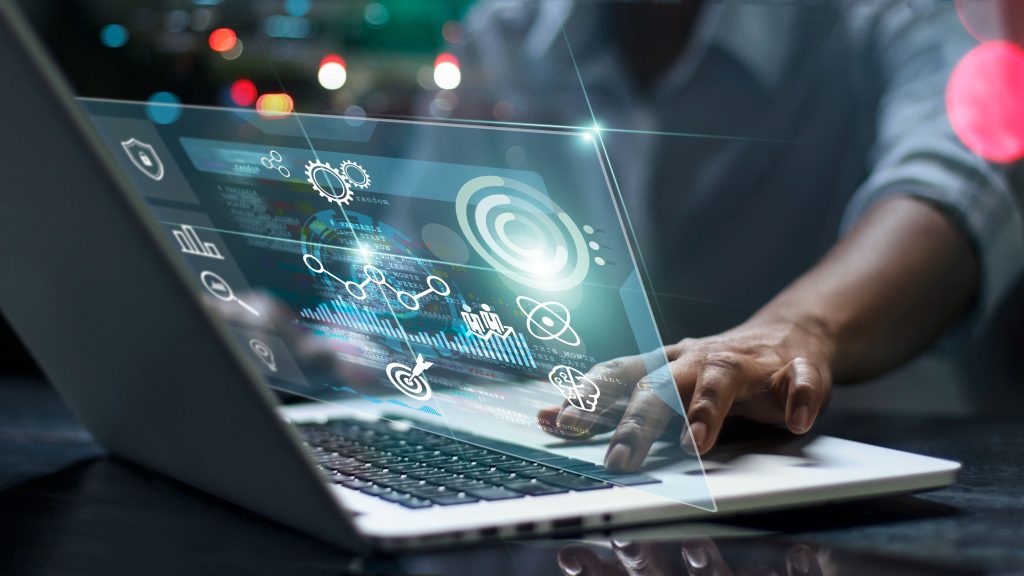 The U.S. Bureau of Labor Statistics notes that Computer and Information Systems Managers made a Median Pay of $159,010 in 2021. It is first up for our jobs that make a six figure salary. You need a bachelor's degree in either information science or computer science. As an information science manager, your role will be to coordinate a team of technical professionals charged with maintaining an organization's computing, networking and data operations.
IT leadership is a high-growth area in the labor market. The U.S. is projected to add roughly 42,000 more managerial roles by 2030. At an 16% growth rate, opportunities in this field are increasing slightly faster than the average for all jobs. Because this six figure job is a leadership role, many candidates will pursue graduate degrees in specific areas of concentration. This is not required. It's just something to keep in mind as you compete for opportunities in the job market. Your resume may be held up against a candidate with a master's degree in information sciences.
That said, IT hiring is hot right now. With just a bachelor's degree, you could secure a role today. You can even consider improving your opportunities for advancement by pursuing an online master's degree or professional certification down the road.
2. Bachelor's Degree in Architectural Engineering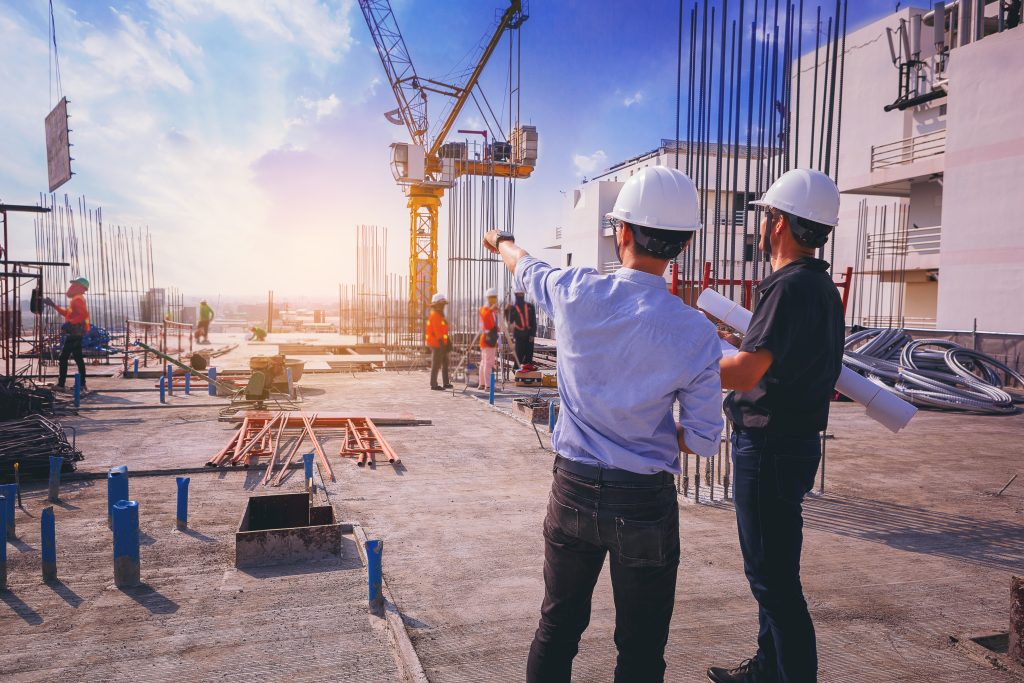 A Bachelor's Degree in Architectural Engineering can offer excellent return on your investment. It can lead directly into a career with high earning potential and tremendous opportunity for advancement. The Bureau of Labor Statistics reports that the 2021 Median Salary for Architectural and Engineering Managers was $152,350.
This role may place you in:
an office setting
a production plant
a construction site
In any of these contexts, you would take a lead role in directing and coordinating architectural or engineering projects. You can earn a six figure salary with this leadership role The basic educational threshold is a bachelor's degree.
There are a few catches though. First and foremost, this is a senior leadership role and while you don't necessarily need an advanced degree to do it, you do need significant work experience. You need professional experience working as an architect or engineer. It is possible to become either an architect or engineer with a bachelor's degree. It's also worth noting that certain credentials in these fields do require a master's degree. For instance, an engineer who wishes to qualify as a licensed Professional Engineer (PE) must have earned a master's degree.
If you don't plan to seek PE licensure, it is entirely possible to earn a bachelor's degree in architectural engineering and immediately begin working in a support role or as a technician. From there, it will be up to you to advance within your organization or field to the role of manager. Be aware that, If this is your goal, you will be competing at a high level. This specialized position is projected to add jobs at a far lower than average rate of 2% between now and 2030. The quality and depth of your professional experience will play a big part in your ability to secure one of these well-paying leadership positions.
3. Bachelor's Degree in Marketing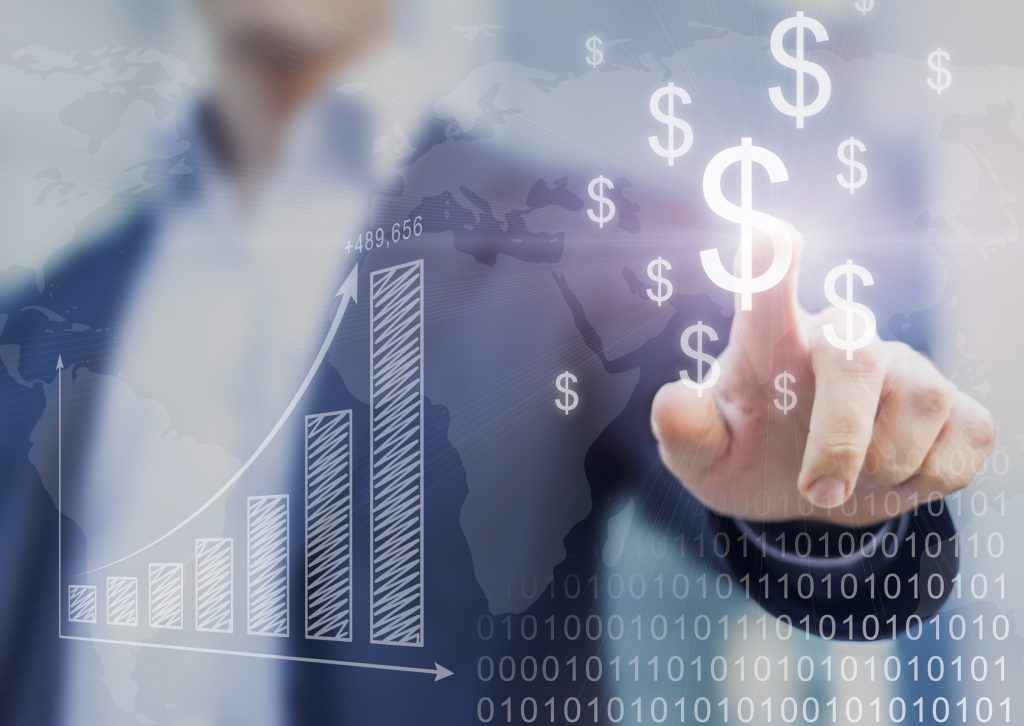 Marketing professionals are among the top earning bachelors in the labor economy. A six figure salary could be in reach with a bachelor's degree. According to the Bureau of Labor Statistics, Advertising, Promotions, and Marketing Managers earned a Median Pay of $141,490 in 2020. There is some nuance to that figure however. The BLS reports that while advertising and promotions managers made a median salary of $133,460 in 2020, marketing managers made the high salary of $142,170 in the same year.
The primary difference is that marketing managers are responsible for coordinating all phases of the marketing cycle. This encompasses advertising and promotions among numerous other responsibilities. This means that advertising and promotions managers may work closely with, or directly under, a marketing manager.
With a 10% growth rate project between now and 2030, a four-year degree can be a great pathway into an exciting and extremely diverse field of employment. Marketing professionals can find well-paying work in any industry where marketing takes place such as:
broadcast
online marketing
print media
publicity campaigns
4. Bachelor's Degree in Finance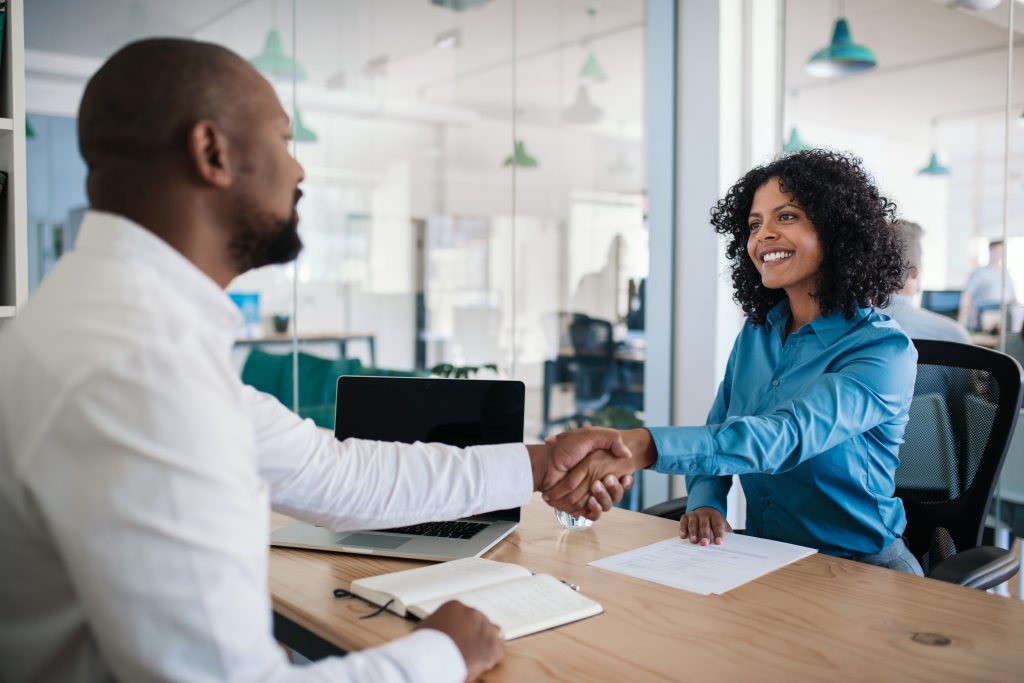 It probably won't surprise you to learn that there's a lot of money in the business of money. According to the Bureau of Labor Statistics, Financial Managers earned a 2021 Median Salary of $131,710. Perhaps just as compelling as the healthy pay rate is the enormous range of opportunities available to new entrants in this sector of the economy. The BLS indicates that job openings for financial managers will balloon at a rate of 17% by 2030. This indicates more than 118,000 new positions for those with the qualifications.
Even better news, those qualifications can be obtained with just a bachelor's degree. As a financial manager, you'll learn and apply skills like:
financial reporting
long-term organizational planning
investment strategy
risk management
As with most leadership roles, this one is usually reserved for those who have already accumulated significant professional experience. You can come by this experience as:
an accountant
a financial analyst
an independence consultant
a securities advisor
In other words, while you must undergo the necessary professional development to earn a leadership role in your field, the path upward can begin as soon as you've completed your undergraduate studies.
5. Bachelor's Degree in Psychology
A Bachelor's Degree in Psychology is a natural first step for those who will pursue advanced studies or medical licensing with the intent of ultimately working in the field of clinical psychology or psychology research. But at the undergraduate level, this is also a great starting point for those with an interest in organizational management and leadership and want to earn a six figure salary.
Organizational psychology can perhaps best be described as the theoretical space where the fields of psychology and business administration overlap. This discipline concerns the way people, groups, and hierarchies function within an organization. Earning a psychology degree can prove a pathway to some of the best paying opportunities in a wide range of organizations. For instance, the Bureau of Labor Statistics reports that, in lieu of the traditional business degree, Compensation and Benefits Managers—who earned a Median Pay of $127,130 in 2021—can qualify for this specialized role with a degree in psychology or another relevant social science discipline.
A bachelor's degree in psychology is actually a tremendously versatile degree. It can also be applied in areas such as:
human resources
law enforcement
marketing
In many of these fields, the desire for candidates with diverse backgrounds may make your bachelor's degree in psychology a particularly valuable asset and can earn you a six figure salary. It can even offer some advantages as you compete against candidates with degrees in more traditional fields.
6. Bachelor's Degree in Human Resources Management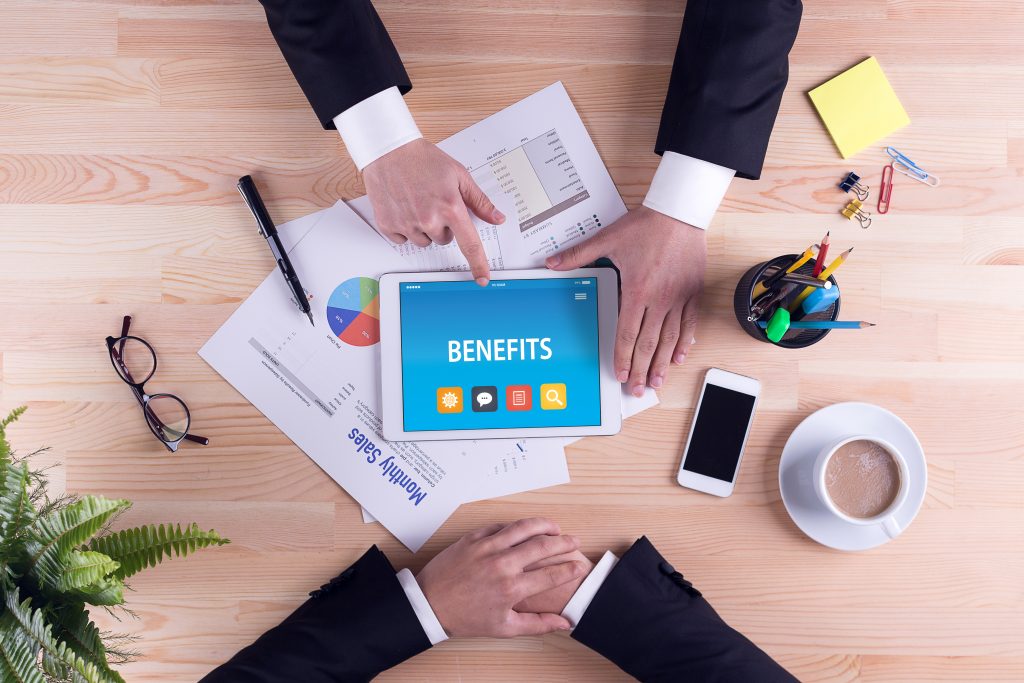 Human Resources (HR) is an essential dimension of organizational dynamics. It plays a direct role in everything from recruitment, hiring, and firing to training, evaluation, and preservation of company ethics. Because HR professionals can perform an extremely wide range of functions within an organization, this role can often earn a six figure salary. Accordingly, the Bureau of Labor Statistics reports that the Median Pay for Human Resources Managers was $126,230 in 2021.
There is a projected rate of 7% growth between now and 2030. Roughly 12,600 new HR jobs will be added to the economy over the next decade. This growth rate is roughly average as compared to growth rate in sectors across the U.S. economy. A degree in human resources can put you on the path toward well-paying work in nearly every sector of the economy. Your degree and skills as an HR professional could be applied anywhere that an organization has recruitment, hiring, training, and job development needs.
Your responsibilities will likely also include working directly with both company leadership and personnel to manage important organizational functions like:
conflict mediation
disciplinary actions
payroll management
benefits consultation
If this sounds like a lot, take comfort in knowing you will typically be compensated handsomely for fulfilling this extremely wide range of responsibilities. And once again, it only takes a bachelor's degree in HR or a related field to get jobs that pay six figures.
7. Bachelor's Degree in Computer Science
Computer science majors are one of the best degrees to make money. Those working in entry-level software coding roles may earn a fairly modest income whereas systems analysts working for the Department of Homeland Security may earn top compensation. What you do with your degree in computer science is up to you.
But in a great many cases, an undergraduate degree will be a sufficient entree into a wide range of technical areas such as:
network security
data management
web development
financial technology
software developers
For instance, a bachelor's degree can get you work as a Computer Hardware Engineer. According to the Bureau of Labor Services, these professionals earned a Median Pay of $128,170 in 2021. Growth in this specific area is extremely modest. Employment growth is projected at 5% between now and 2030. But this is just one of countless well-paying roles that you'll qualify for immediately upon earning an undergraduate degree in computer science.
One important note–be sure that you only pursue a computer science degree from a program with ABET accreditation. ABET is a programmatic accreditation agency whose stamp of approval is largely seen as essential for those earning degrees in technical areas like computer science and engineering. In other words, in order for your bachelor's degree in computer science to lead to a six-figure income, it must be, at the very least, ABET accredited.
8. Bachelor's Degree in Actuarial Science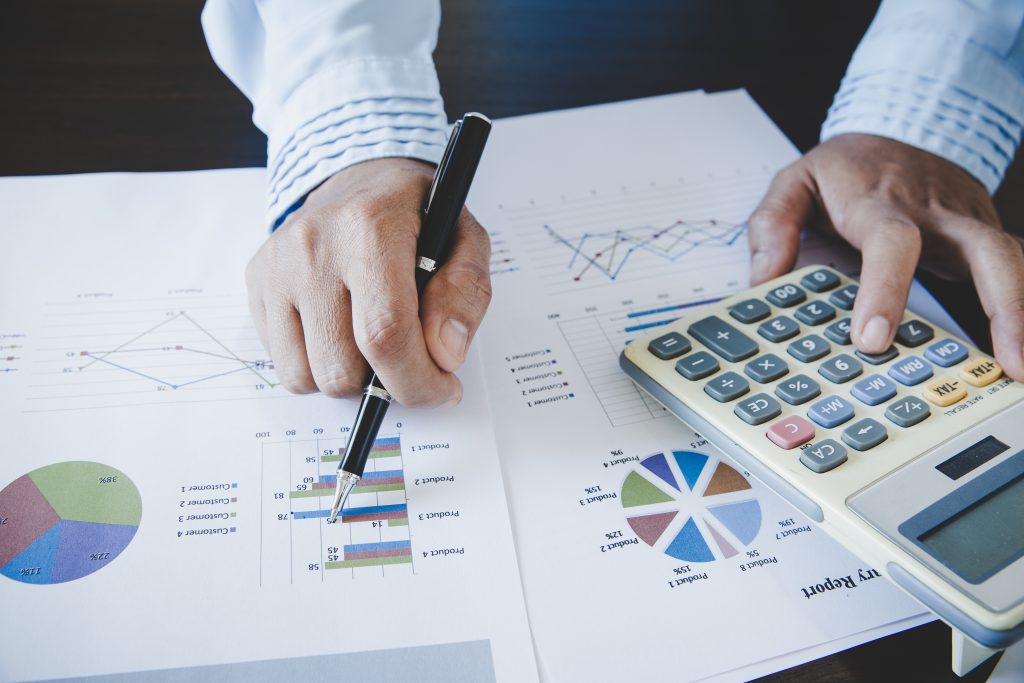 The Bachelor's Degree in Actuarial Science is a professional degree for those interested in becoming actuaries. As an actuary, you'll employ statistics and financial theory in order to provide comprehensive analysis of risk, uncertainty and the economic costs of both. If that doesn't necessarily sound riveting, perhaps you'll consider the take-home pay something to get excited about.
The Bureau of Labor Statistics says that Actuaries earned a median salary of $105,900 in 2021. And hey, if you enjoy mathematics and risk calculation, you may actually really like the work. The BLS notes that most actuaries will be employed by insurance companies. Their work will form the basis for many of the financial decisions that these companies render on behalf of customers. Bear in mind that you would need to pass a number of certification exams before you could work in this role and earn a six figure salary. But once you've done this, you gain access to a field with an extremely robust 21% rate of growth.
9. Bachelor's Degree in Petroleum Engineering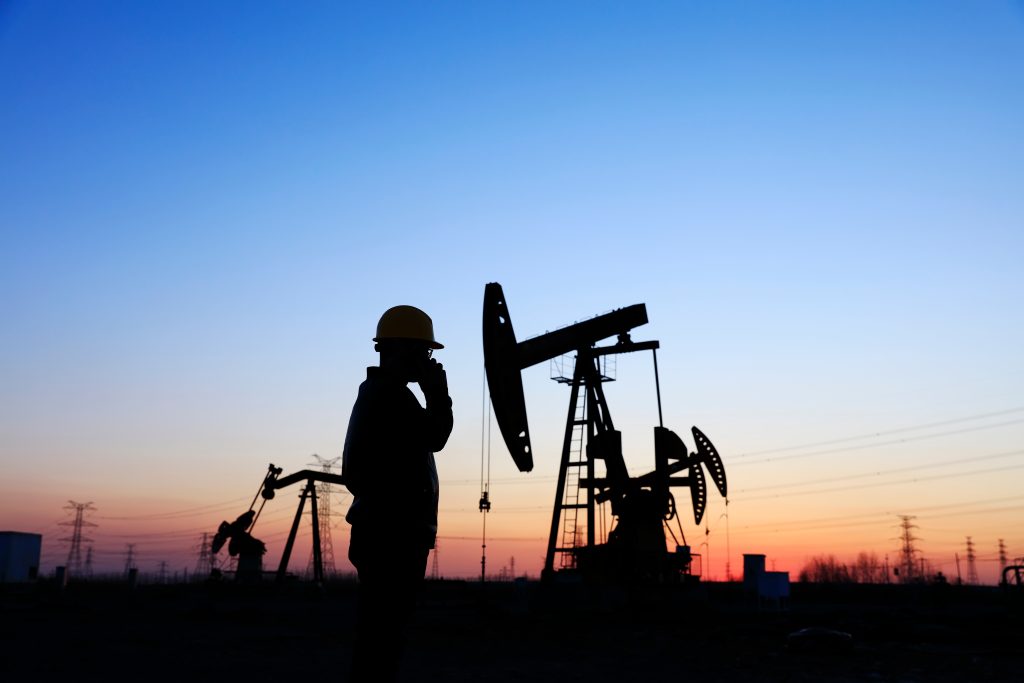 If you are interested in 6 figure jobs with bachelor degree, engineering might be the career path for you. You might consider:
Software engineering
Aerospace engineering
Electrical engineering
Mechanical engineering
This covers a wide range of interests in the engineering field. Petroleum engineers typically have a strong interest in science, mathematics, and technology. They enjoy problem-solving and have a natural curiosity about how things work. They are often interested in the natural environment and enjoy working in the field to explore and extract natural resources. Petroleum engineers use what they know about engineering to create and execute methods for extracting gas and oil from below the surface of the Earth.
They typically need a bachelor's degree in petroleum engineering or a related field, such as mechanical, civil, or chemical engineering. The average salary was $130,850 in May 2021. The job outlook is estimated to grow 8% over the next ten years.
10. Bachelor's Degree in Healthcare Administration
While the Bachelor's Degree in Healthcare Administration may be the final entry on our list, don't let that fool you. Opportunity in this area is absolutely booming. The Median Pay for Medical and Health Services Managers was $104,280, according to the Bureau of Labor Statistics. But the bigger story is the growing demand for professionals with the required skill sets to fill these roles.
According to the BLS, the field is projected to grow at a staggering 32% rate by 2030. There are very few occupations listed by the BLS with a more robust growth forecast than this. In order to seize one of the roughly 139,600 jobs that will be created over the next decade, you need only to earn a bachelor's degree in healthcare administration or a closely related field. In most cases, this will place you on the path toward a leadership role in a:
hospital
nursing home
other healthcare facility
Many candidates will have earned advanced degrees as well, but with a large portion of the current workforce moving toward retirement or career transfer, there are plenty of opportunities to go around. Whatever your educational credentials, you will likely need to amass some professional experience as a clinical professional or in an administrative support role before you can qualify to serve in this key leadership role. However, in most cases, a four-year undergraduate degree will at least allow you to get your foot in the door. From there, you may be able to pursue an administrative leadership role through a combination of internal career development programs, targeted professional certification, and good old-fashioned networking.
***
Conclusion to Six Figure Jobs with a Bachelors Degree
What's a six figure salary? If someone earns a six-figure salary, their yearly income is at least $100,000. It is relevant to know this is just a general benchmark. Actual salaries can vary greatly depending on factors such as:
location
industry
level of experience
education
If you're ready to begin your college journey, there are a few things you need to know first. Among them, the search for the best college for you can be challenging. There are a lot of options out there. You will be presented with a metric ton of information, some of it trustworthy and some of it…not so much.
If you need help making sense of it, we invite you to check out our feature on college rankings, and specifically, on the leading college ranking site, U.S. News & World Report. Find out what these annual "best colleges" rankings really mean before you begin your quest to find the best school for your needs.