It's widely acknowledged at this point that student loan debt – and debt among young people in general – is a national crisis, holding young adults back from many of the traditional markers of financial security – buying a home, saving for retirement, and more. But many problems young adults face are also due to a general lack of financial literacy among Americans – a lack that Expensivity wants to help correct.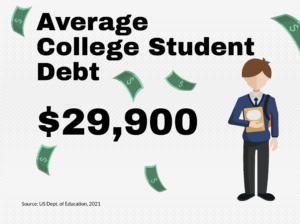 According to Federal Student Aid, in 2021, more Americans were burdened by the debt of student loans than any other previous year. For the class of 2019, nearly 70% of college students took out loans, with students graduating with an average debt load of $29,900 – which includes both federal and private student loan debt. If that is not enough to give a college student a moment to pause, perhaps this statistic will – Nearly 45 million borrowers owe about $1.7 trillion in student loans, which amounts is $730 billion more than the total credit card debt in the United States.
For most college students, their college years mark the first time they are required to budget or to manage money on their own, which is why many seek financial literacy tips for college students. And while institutions of higher education offer wide varieties of classes and majors, few provide financial help for students at college as a regular part of their curriculum. Some financial experts believe that money-making for college students should be a required course. This mandatory class could offer financial help for students who often need help in this area.
But learning how to save money as a college student or learning how to make money while in college is vital to one's ability to manage finances throughout one's college years and beyond.
And while the notion of saving money while in college may seem a bit implausible (and even counterintuitive!), the reality is it is doable. Whether you are looking to learn how to make money when in college, how students make money, or simply want money-saving tips for college students – there are many prudent tips for college students to save money.
When college students head to school after the summer, learning how to manage finances as a student should be first on their private syllabus. College students should learn to take control of their financial future by applying these money saving tips for college student wherever and whenever possible.
Consider the financial tips for college students suggested below as you begin to develop a more confident and more mature approach to your financial future.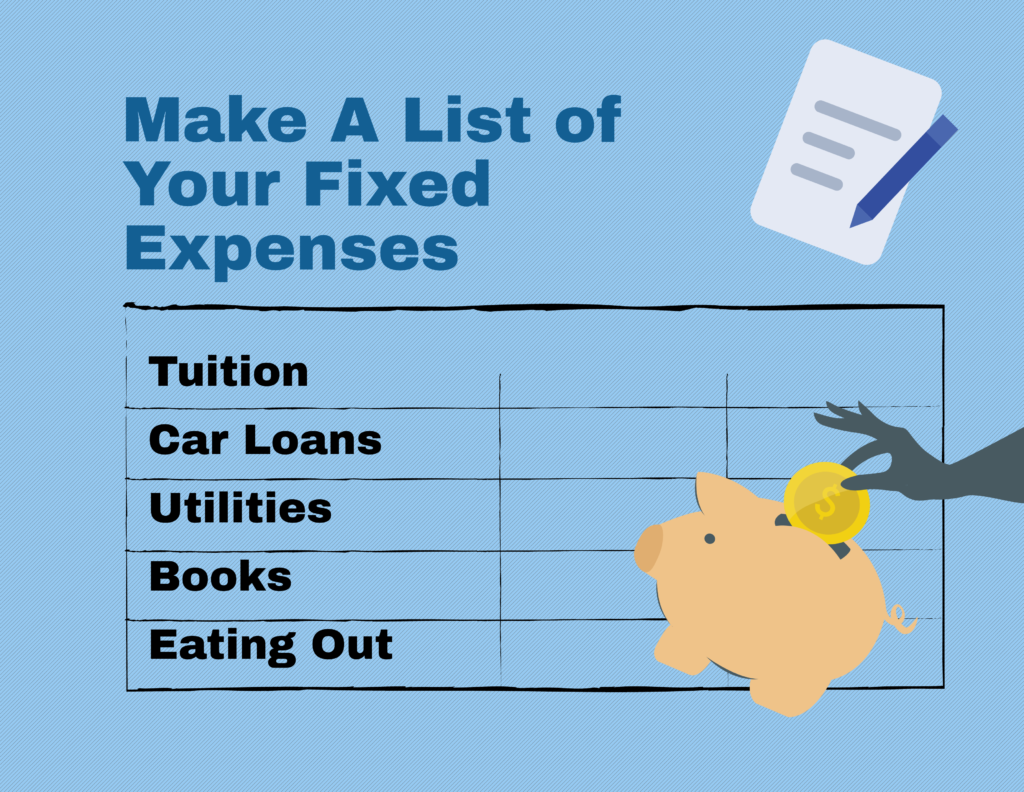 Learning Financial Responsibility
Create a Budget – When learning how to save money as a student, the first order of business should be to create a budget – one that is realistic and manageable. You wouldn't manage a full course load without some sort of calendar/schedule as a student. The same is true for a budget, which is simply a financial plan that is reduced to writing. With regard to budgets, additional financial tips for students would include sticking to a realistic budget. Check the many online apps (like Mint or Pocket Guard) or the resources offered by your bank.
Adjust the Budget as Needed – As a college student, you are likely to face many financial firsts. As such, it is critical to learn how to manage money in your 20s, as this is an excellent habit that will benefit you for a lifetime. After you have had a chance to work with your budget (give it six months, at least), take some time to determine if the first budget you have created is realistic and practical. Often, saving money tips for young adults like these can be found with other family members who have previous budgeting experience.
Be Mindful of Spending Habits – One of the most straightforward financial tips for college students is simply to be aware of how you spend money by tracking it using a personal financial management application or Excel. Many find that this financial help for college students offers excellent insight into how to cut unnecessary expenses (like shopping or dining out), to help funds last longer, or to begin to save.
Search for Available Financial Help – One of the best financial books for young adults will clarify the many avenues available to find money that is made available for students specifically. There are many scholarships (and other types of financial help for students available) for which students only have to submit an online application if they qualify. If you learn how to manage money in your 20s, this skill can be applied throughout one's life as budgets and assets grow exponentially.
Begin to Establish a Credit History – It is important to begin to establish a credit history, which can be done by applying for a credit card. However, as a college credit card user you run the risk of overspending, set up a reoccurring, auto-pay charge (like Netflix) and then cut up the card. The card will continue to establish your credit without tempting you. Some of the best financial books for young adults include advice about establishing a credit history as young as possible.
Boost Your Credit Score – There are several ways to improve your credit score that requires little effort and expense. Poor credit scores preclude individuals from the best rates in the market and increase the cost of borrowed funds. Maintaining a solid and robust credit score is some of the best financial help for college students as they move towards an independent financial future. Experian, one of the three largest credit repositories, offers an opportunity to raise your FICO score.
Take Identity Protection Seriously – You think you would never fall for the scams that have your Nana airing all her passwords out on Facebook, but that doesn't mean you can't get your identity stolen. The Federal Trade Commision has seen student loan-related identity theft soar in recent years. Use a free credit monitoring service, keep a check on your passwords, and check your bank account regularly.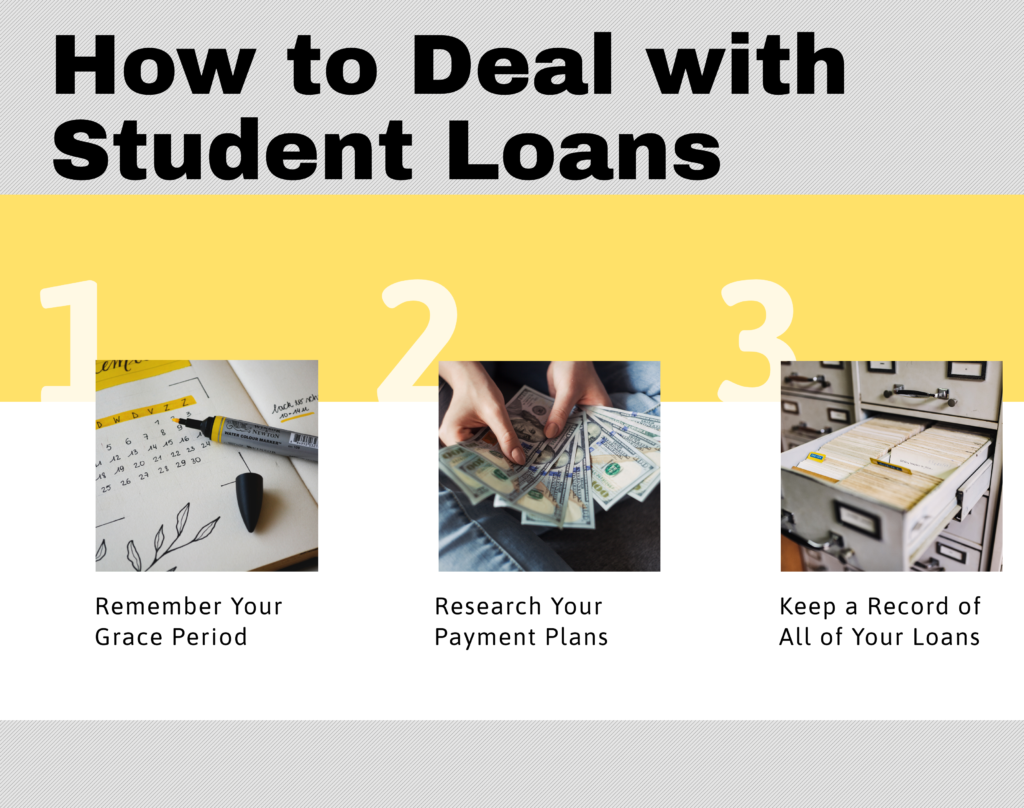 Saving Money
Treat Student Loans as a Last Resort, Not a Given – There's a reason one of the first things your college sends you is information about student loans – it's how they make their money. But our predatory student loan system has also created a generational crisis, with an average of $1.7 trillion in student loan debt nationwide – way higher than credit card debt. Max out scholarships, grants, and other options before you even consider student loans. And if you can't afford college without a loan, reconsider your college options. Transferring credits from community college is one of the best ways to save.
Start an IRA – Yeah, retirement seems like it's a long way off, but trust your elders – it's not. If you have any earned income, even from a part-time job, you can open an IRA account and start putting money away. The benefit of an IRA is simple – since it's taxed up-front, you can always remove money when you need it, or you can keep it in to grow with the stock market. Even an investment of a thousand dollars a year will grow enormously by the time you retire.
Open a Savings Account – If a Roth seems like a big investment, please, seriously, at least open up a savings account or a Money Market at your bank. It will provide a marginal amount of interest, but it will also help keep you mindful of saving.
Avoid ATM Fees & Other Bank Junk Fees – One of the easiest ways to learn how to save money as a student is by avoiding bank junk fees – like ATM charges unnecessarily. Steering clear of avoidable ATM fees offers some of the simplest financial tips for young adults. If you must take out cash at an ATM that charges a fee, be sure to take out a large enough amount, so you do not have to use the ATM often. In the years ahead, you will come to see the value of this financial advice college students.
Open an Amazon Prime Student Account – One of the best tips for college students to save money is to take advantage of the companies that offer student discounts, like Amazon's Prime Student Account. Amazon also provides students with a number to earn money which may offer additional financial help for students in college.
Don't Buy Coffee Out – Ha – got you with that one! Seriously, feel free to treat yourself once in a while – but budget for it (remember the first tip?)! And in the meantime, save yourself money on food wherever you can, from abusing the student cafeteria to taking up every student discount. Just don't steal your roommate's food. That's unforgivable.
Use the Campus Gym & Other Athletic Facilities – college campuses typically offer students discounted or free access to the school's gym, athletic and aquatic facilities. Taking advantage of all the college has to offer to its enrolled students is one of the simplest saving money tips for young adults attending college to implement, as it allows students the option of avoiding the monthly expense of a gym membership. Some college campuses even offer discounts to student's families as well.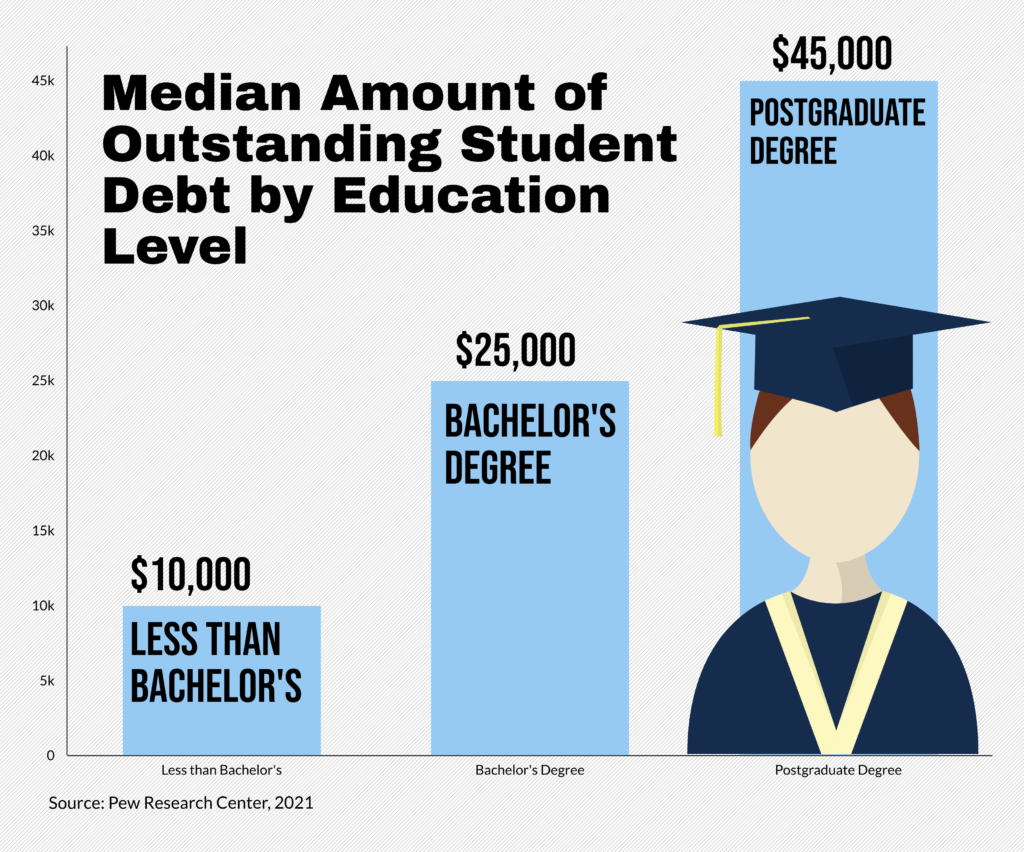 Making Some Side Cash
Buy Used College Textbooks & Sell Your Used Books When No Longer Needed – Students interested in understanding how to save money as a college student will find that a surefire approach is to buy used textbooks online or at the college bookstore. This is among the easiest of the money saving tips for young adults and college-level students to achieve. Very often, used textbooks are in as good condition as new textbooks, only at significantly lower prices, offering greater savings.
Become a Notary Public – One of the lesser-known ways to learn how to make money in college is to become a Notary Public. Each state sets forth its own qualifications to become a Notary Public, which generally includes being at least 18 years old, having no record of criminal behavior, and being a legal resident of the state in which you practice. Some states require training and most require an exam but becoming a Notary is one of the greatest financial tips for students, especially for those who wish to give back to their community.
Get Paid for Giving Your Opinion by Taking Surveys Online – If you are searching for how to make money when in college without a job, you can get paid for giving your opinion in many places on the Internet. It is easy to understand how to make money as a college student online by completing surveys, with many offering rewards in the form of cash, gift cards, or points from companies like Target, Walmart, and Office Depot, among others.
Drive for Uber/Lyft or Other Ride-Shares – Students looking how to make money in college – who also own a car can consider driving for ride-share companies or Uber/Lyft. Working part-time while studying often provides the financial help college students need when funds become short, as students can choose the work those times that fit their schedules. Holding a job while maintaining a full course load simultaneously is a great way to learn how to manage finances as a student & prepare for your financial future.
Capitalize On Your Special Skills Part-Time – No, that doesn't mean writing other students' term papers. That will get you kicked out of school. What it does mean is recognizing what you can do that others can't, and making it work for you. You might consider:

Computer Repair
Oil Change
Car Detailing
Alterations/Sewing
Translating
Baking
Hairstyling
Editing/Tutoring (just don't writing their papers for them)
Pet Sitting/Dog Walking
Painting
Mover
Consider Being a Resident Advisor in a College Dormitory– Money-saving tips for college students should always include ways in which to eliminate expenses. The cost of room and board can be avoided/reduced if you are accepted as a resident advisor in a college dormitory which makes this financial tip among the most significant of the money saving tips for young adults available.
Related:
Student's Guide to the Stock Market
Best Ways to. Build Your Credit