There is much to be said for electric vehicles. They're quiet and you're not inhaling carbon monoxide when you sit behind them at a traffic light. What's more, with climate-change alarmism in overdrive and dopamine-driven virtue signaling on social media through the roof, the electric vehicle (EV) market is HOT.
Setting aside the ironies of third-world lithium mining for EV batteries and the fact that the electric-power grids that charge EVs are mostly run on natural gas and coal, an EV can be a joy to own and drive. Let's compare high-end EVs with their gasoline-powered counterparts.
Countdown: The Ten Most Expensive Electric Cars
While generally more expensive than run-of-the-mill gasoline-powered cars, as we'll soon see, the most expensive EVs don't hold a candle to the expensivity of their most expensive gasoline-powered counterparts. Here's a countdown of the top ten most expensive EVs:
Ten: Audi e-Tron GT: $164,000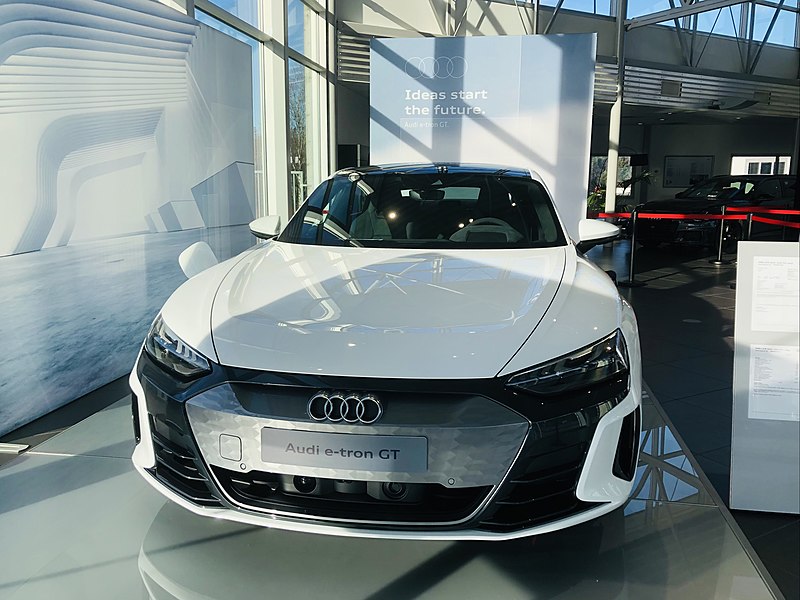 The Audi e-Tron GT is a four-door electric sports car that uses dual electric motors and generates a 469 horsepower (hp) output, with an overdrive function that can give you 522 hp for 2.5 seconds. It won't compete with a Tesla Roadster or a Battista, but it will accelerate from 0 to 60 mph in 3.9 seconds. It has a range of 238 miles before it needs to be recharged. For the animal rights crowd and the eco-conscious, its interior is leather-free and makes use of faux-suede and recycled materials. It also sports a simple-yet-attractive 12.3-inch digital instrument cluster for driving ease and pleasure.
Nine: Porsche Taycan Turbo S: $185,000
The Porsche Taycan was the first Porsche EV to hit the market and is still one of the fastest electric vehicles. It has 750 hp output and goes from 0 to 60 mph in 2.6 seconds, with a top speed of 260 mph. It compares favorably with a 1000 hp Bugatti Veyron (pictured in the feature image) that goes for ten times the price. Its chief drawback is a short driving range of 206 miles before recharging is needed.
Eight: Tesla Roadster: $200,000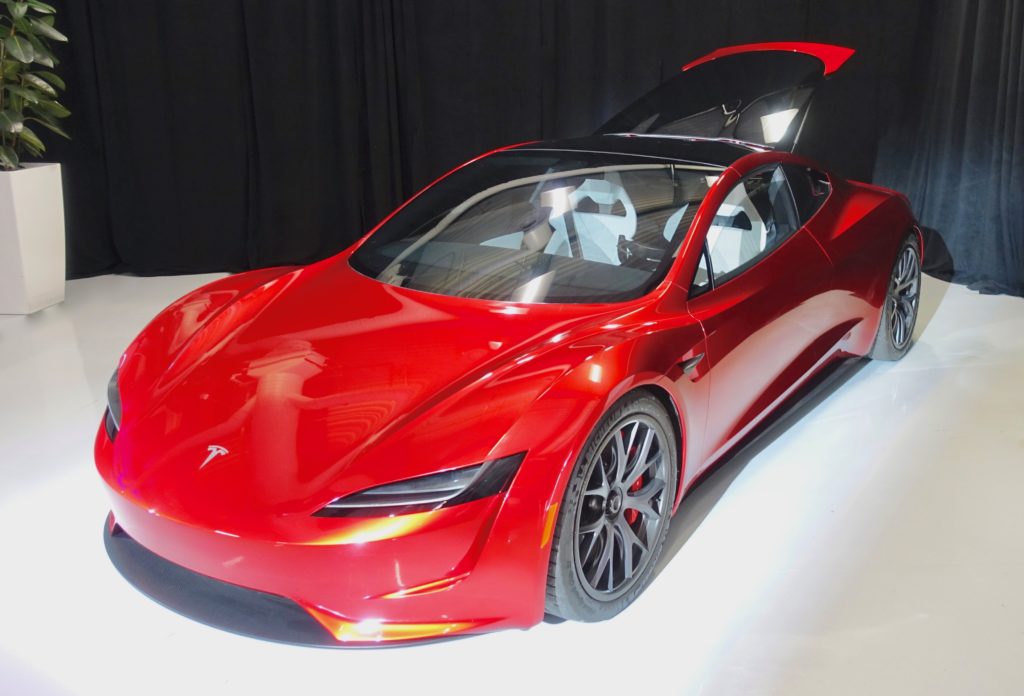 The Tesla Roadster is an impressive vehicle. The 2022 model has a 200 kWh battery, three electric motors, 7,400 lb-ft of torque, and will go from 0 to 60 mph in 1.9 seconds. It has a top speed of 250 mph and a range of 620 miles before it needs to be recharged. At $200,000 it's not exactly cheap, but it's the pick of the crop. There is nothing else in the electric car market that even comes close to it.
Seven: Lightning GT: $300,000

The Lightning GT, which is made by a British boutique automobile company, runs on two 22 kWh lithium-titanate battery pack strings that the company claims can fully recharge in ten minutes. The vehicle also has an onboard charger that the company says can fully charge the car in five hours. That much said, this car has been launched muliple times and has yet to make an appearance on the road. You can order one, but you might not get it. Caveat emptor!
Six: Rolls Royce 102 EX: $500,000
The Rolls Royce 102 EX, also known as the Rolls Royce Phantom Experimental Electric, was undertaken simply because the board of directors at the company were concerned, in the present climate (pardon the pun), that V-12 engines would not be (politically) sustainable in the long run. With help from Lotus engineers, battery packs and electric controllers were placed in the space once occupied by the 6.75-liter 12-cylinder engine and 6-speed automatic transmission, and the gas tank was replaced by two AC motors and a single-speed transmission to drive the rear wheels. Each of these motors produce 145 kW for a maximum system output of 290 kW (389 hp). The minimum charge time for the batteries is about 8 hours. Alas, the car only has a 124-mile range before it needs to be recharged and its future is doubtful at best. But it is a Rolls Royce. And we do have some Grey Poupon.
Five: Mercedes Benz SLS Electric Drive: $550,000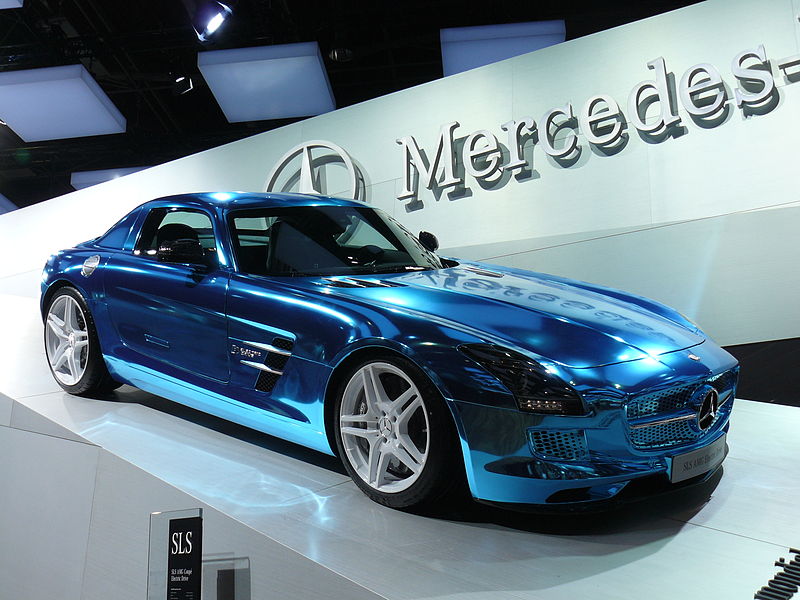 This fine-looking electric sports car actually made it into production in 2014, but only about 20 still exist in the hands of private owners. It may be a collector's item that's worth a fortune someday. The SLS has four electric motors that together generate 740 bhp and 737 lb-ft of torque, but its 1,200 pound battery pack slows it down considerably. The SLS can accelerate from 0 to 60 mph in 3.9 seconds, has a top speed of 155 mph, and a maximum range of 155 miles before it needs to be recharged.
Four: Genovation GXE: $750,000
The Genovation GXE is a totally rebuilt Corvette Z06 C6 and one of the fastest electric cars available–though not as fast as a Tesla Roadster or a Porsche Taycan Turbo S. Powered by two electric motors that generate 250 kW each to produce 602 lb-ft of torque and an equivalent of 660 bhp, the Genovation GXE has a top speed of 205.6 mph. Its batteries normally need to be recharged after driving about 130 miles.
Three: Rimac Nevera: $2,500,000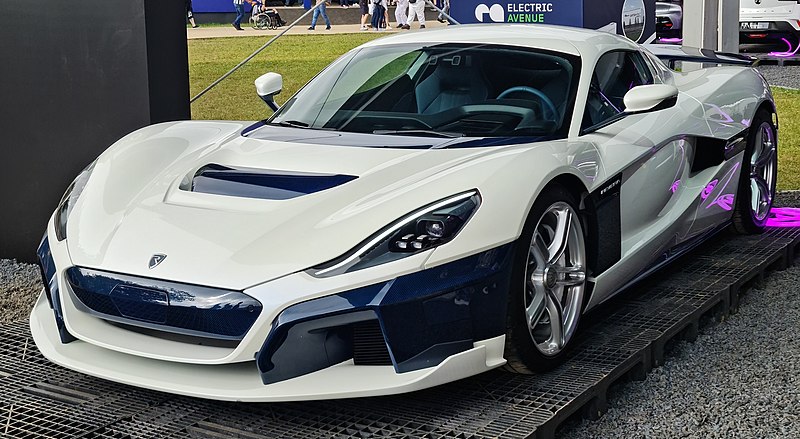 Built in Croatia, the Rimac Nevera is the third most pricey EV on the market. Only 150 customized units of these cars are scheduled to roll off the production line. With four electric motors and a total output of 1.4 MW or about 1,914 hp, it has a top speed of 258 mph and can rocket from 0 to 60 mph in 1.85 seconds. The Nevera is equipped with a computer-controlled all-wheel vectoring system that makes over 100 calculations each second to assist the driver in controlling the vehicle. It also has 6 radar sensors, 12 ultrasonic sensors, and 13 cameras that feed information to an AI driving advisor to aid the human driver in dangerous or complicated situations. The inside dashboard has 3 screens–a driver display, a passenger display, and a horizontal center console–that give it an attractive, space-age feel. Last, but not least, it has a decent range of about 300 miles and, best of all, its batteries can be recharged from 0 to 80 percent in only 19 minutes.
Two: Pininfarina Battista: $2,600,000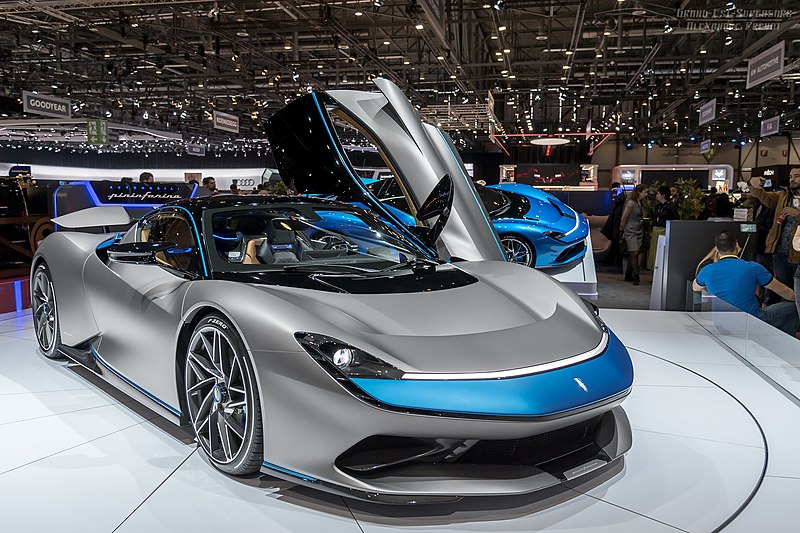 The Italian-made Pininfarina Battista has four electric motors that generate 1,649 lb-ft of torque and 1,900 hp and can launch the Battita from 0 to over 60 mph in less than 2 seconds. The EV has a top speed of 218 mph and its 120kWh battery pack gives it a range of 311 miles before needing to recharge. Some aspects of its electric power train are identical to the Nevera, but there are many more differences in the vehicles than similarities. Like the Nevera, only 150 units of the Battista will be made, but Pininfarina has indicated that it has plans for the production of three other lines of electric vehicles in the next few years.
One: Aspark Owl: $3,600,000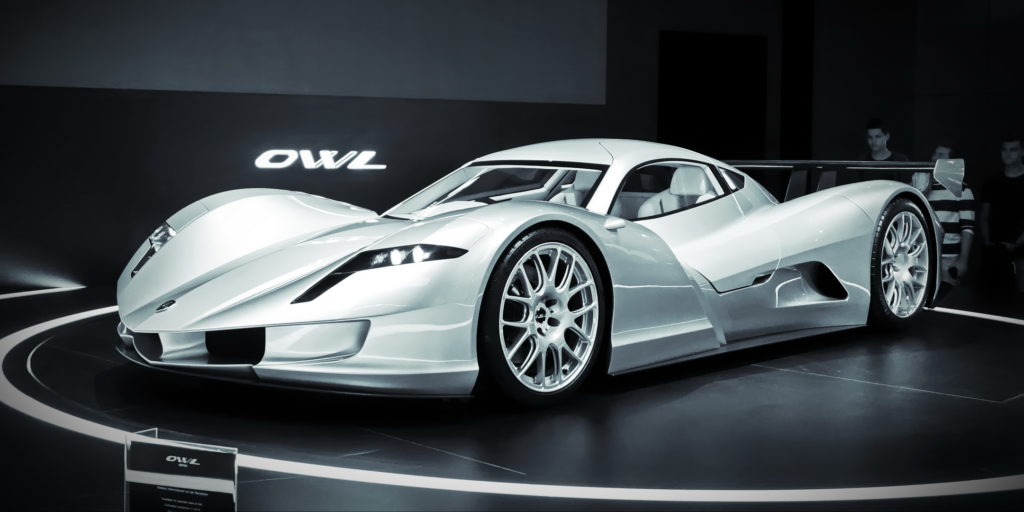 In a class of its own, the Japanese-engineered Aspark Owl is a pricey EV work of art. Its four electric motors generate 1,480 kW of power and 1,475 lb-ft of torque, which translates to 1,985 hp, enabling it to rocket from 0 to 60 mph in 1.69 seconds. It has a top speed of 249 mph and its 64 kWh lithium-ion battery has a range of 280 miles. There are four screen displays on the dashboard, two of which function as screens for rear-facing cameras that are incorporated into the side mirrors. Aspark plans to make only 50 Owls, twenty of which will go to Europe, twenty to Asia, and the final ten to the United States. Here's one final look at this amazing EV:
Countdown: The Ten Most Expensive Gasoline-Powered Cars
It's time for the hyper-expensive gas-guzzlers, the tenth most expensive of which has a price close to that of the most expensive EV. Buckle up, we're ready to Move On Down the Road:
Ten: Pagani Huayra Roadster BC: $3,500,000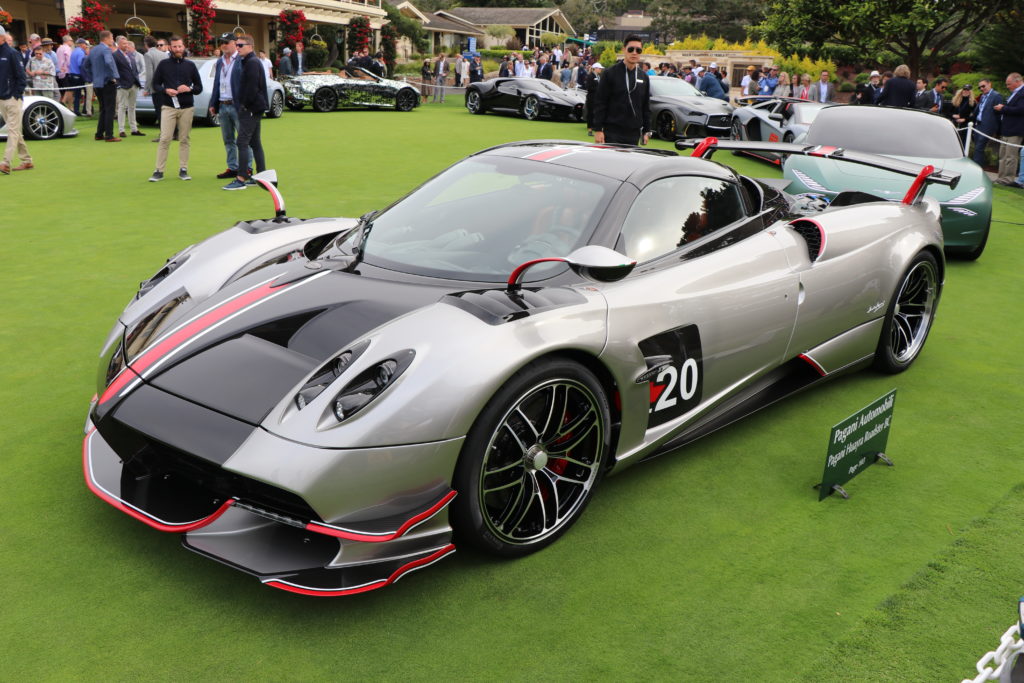 With a pocket-emptying $3,500,000 price tag, the Huayra Roadster BC is powered by a roaring 6.0-liter AMG V-12 engine that yields 774 lb-ft of torque and 800 hp. It will accelerate from 0 to 60 mph in 2.5 seconds and it gets about 10 mpg in the city and 15 mpg in the country. On the interior, it's all titanium, leather, and carbon, with milled instruments, a 67-piece gear-selector stick, climate control, and multiple driving modes selectable from the steering wheel. It's a stylish car and Pagani is just making 40 of them, so snap one up before they're gone… on the other hand, at $3.5 million apiece, inventory may last!
Nine: A Tie!
Bugatti Chiron Pur Sport: $3,600,000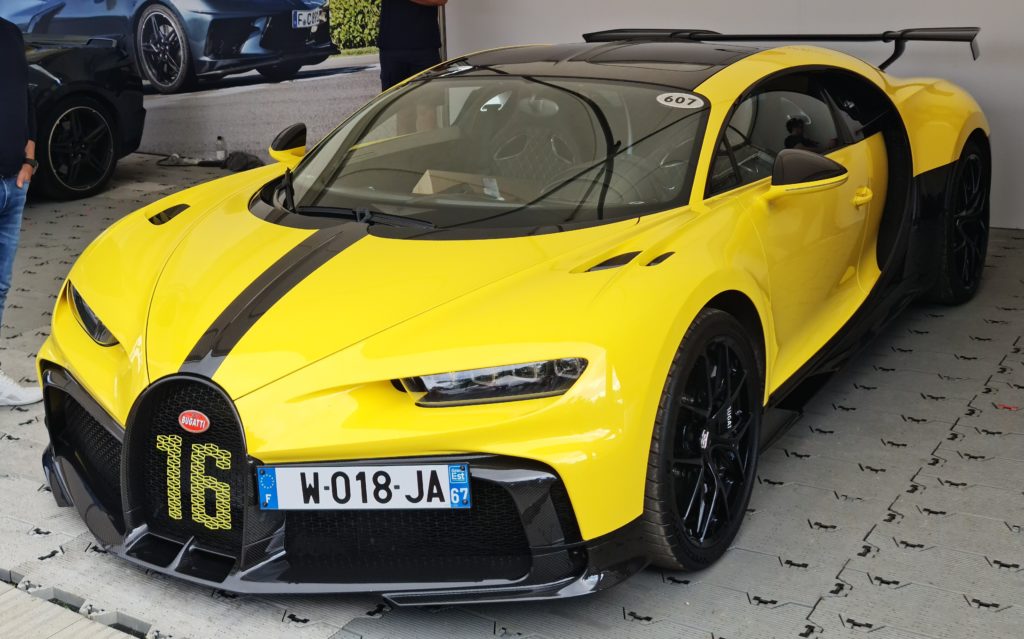 The Bugatti Chiron Pur Sport is a special edition of the Chiron that focuses on streamlined aerodynamics, reduction of weight, and distribution of power. It has an 8.0-liter quad-turbo W16 engine with a recalibrated automatic gearbox. Its peak output is 1,500 hp (1,103 kW) with 1,180 lb-ft of torque. The recalibrated gearbox, which has ratios fifteen percent shorter than the standard Chiron, reduces its top speed to 218 mph, but gives it a 2.2 second 0 to 60 mph acceleration. As for gas mileage, it gets 8 mpg in the city and 13 mpg in the country. so expect to visit the pump fairly often. The carbon fiber and leather interior of the Pur Sport has a sleek but spartan feel: the bucket seats are thinly padded, Alcantara covers the steering wheel, the dashboard display has flat-black trim, and the black dashboard has a strip of red leather. In sum, it's a formidable machine.
Lamborghini Sian: $3,600,000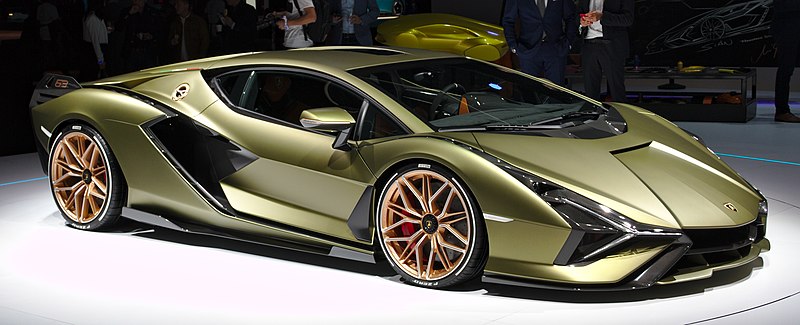 While the Sian has a 6.5-liter V-12 engine, it's also Lamborghini's first hybrid vehicle and uses a 48-volt mild-hybrid system. The total output of the system is 819 hp and it will go from 0 to 60 mph in 2.8 seconds on the way to reaching a top speed of 220 mph. Its impressive interior features a streamlined center console with a minimum of switches and a portrait-oriented touchscreen. Even though it's a hybrid, it still only makes an average of 14.7 mpg, so if you're looking to go green, you should probably focus on the paint. Still, it's a ferociously beautiful car.
Eight: Bugatti Chiron Super Sport 300+: $3,900,000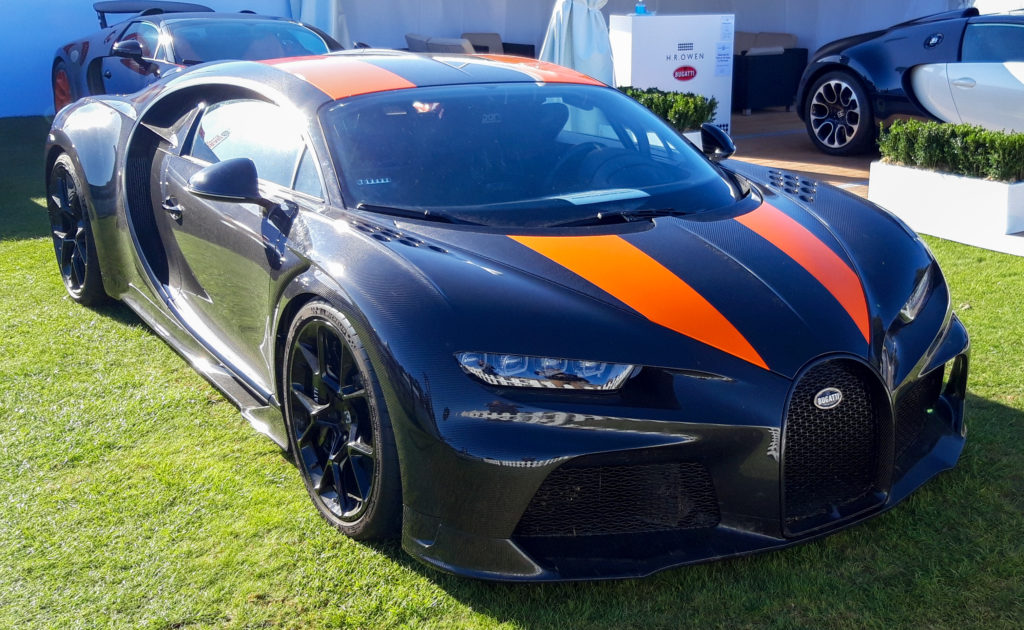 Bugatti captured the attention of the automotive world this year by announcing that it had designed a new version of the Chiron that broke the 300 mph barrier. Limited to thirty units, the Chiron Super Sport 300+ is a version of this record-setter, though its top speed is limited to 277 mph. It has a W16 8.0-liter engine with 1180 lb-ft of torque that has an output of 1,600 hp, and it boasts a 7-speed dual clutch automatic transmission. It goes from 0 to 60 mph in 2.3 seconds, reaches 100 mph in 4.3 seconds, and will clock a quarter-mile from a dead start in 9.1 seconds. Fuel economy? Not so much. It makes 8 mpg in the city and 11 mpg in the country, where it will leave every other car in the dust.
Seven: Lamborghini Veneno: $4,500,000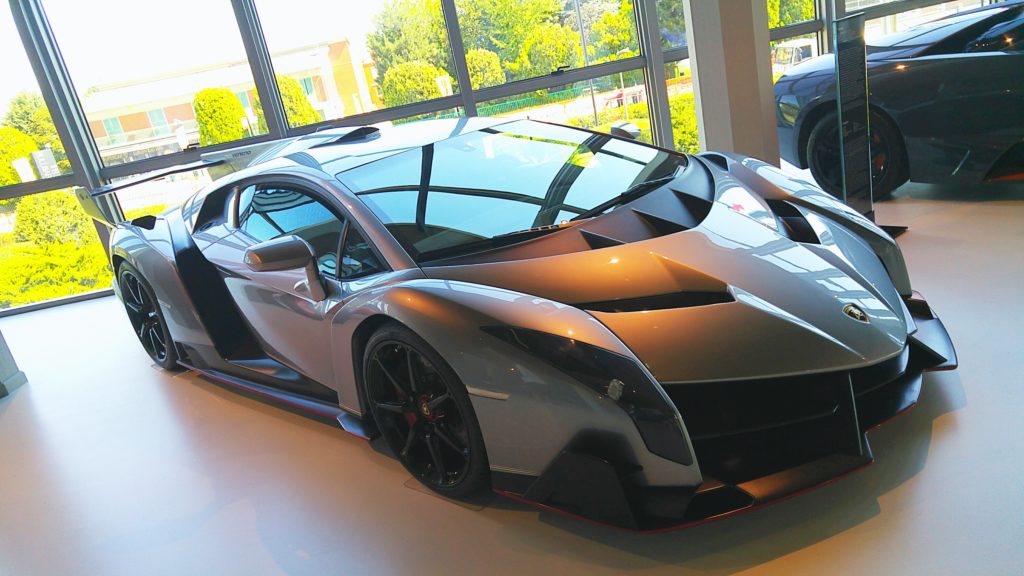 Lamborghini produced only five of the Aventador-based Veneno between 2014 and 2015, and each was available as either a convertible or a coupe. A more-powerful version of the Aventador's 6.5-liter V-12 engine was put under the hood of the Veneno, producing 740 horsepower with 509 lb-ft of torque and allowing the Veneno to accelerate to 60 mph in 2.9 seconds. The Veneno has a top speed of 221 mph. It's an all-wheel drive with a 7-speed automatic transmission. It's not much on fuel economy, making 11 mpg in the city and 17 mpg in the country, but with an all-leather interior it's a wickedly beautiful ride and, for the time being, it's also the most expensive Lamborghini ever made at $4.5 million.
Six: Koenigsegg CCXR Trevita: $5,000,000
The Koenigsegg CXXR Trevita is a sleek masterpiece of an automobile with a 4.8-liter V-8 engine that produces 1018 bhp and 796 lb-ft of torque. It accelerates from 0 to 60 mph in 2.9 seconds and has a top speed of 254 mph. It has an all-leather interior and makes 11 mpg in the city and 18 mpg on the highway. Only two of them were made. In 2009, the CCXR was chosen by Forbes magazine as one of the most beautiful cars ever created. The boxer, Floyd Mayweather, evidently thought so, parting with $5 million to own one back in 2015.
Five: Bugatti Divo: $5,800,000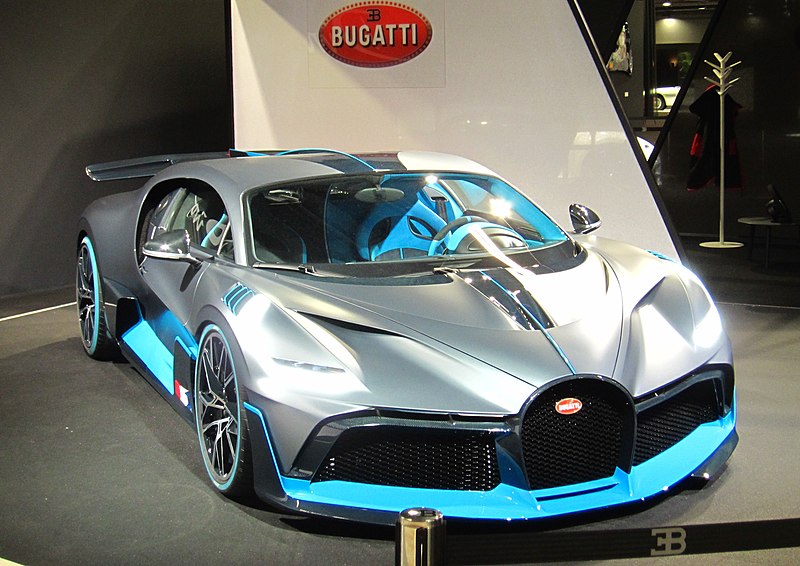 The Bugatti Divo has much in common with the (relatively!) less expensive Chiron, but it has some additional features that explain the extra cost. It is lighter, so even though it has the same 8.0 liter W16 1,500 hp engine, it reaches 236 mph and is faster around a test track… though not faster in its 0 to 60 mph acceleration, which remains at 2.4 seconds. The interior in the Divo is similar to the Chiron, but has Alcantara upholstery and carbon-fiber trim in order to save weight. Forty cars were produced before the line was discontinued, with the last Divo leaving the factory on July 23, 2021.
Four: Mercedes-Maybach Exelero: $8,000,000
The Mercedes-Benz Maybach Exelero debuted in 2004 and is a vehicle that was manufactured only once, which, in the language of the automobile world, makes it a one-off. It was commissioned by a German subsidiary of Goodyear (Fulda) to test a new line of tires. Its twin-turbo V12 engine produces 690 hp and 752 lb-ft of torque. The top speed of the Exelero is listed at 218 miles per hour and it accelerates from 0 to 60 mph in 4.4 seconds. The interior has bucket seats with red seatbelts, and is done up in black and red leather, neoprene, and glossy black carbon fiber, with aluminum accents throughout. Adjusted for inflation, if the car were produced today, it would cost more than $10 million.
Three: Bugatti Centodieci: $9,000,000
Limited to the production of just ten cars, the Bugatti Centodieci is a homage to the Bugatti EB110 and is intended to mark the 110th anniversary of the original Bugatti high-performance line of cars founded by Ettore Bugatti that went defunct and then was revived in 1987 by the Italian automobile entrepreneur, Romano Artioli. The Centodieci sports a trademark Bugatti 1,600 hp W16 engine with four turbochargers and can accelerate from 0 to 60 mph in 2.4 seconds. Its top speed is electronically limited to 240 mph. The interior, with some minor differences, is almost identical to that of the Chiron. The ten-unit production line is already sold out and the first customized deliveries will begin in 2022.
Two: Bugatti La Voiture Noire: $18,700,000
The Bugatti La Voiture Noire is another one-off production model that is reportedly owned by Real Madrid soccer superstar, Cristiano Ronaldo. It has a hand-crafted carbon-fiber body and the powerful signature engine, a turbocharged 16-cylinder 8.0-liter that puts out 1,600 hp, that acclerates from 0 to 60 mph in 2.4 seconds. La Voiture Noire has a top speed of over 261 mph. Even though it has the speed of a race car, it's intended to be a touring car, and for that reason has an elegant interior with the comfort of a luxury limousine. It holds the distinction of being the most expensive Bugatti ever made.
One: Rolls Royce Boat Tail: $28,000,000
The prize for the most expensive new automobile ever made, however, goes to the new Rolls Royce Boat Tail. which clocks in at a whopping $28 million. Only three of them are scheduled to be made, ostensibly for customers with a deep appreciation for the open air and nautical themes. At over 19 feet long, however, it's a fact that the Boat Tail is the proverbial boat. Sporting the standard Rolls Royce Phantom 6.75-liter V-12 engine generating 563 hp, the Boat Tail can accelerate from 0 to 60 mph in 4.3 seconds and has a top speed of 155 mph, though this hardly seems a matter of concern for an automobile intended for touring. The rear of the car contains an electronic "hosting suite" that opens butterfly-style at the push of a button to reveal a champagne fridge on one side and a place for edible delicacies on the other, with fans to keep the caviar from spoiling if the weather is too hot. A parasol springs up from the center line to provide shade, and there are small tables and carbon fiber stools for car-side picnics at the beach. Let's not forget the state-of-the-art stereo system, too, with 15 speakers that use the floor structure as a resonance chamber. And, of course, there's a fixed canopy roof… but if you get caught in the rain without it, there's a tonneau cover as well. This moveable feast of automotive expensivity made its debut recently, on October 2, 2021, at the Concorso d'Eleganza Villa d'Este on the shores of Lake Como in Italy.
* * * * * * *
Electric vehicles may be the wave of the future, but for the present, where luxury and prestige is concerned, they still play second fiddle to their gas-guzzling counterparts. In fact, for the price of a single Rolls Royce Boat Tail, you could buy two of each of the cars on the list of most expensive electric cars and still have over $5 million left to keep your batteries charged.
We've traveled a long way. Let's have a traveling song to end our journey. We poor boys and pilgrims are going to Graceland, following the river down the highway, where we have reason to believe, we all will be received. We're going to Graceland.