Thinking about whether to choose the Chase Sapphire or the United Credit Card? With years of experience under my belt, I've carefully reviewed both cards. In this article, I'll share key insights to help clear up any confusion about United Credit Card vs Chase Sapphire.
United Credit Card vs Chase Sapphire: General Overview
When it comes to the best credit cards for international travel, United Credit Cards and Chase Sapphire stand out as two of the credit card industry's heavyweights. Both brands provide numerous benefits for travelers, each highlighting its distinct strengths. Let's dive into the specifics.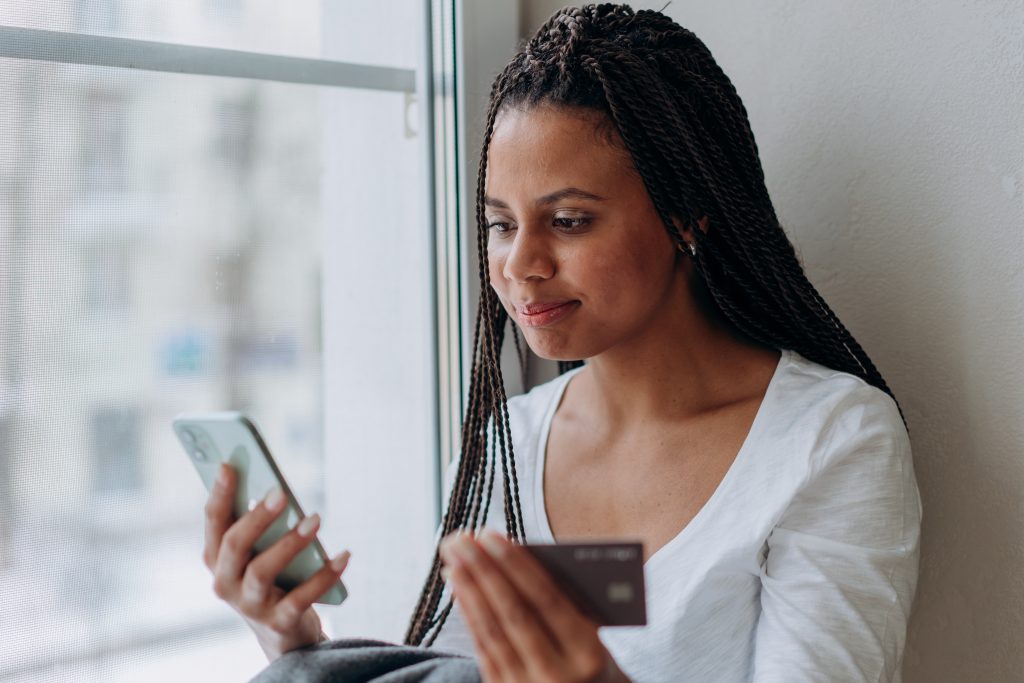 Overview of United Credit Card
United Airlines, a dominant force in the skies, also offers a compelling suite of credit cards, each designed to cater to various travel needs and preferences. These credit cards offer a pathway to earn miles on everyday purchases and also feature exclusive benefits that elevate the overall travel experience with United Airlines.
Card Options
United offers a variety of credit cards to cater to the diverse needs of travelers. Among them, the United Explorer and United Club Infinite cards stand out as the most popular choices:
United Explorer: A traveler's best companion, this card is tailored for those who frequently fly with United Airlines, offering a blend of reward points, travel benefits, and savings on fees
United Club Infinite: The premium choice for dedicated United travelers, this card provides enhanced rewards, exclusive club access, and premium travel services, making every journey a luxurious experience
Welcome Bonus
United provides enticing welcome bonuses for new cardholders to jumpstart their rewards journey. Here's a glance at what they offer:
United Explorer: Cardholders can earn a notable number of bonus miles after meeting the initial spending requirements within the first few months, translating to significant savings on subsequent flights
United Club Infinite: Typically offers a more generous number of bonus miles compared to the Explorer Card upon meeting the initial spend
Reward Points
Earning reward points with United credit cards is both easy and lucrative, especially for frequent travelers. Here's a breakdown of the points system for both cards:
United Explorer:
Earn 2 miles per dollar on United purchases, including flights
2 miles per dollar at restaurants and hotels
1 mile per dollar on all other eligible purchases
United Club Infinite:
4 miles per dollar on United purchases
2 miles per dollar on all other travel and dining
1 mile per dollar on all other purchases
Fees
United Airlines offers credit cards with varying fee structures to accommodate different traveler needs and preferences. Here's a quick overview:
United Explorer: Comes with a $95 annual fee, waived for the first year
United Club Infinite: This premium card has a $525 annual fee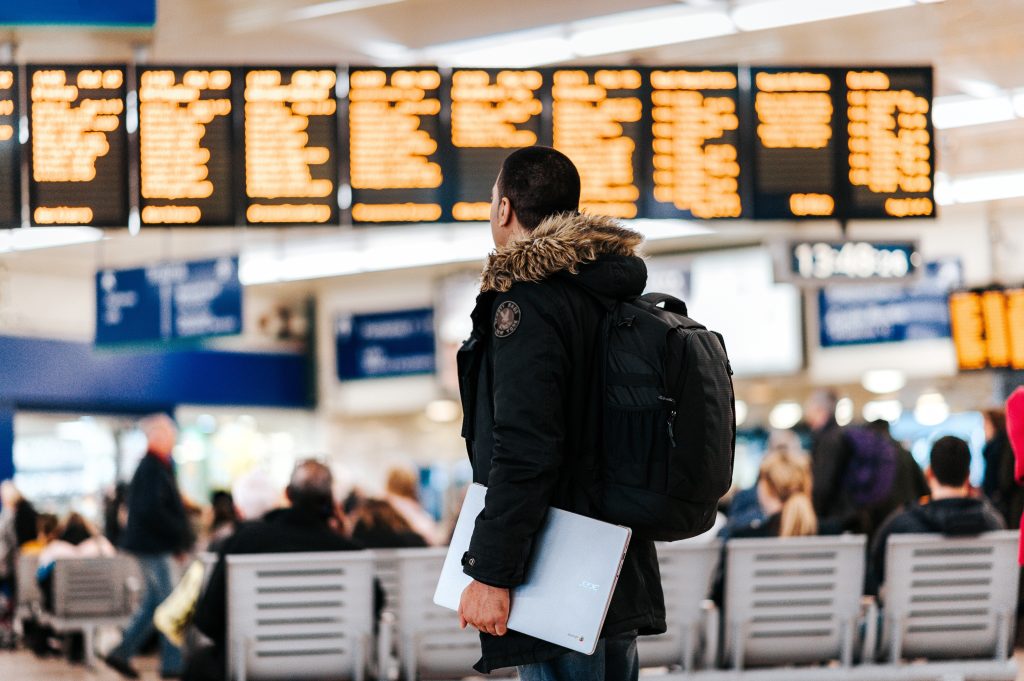 Other Benefits
Beyond the reward points, both United credit cards come packed with a range of additional benefits that enhance the travel experience and offer value to the cardholder. Here's a closer look at what each card offers:
United Explorer:
Free first checked bag for the cardholder and a companion
Priority boarding
Two United Club one-time passes annually
Up to $100 credit for Global Entry, TSA PreCheck, or Nexus
25% back on United in-flight purchases
United Club Infinite:
Complimentary United Club membership
First and second-checked bags are free
Premier Access travel services
Overview of Chase Sapphire Credit Card
This premier travel credit card stands out in the market, catering to both casual travelers and those seeking luxury. Its versatility in point redemption, coupled with an extensive range of travel-related benefits, makes it a top choice for individuals who appreciate flexibility and high-end perks during their journeys.
Cards Options
Chase offers a duo of distinguished Sapphire credit cards, catering to both reward-seekers and luxury enthusiasts. Here's a snapshot:
Welcome Bonus
Chase extends a warm welcome to new cardholders with enticing bonuses on their premier cards. Here's what they offer:
Sapphire Preferred: Cardholders are greeted with a substantial number of bonus points upon meeting the initial spending requirements within the first few months. These points can be a game-changer when planning future travels
Sapphire Reserve: This card ups the ante with an even more impressive number of bonus points after achieving the initial spend, offering travelers a head start in their reward journey
Reward Points
Accumulating points with Sapphire cards is a rewarding experience, especially for those who have the travel bug. Here's how the point system breaks down for each card: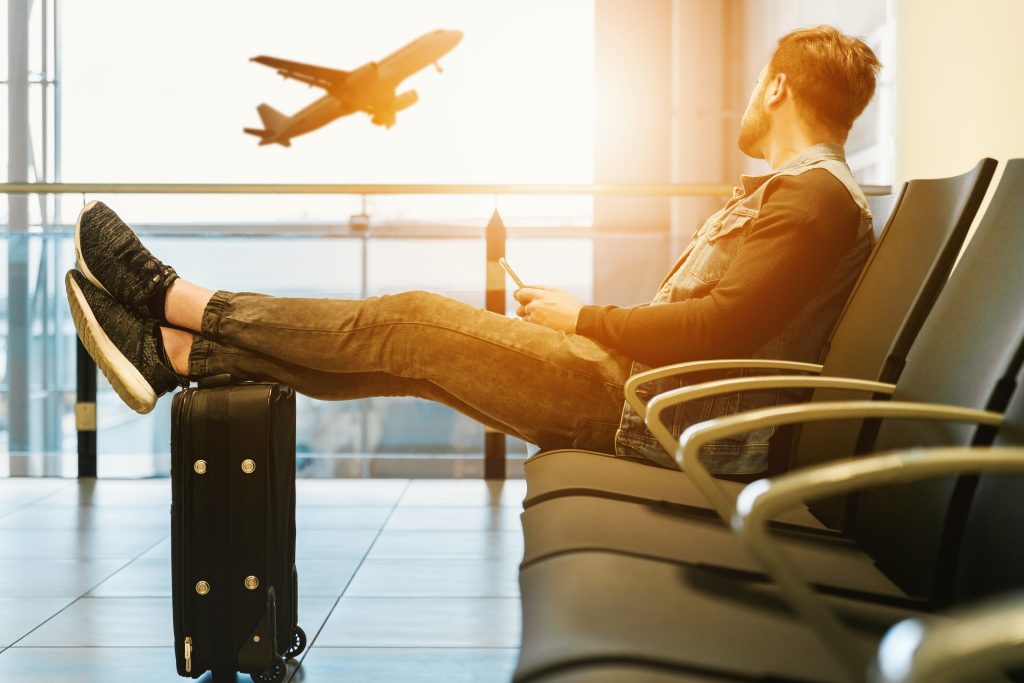 Sapphire Preferred:
5 points per dollar on travel booked through the Chase portal
3 points per dollar on dining, including eligible delivery services
2 points per dollar on all other travel
1 point per dollar on all other purchases
Sapphire Reserve:
10 points per dollar on hotels and car rentals when booked through Chase Travel
5 points per dollar on air travel through Chase Travel
3 points per dollar on all other travel and dining
1 point per dollar on other purchases
Fees
Chase's Sapphire cards come with varying fee structures, reflecting their distinct offerings and benefits. Here's a breakdown:
Sapphire Preferred: This card carries a $95 annual fee
Sapphire Reserve: Reflecting its premium status, this card has a $550 annual fee
Other Benefits
Sapphire cards are not just about earning points; they also offer many benefits that can make your travel smoother and more enjoyable. Here's what you can expect:
Sapphire Preferred:
Points fetch 25% more value when redeemed for travel via Chase Ultimate Rewards
Primary rental car insurance coverage
Protection against trip delays and cancellations
Sapphire Reserve:
An annual travel credit of $300
Complimentary access to over 1,000 airport lounges globally
A credit of up to $100 for Global Entry or TSA PreCheck application fees
Comparing United Credit Card and Chase Sapphire
Navigating the world of travel credit cards can be daunting; however, understanding the nuances between options like the United Credit Card and Chase Sapphire can significantly enhance your rewards potential.
Similarities
When evaluating travel credit cards like the United Credit Card and Chase Sapphire, recognizing their common features can be instrumental in making an informed decision. Here's what they share: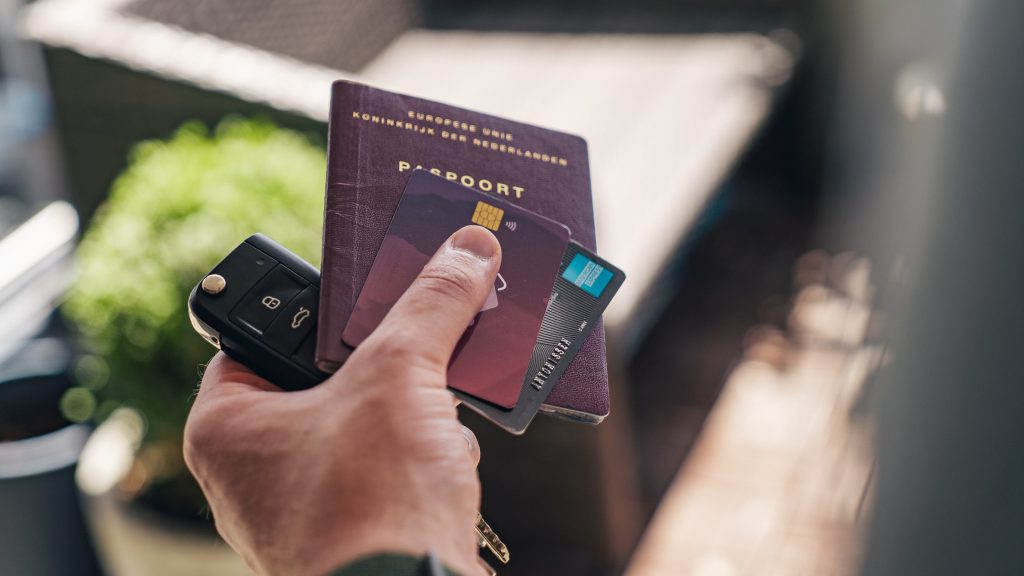 Reward Points on Dining and Travel: Both cards offer points or miles for dining and travel-related expenses, ensuring cardholders are rewarded for their most frequent purchases
No Foreign Transaction Fees: International travelers can rejoice as neither card imposes fees on foreign transactions, making overseas purchases seamless
Travel and Purchase Protections: From trip delay insurance to purchase protection, both cards provide a safety net for unforeseen events during travels or after making significant purchases
Primary Rental Car Insurance: Both cards offer primary rental car insurance, providing peace of mind when renting a vehicle during travels
Exclusive Travel Perks: Whether it's priority boarding with United or increased point value through the Chase portal, both cards offer exclusive perks that enhance the travel experience
Differences
While they share some similarities, the United Credit Card and Chase Sapphire have distinct features that set them apart:
Target Audience: United Credit Cards are tailored for United Airlines loyalists, while Sapphire caters to those seeking flexibility across multiple airlines and travel partners
Welcome Bonuses: Typically, Sapphire cards offer points as a welcome bonus, which can be used across various platforms, whereas United Credit Cards offer miles specific to United Airlines
Annual Fees: The United Club Infinite card has a higher annual fee compared to any Sapphire card, reflecting its premium offerings
Exclusive Benefits: United cards offer perks like United Club passes and free checked bags on United flights, while Sapphire cards might offer benefits like access to airport lounges globally or annual travel credits
Point/Mile Earning Potential: Chase Sapphire often has a broader range of categories where cardholders can earn multiple points per dollar, whereas United Credit Cards focus more on United-specific purchases
Major Distinguishing Factor
Comparing Chase Sapphire and United Credit Cards reveals distinct features. Chase Sapphire excels in flexible point redemption across travel partners, while United cards cater to United Airlines fans. Sapphire points generally outvalue United miles, especially through their portal. Notably, only Sapphire Reserve offers an annual travel credit, a feature missing in United's lineup.
Both cards offer lounge access, but the United Club Infinite boasts an all-encompassing United Club membership. While Sapphire mainly divides its offerings into two main types, Preferred and Reserve, for different traveler tiers, United showcases a broader card range to address varied travel needs.
When to Use a United Credit Card?
The United Credit Card is best suited for travelers who frequently fly with United Airlines and wish to maximize their travel benefits, from earning miles to enjoying exclusive airline perks.
Loyalty Rewards
For those who consistently choose United Airlines for their travels, the United Credit Card offers a lucrative opportunity to accumulate miles. Every United-related purchase, from flight tickets to in-flight amenities, earns you miles that can be redeemed for future travels or upgrades. Once you have it, you can look for ways to maximize your free airline miles.
Exclusive Airline Benefits
One of the standout features of the card is its suite of airline-specific advantages. Cardholders can enjoy priority boarding, ensuring they get settled on the plane ahead of the general boarding crowd.
Additionally, the complimentary checked bag benefit can lead to significant savings, especially for frequent travelers. But perhaps the most luxurious perk is access to the United Club. This exclusive lounge offers a serene environment, complimentary refreshments, and other amenities, making layovers and wait times more comfortable and enjoyable.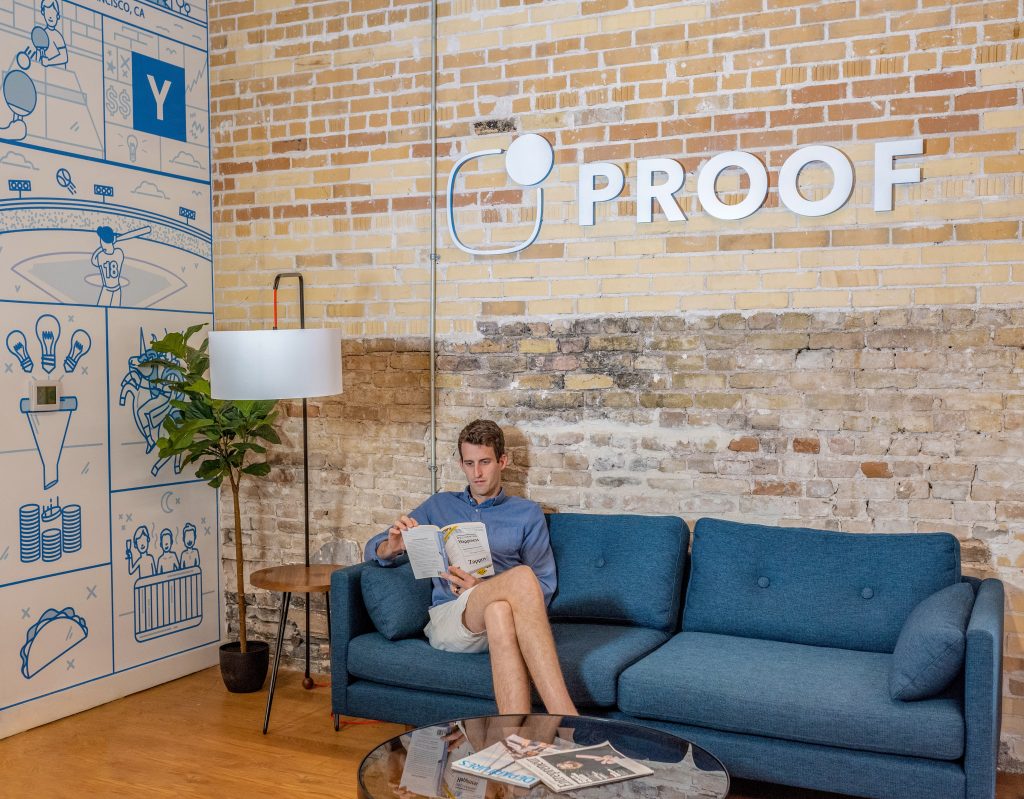 Airport Lounge Access
Extended layovers or waiting for delayed flights can be made comfortable with United Club access. These lounges have amenities like free Wi-Fi, refreshments, and cozy seating, turning wait times into relaxation or productive work periods.
Streamlined Security Checks
Another significant benefit for cardholders is the credits available for expedited security programs. Whether you opt for Global Entry, TSA PreCheck, or Nexus, these programs are designed to simplify and expedite the airport security process.
Cardholders can swiftly move through dedicated lanes, avoiding the often lengthy regular security lines. This not only saves time but also reduces the stress of navigating busy airports, ensuring a smoother start to any journey.
Savings on In-Flight and International Purchases
The card offers discounts on in-flight purchases, ensuring savings with every flight. Additionally, the absence of foreign transaction fees makes it an ideal choice for international travelers, ensuring every overseas purchase is devoid of hidden charges. It's one of the tips for saving on a vacation to Mexico or saving money for a Florida trip.
When to Use a Chase Sapphire Credit Card?
For travelers seeking flexibility in point redemption and a wide array of travel and dining benefits, the Chase Sapphire Credit Card is an ideal choice. It's not just a card; it's a passport to a world of options.
Versatile Point Redemption
One of the standout features of the Sapphire cards is their flexibility in point redemption. Unlike many cards that are strictly tied to specific airlines or hotel chains, the Sapphire series offers a broader horizon. Cardholders can transfer their accumulated points to a wide array of travel partners.
This means whether you're planning a lavish stay at a top-tier hotel or searching for an economical airline ticket, the card empowers you with options. This versatility ensures you're not boxed into specific brands, giving you the freedom to tailor your travel experiences as per your preferences.
Broad Earning Categories
The Chase Sapphire goes beyond the conventional earning categories of many travel cards. While many cards focus primarily on rewards for flights or hotel bookings, the Sapphire broadens the scope.
Whether you're dining at a gourmet restaurant, ordering a meal for delivery, or covering daily expenses like tolls and parking, the card ensures you're rewarded. This comprehensive approach ensures that every dollar you spend, whether on grand vacations or everyday activities, contributes to your next adventure.
Travel Protections
Traveling can be unpredictable; however, with the Sapphire card, you're covered. From primary rental car insurance to trip delay and cancellation protections, the card ensures that unforeseen hiccups don't become costly setbacks.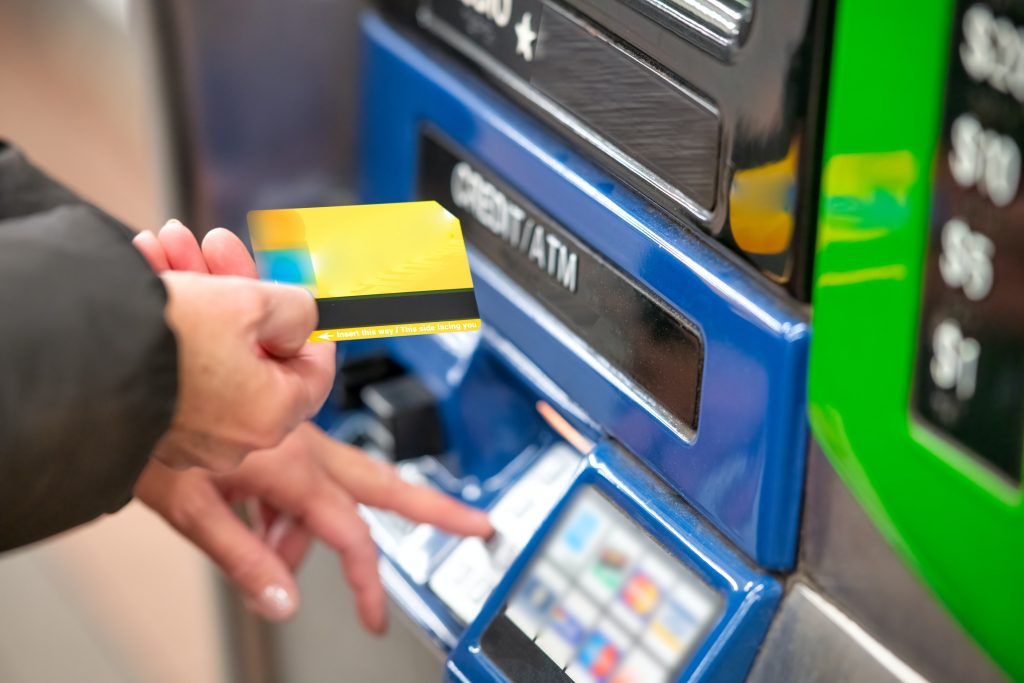 Global Travel Benefits
Whether you're booking a car rental abroad or dining at a Parisian cafe, the absence of foreign transaction fees ensures that every international transaction is straightforward and without hidden charges. This makes it a perfect way to save money on a Japanese vacation if you're planning for an Asia trip.
Premium Travel Experience
With benefits like access to airport lounges, credits for Global Entry or TSA PreCheck, and more, the Chase Sapphire elevates every journey, ensuring that both the destination and the journey itself are memorable experiences.
Which Credit Card Is Better?
When weighing the United Card against the Sapphire, the superior choice hinges on individual travel habits and preferences. For those who frequently fly with United Airlines, the United Credit Card is unparalleled in its offerings. However, the Chase Sapphire emerges as the top contender for travelers who prioritize flexibility and a diverse range of redemption options.
The United Credit Card is packed with loyalty rewards for regular United Airlines travelers, like priority boarding, free checked bags, and United Club access. Every purchase, especially on flights and affiliated dining, earns miles redeemable for flights and upgrades. If United is your primary airline, this card offers notable savings.
Conversely, the Chase Sapphire shines with its flexibility. Not tied to a particular airline, it lets users transfer points to multiple travel partners. Its point-earning spans from dining to daily spending, making it ideal for both occasional travelers and regular flyers.
Related Questions
Is It Better to Use Chase Points or United Miles?
It depends on the specific redemption. Compare the point costs for your desired booking and if possible, find the cheapest airfare for your next vacation. If an award ticket is cheaper using United miles, transfer your Chase points to United. However, if you find a better deal through the Chase Ultimate Rewards travel portal, use your Chase points directly.
Is United MileagePlus Worth It?
The United MileagePlus program is valuable for anyone who flies with United or its Star Alliance partners, especially if you're based near a United hub. It's particularly beneficial for frequent United flyers. Joining is free, and you can start earning miles immediately upon signing up.
Do United Miles Expire if I Have a United Credit Card?
No, if you have an active Credit Card, your United MileagePlus miles will not expire as long as your card account remains open. This is one of the perks of holding a United-branded credit card.
Conclusion
United Credit Cards and Chase Sapphire offer a range of benefits tailored to different traveler needs. If loyalty to United Airlines is your priority, the Credit Card by United provides unmatched rewards and perks. However, the Chase Sapphire stands out as the superior choice for those seeking flexibility and diverse redemption options.