Ever notice those folks in the exclusive, airport lounge, sipping cocktails, laughing, and looking relaxed? Figure they must be high-rolling business people with millions of dollars in memberships to some exclusive club? Turns out, that's likely not the case.
Instead, some of those individuals could have simply redeemed airline miles to access that lounge, earned through the careful use of the best airline miles credit card. But did you know perks like exclusive airport lounge access are only the beginning of what's possible?
Keep reading to find out more.
But first, should you choose a major credit card, offering rewards for air travel, or should you choose a credit card offered by a specific airline?
Major credit cards offering air travel rewards are a great option. But if any of the following sounds like how you travel, then an airline credit card might be worth it:
You fly a lot with a single airline, or the airport in your area is dominated by just one airline.
You always check your bags. With checked bag fees costing as much as $30 each way, the free checked bag bonus offered through airline credit cards can really add up. And if you fly frequently with the same airline, money saved on checked bags will easily cover the typical $95 a year annual fee, common with most airline credit cards.
The fact of the matter is, there are some additional benefits offered by the best airline miles credit cards that just aren't offered by the major credit companies, such as:
Seat upgrades
Priority boarding
In-flight refreshment discounts
Some fare restriction waivers
Last but certainly not least, some airline miles credit cards allow access to a limited number of exclusive lounges like we previously mentioned. Those same lounges are normally reserved for elite frequent flyers, premium credit card holders, or through a paid membership.
But is it hard to get an airline credit card, and what kind of credit do you need?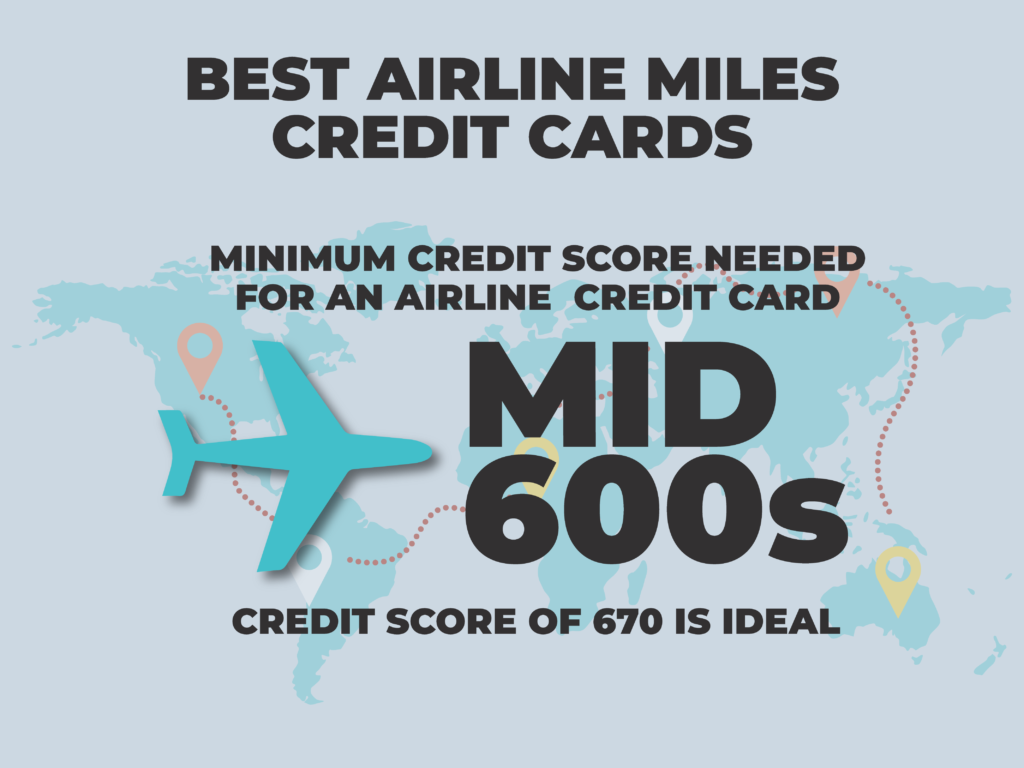 The answer to the first part of that question is: getting an airline credit card is easy! In credit scores in the mid-600s, and a score of 670 being ideal, the credit rating threshold for an airline credit card is relatively low.
If you travel a lot, but if you don't fly frequently with a single airline, or if you need flexibility in redeeming your rewards, then a general travel credit card might be a better option for you. To keep your options open, we present a mix of travel credit cards, with an airline-specific card to choose from as well.
The best co-branded airline miles credit cards, with one general travel credit card, are coming up in our next section.
What are the Best Airline Miles Credit Cards
Here are the three best airline miles credit cards in the following categories:
Travel rewards are common in the credit card industry. So what sets these three cards apart from the competition? Keep reading to find out everything we liked and a few things we didn't like about each card we reviewed.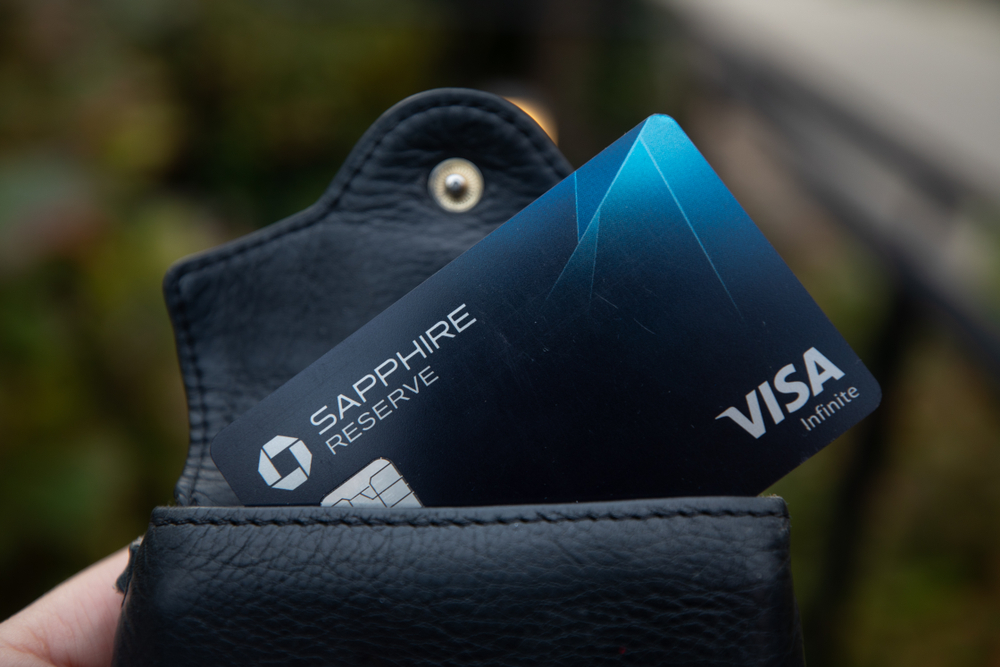 The first card in our list of the best airline credit cards is a general travel card from Chase Bank. What we liked about the card is the incredible sign-up bonus — an epic 100,000 points after spending $4K on the card in the first 90 days after opening the account. And travelers earn 25% more when those points are redeemed through the Chase Ultimate Rewards, or when transferred to one of Chase's 13 hotel and airline partners. That's an estimated $1250 in value!
Moreover, Chase Sapphire offers great benefits where frequent travelers need them most, such as 5X on travel purchased through Chase Ultimate Rewards, 3X on dining, and 2X on all other travel purchases. There's also premium travel protection offered through the card, including lost luggage insurance, primary car rental insurance, and trip cancellation insurance, with an annual $50 Ultimate Rewards Hotel Credit also available.
The benefits don't stop there. Redeem your points through Pay Yourself Back, and gain yet another 25% on purchases in select rotating categories, and even a break on delivery fees for certain orders through Dash Pass, the Doordash subscription service. That's also $60 saved on eligible Peloton Digital and All-Access Membership.
With Chase, travelers can also expect the usual security protections from the card, including cancellation and interruption insurance, an auto rental collision damage waiver, and lost luggage insurance, among others.
So what's not to like? There is a $95 annual fee on the card, but the generous points rewards offered through an account more than make up for that. Good to excellent credit is also required to be eligible for an account, so this is not the card for anyone just building their credit history, or for anyone who has had credit rating issues in the past.
If you travel a lot, however, and you aren't loyal to any one airline, while appreciating the opportunity to stay in a variety of places once you arrive at your destination, the Chase Sapphire Preferred is without a doubt the best airline miles credit card for general use.
Best Airline Miles Credit Cards, Business Travel: United Business Card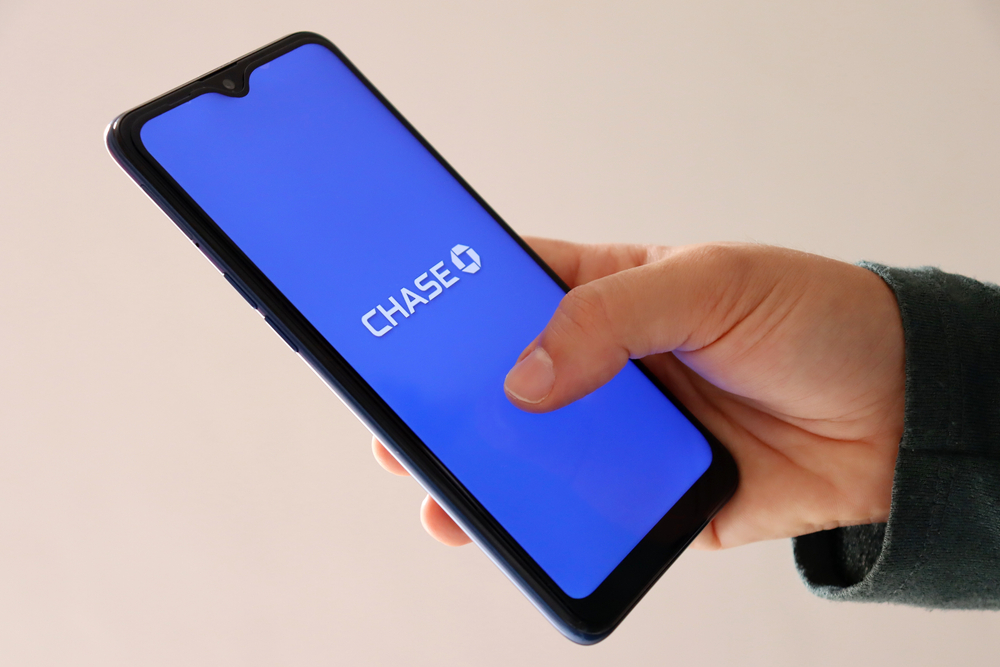 If you travel a lot for business, why not earn some rewards while you're at it? That's where the United Business Card comes in. Putting the United Business Card at the top of our ranking for the best miles cards for business travel are perks like 2X miles earned for every $1 spent with United airlines.
That also goes for restaurants, eligible delivery services, gas stations, office supply stores, and even on the business commute or transit fees once a business traveler arrives at their destination. Car rental and trip cancellation/interruption service are also offered.
Following that, there's 1X with additional miles earned for each dollar spent on all other purchases. And simply by signing up for the United Business Card, you'll earn 150K bonus miles, and 75K miles after spending $5K in the first three months.
And that's not all. Spend $20K in the first six months after opening the account and United tacks on another 75K points. That's a lot of points!
But it doesn't end there. 5K mile "Better Together" bonuses come at each one-year anniversary for anyone carrying both a United Business Card and a personal United credit card.
And if all that wasn't sweet enough, there's a $100 United travel credit after booking seven United Flights at a value of $100 or more.
The United Business Card is an even better choice for businesses with employees. That's because employee cards are issued at no additional cost, earning even more miles on any purchases made on those accounts!
Like to DoorDash lunch for your team? There's a limited-time deal offered through the United Business Card, reducing delivery fees to $0 as well as service fees on eligible orders over $12 to anyone with a DashPass account, DoorDash's membership service.
And finally, United Business cardholders enjoy one free checked bag, two one-time United Club passes annually, and priority boarding privileges.
What's not to like? The $99 annual is a bit higher than average and good to excellent credit is required. It is also limited to travel on United airlines, so make sure United services your local airport.
But even if United isn't your carrier of choice, with all the incentives offered through the United Business Card, your business will likely want to make the switch.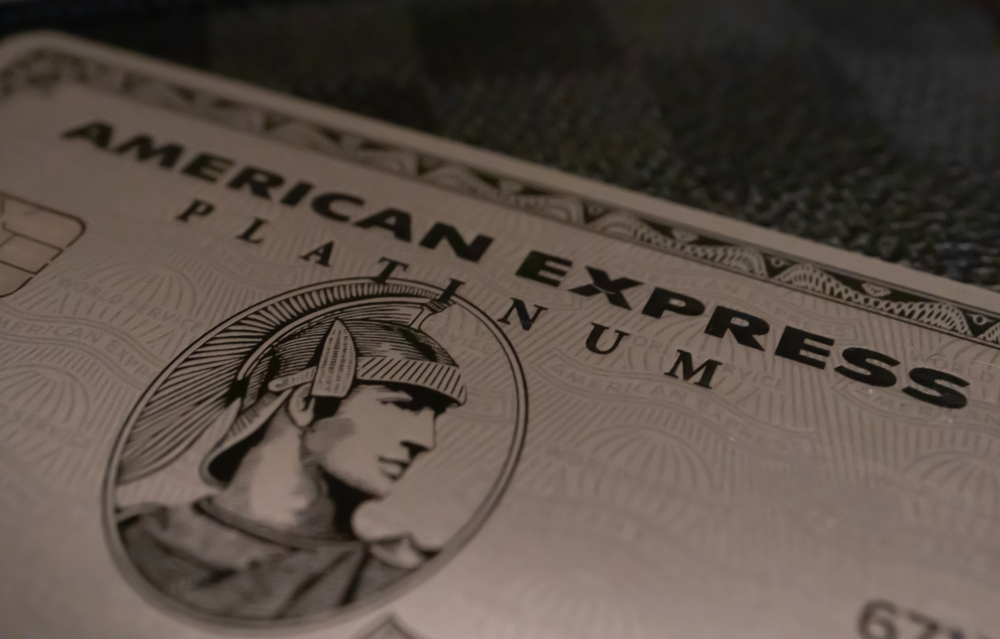 No matter why you travel, or where your destination happens to be, you'll need food and a place to sleep once you arrive. That's why we chose the Delta SkyMiles credit card as the best miles card for lodging and dining.
Leading off the long list of benefits is an incredible 10X points earned on eligible purchases at restaurants all over the world, and when you Shop Small in the U.S. That's after $25K is spent on the card in the first six months of membership.
Following that, cardholders earn 5X Membership Rewards Points for up to $500K in flights booked directly with an airline or through American Express Travel. And there's an additional 5X earned on Membership Rewards Points earned when hotels are booked with American Express Travel.
A Platinum Card account with American Express also opens access to more than $1,400 in a variety of annual statement credits, access to Centurion Lounges, and access to a premium concierge service.
As far as statement credits, AMEX Platinum cardholders $200 in hotel credits when they book lodging with Fine Hotels + Resorts or The Hotel Collection bookings and pay with the AMEX card.
With enrollment, there's also $20 in statement credits each month on digital entertainment credit for services like The New York Times, and Audible, among many others, with the potential for $240 in statement credits annually.
Following that, there's $200 in airline fee credits per year, $200 in Uber Cash available to Basic Card Members only, with $300 in Equinox Credit with enrollment, and $179 in CLEAR Credit with membership.
Brace yourself, though, because even though the card is full of potential benefits for travelers, the annual membership is steep, at $695 a year, and good to excellent credit is required to be eligible for an account.
What this means is the Platinum Card from AMEX is not for the occasional traveler. But the serious wanderer, digital nomad, or anyone who lives their life on the road for work will find that all combined, the card is simply for best airline miles card for lodging and dining, plus a whole lot more.
Now that you know the three best airline miles credit cards, what else do you need to know to make the most of your new account? Still have some questions about points, airline, miles and rewards? We'll straighten that out in our next section.
What is the Difference Between Points and Miles?
Points, miles, rewards, and statement credits. In the world of credit cards, there are a lot of incentives offered these days to get consumers to choose, and most importantly, spend money on their credit cards.
But what exactly is the difference between points and miles, and which one is better? Here's what you need to know:
Credit Card Points and Miles: What They Are and How to Use Them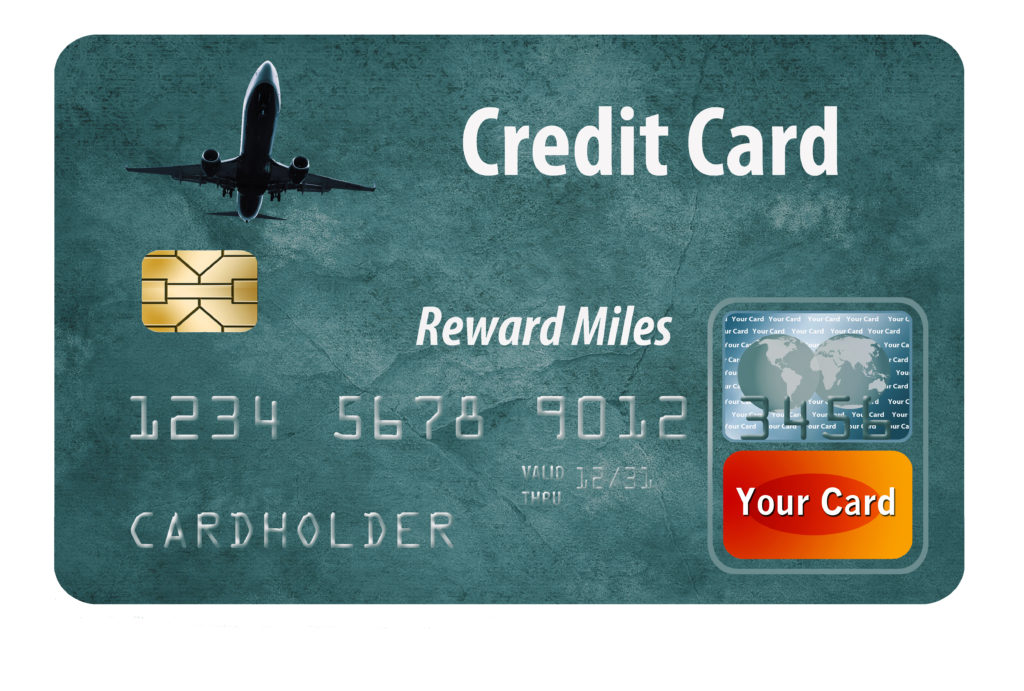 Put simply, points and miles are both perks offered by credit card companies and sometimes participating retailers, restaurants, airlines, and hotel chains to persuade a consumer to not only open a credit card account but to use that credit card on specific types of purchases.
It's a spend-a-little-earn-a-little relationship benefitting all parties involved. Where the difference comes in is when, where, and how those points and miles can be redeemed.
Points are rewards offered through a credit card that can be redeemed at places like restaurants and hotels.
Miles earned, on the other hand, can only be redeemed with a participating airline, whether the airline is the issuer of the card, or just partnering with the credit card company.
And finally, cashback rewards typically take the form of statement credits earned by spending in specific categories. Oftentimes, those categories rotate and it is the responsibility of the consumer to select which spending category is most relevant to their spending habits.
Other times, though, cashback reward categories remain constant. For this reason, it's important for a traveler — either for business or pleasure — to consider which categories are most useful to them.
So which kind of give-back is best for a frequent traveler: points, or miles?
Each one has its own set of pros and cons. We'll take a look at those now:
Credit Card Points: Pros and Cons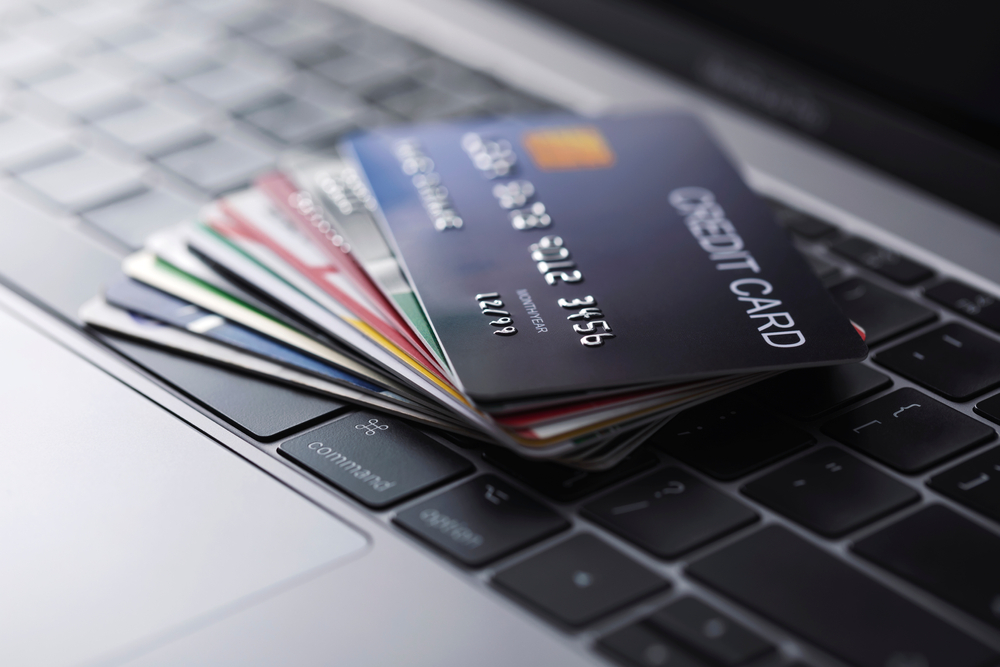 Pros:
They're more flexibility in terms of how they can be redeemed as far as airlines, restaurants, or other participating providers of goods and services.
They're often transferable to a travel partner or to a different airline, should there be an issue with blackout dates, for example.
They can sometimes be redeemed as a statement credit. This way, you can book your travel however you'd like, and use that statement credit to pay for it!
Cons:
The travel benefits are otherwise limited. Using a card that offers points rather than miles means you could miss out on other perks like free checked bags, which, depending on the airline, can cost as much as $140 round trip!
Airline Miles: Pros and Cons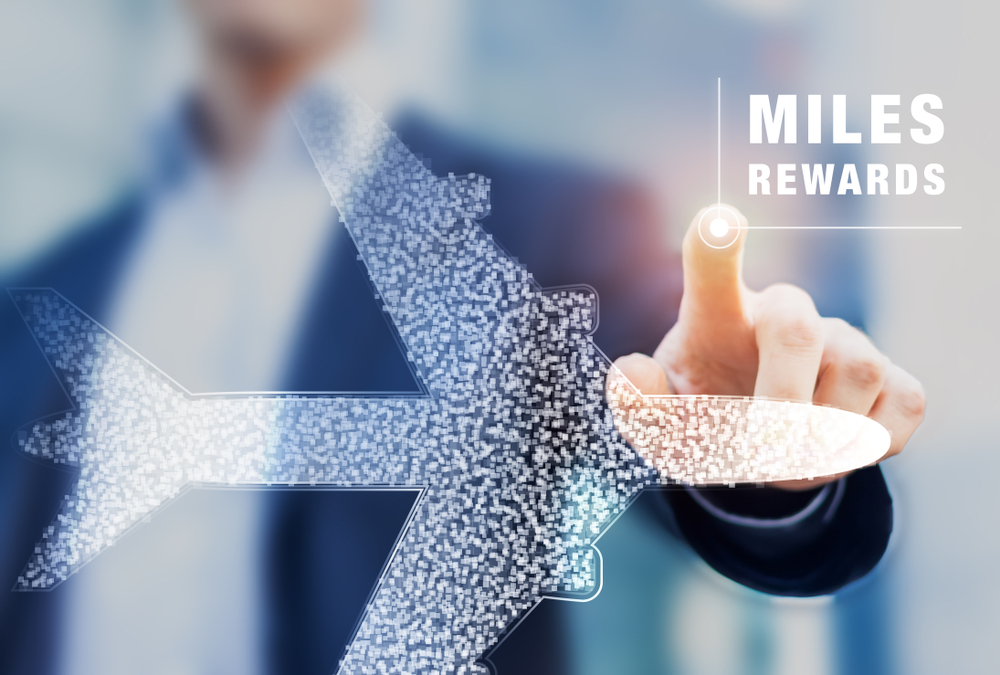 Pros:
There are often two ways to earn miles: Booking travel with a specific airline, or by other kinds of spending on the credit card that can then be redeemed to pay for airfare. Miles also have other perks and benefits, such as lounge access, free upgrades, preferred boarding, and in-flight discounts, among many others.
Cons:
They're inflexible and can sometimes lose value. When it comes to redeeming miles, your options can be a little limited. Miles can most often only be redeemed with a specific airline, or through airline partners.
It's also possible an airline could revamp their miles rewards system, changing the value of the miles you've worked so hard to earn, when those miles can be redeemed through blackout dates, or how and what those miles can be redeemed on.
Best Airline Miles Credit Cards: Final Boarding
Using an airline miles credit card is a great way to earn bonuses and even airline credit to pay for travel. In addition to discount airfare, airline miles credit cards also offer free checked bags, free upgrades, and priority boarding.
Some airline miles credit cards are offered by a specific airline, while some major credit card companies partner with a single airline or group of airlines — we present both kinds of cards in this article.
Which one is better depends a lot on how you like to travel, and whether or not the airline in question services your local airport. Airline miles credit cards that aren't tied to just one airline, do tend to offer the most flexibility, though, along with a host of other perks and incentives.
After thorough research and careful consideration, here are the three best airline miles credit cards, in the following categories:
Whether for business or leisure, the careful use of an airline travel credit card can save money on airfare, as well as hotels, dining, and other perks like free baggage checks and priority boarding.
Never take on debt that can't be paid back quickly. But the fact of the matter is — along with luggage and a guide book — an airline miles credit card is a must-have for any frequent traveler.