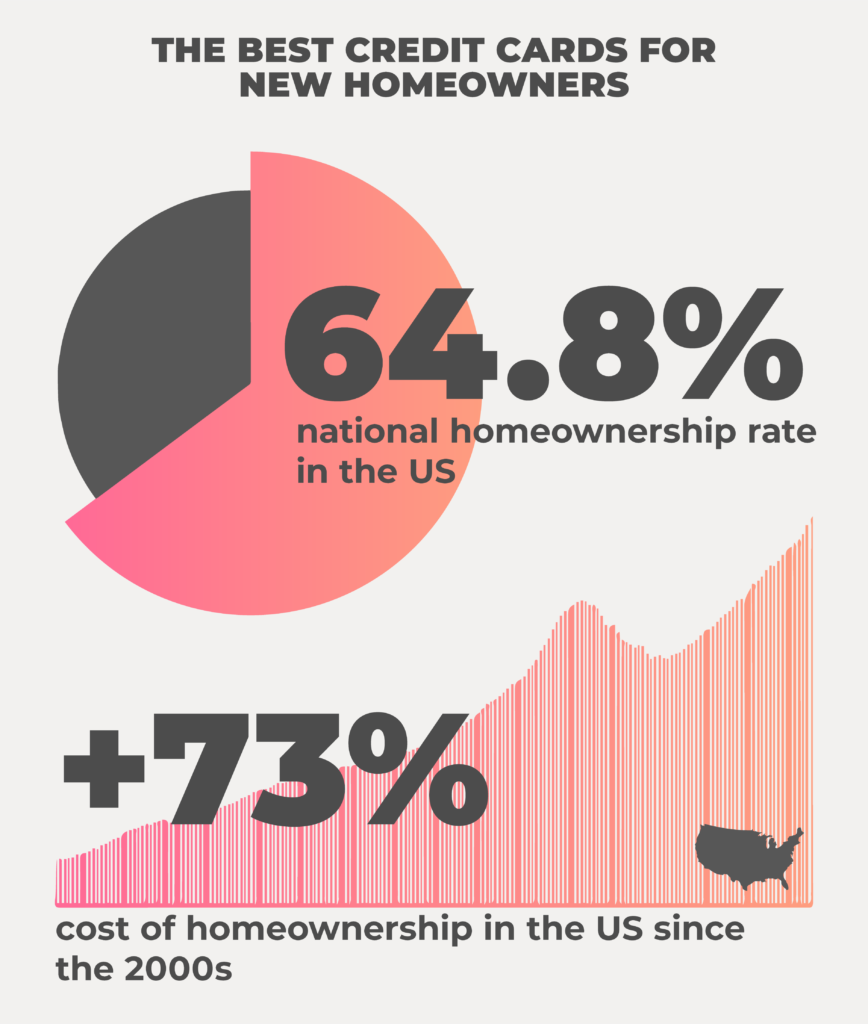 Congratulations! You're a new homeowner. But with the cost of homeownership up around 73% over the past few decades, the expense of purchasing a house has likely left you feeling a little strapped. That's especially true because once you've purchased your property, the expenses don't stop there.
The average monthly cost of owning a home, in fact, is about $800, considering mortgage interest, taxes, maintenance, repairs, and other expenses. Why not let the best credit cards for new homeowners take a little of that burden off your shoulders?
But wait, you might be asking, I just went into debt to buy a house: Do I really want more debt on a credit card?
If you've yet to secure a home loan, the answer to that question is a resounding, "no." You don't want that hard credit check from a credit card application showing up on your credit score!
But if your home app is complete, or if you're already living in your new house, we're here to say the right credit card can be a useful — and financially responsible tool — for a brand-new homeowner, just like you.
In this article, we'll tell you what you need to know about three best credit cards for new homeowners, presenting what we liked, and a few things we thought you should be aware of about each card we reviewed.
The Best Credit Cards for New Homeowners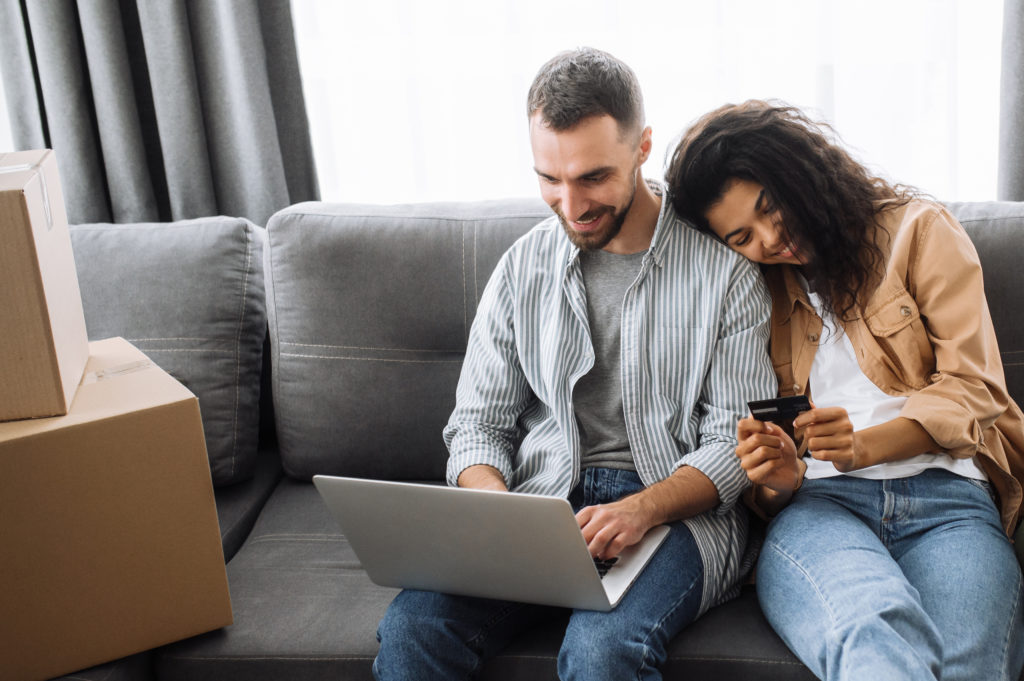 From the best overall, to the best for new furnishings, and the best choice for remodeling, here are the three best credit cards for new homeowners:
Remember: Never put your mortgage payment on a credit card. It's never worth it.
But from 0% APR introductory offers to great rewards on what new homeowners need the most, a complete look at what made these cards the best for new homeowners is coming up in our next section.
The Best Overall Credit Card for New Homeowners: Chase Freedom Unlimited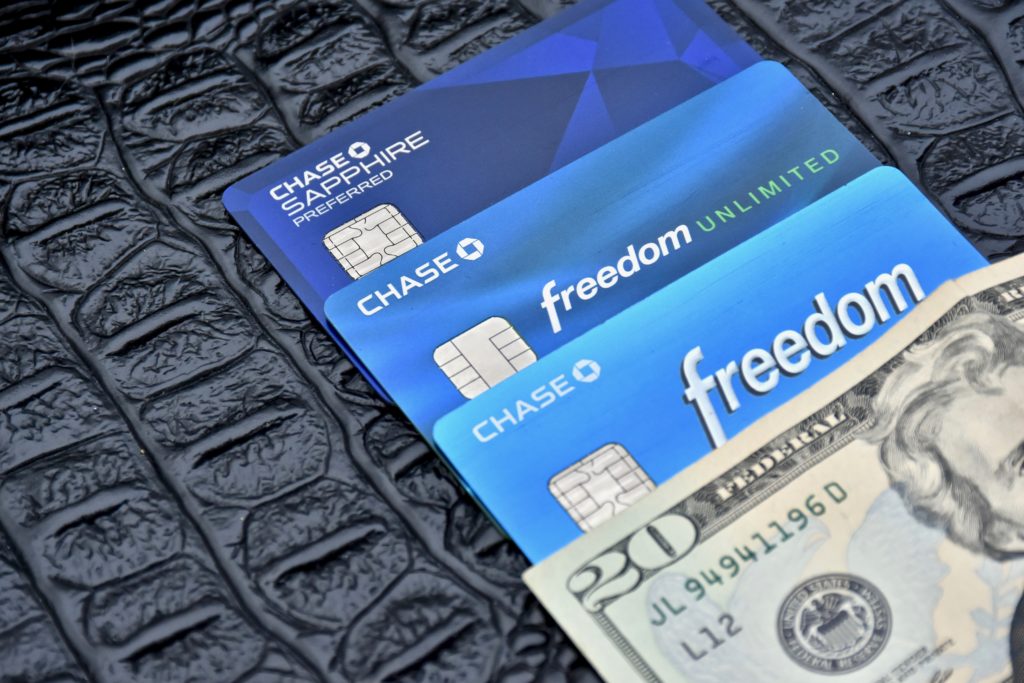 Buying a home is a complicated process, so we put Chase Freedom Unlimited first in our ranking for two very simple reasons: 1.5% cashback on all purchases, and 0% APR for the first 15 months.
From fixer-uppers to just a new couch or new furnishings for the guest room, what this means is the Chase Freedom helps you earn while you spend. The card also offers what amounts to a no-interest loan on house-related expenses for the first year after opening the account.
What's more, cardholders earn a $200 bonus after spending $500 before the card's third monthly birthday. To stock your brand-new pantry, we also like the 5% cashback on most grocery store purchases.
When it's time for a vacation, Chase Freedom Unlimited also offers 5% cashback on all travel expenses arranged through the Ultimate Rewards program, and 3% on dining and drug store purchases. Just two additional reasons to choose this card for your new home improvement project.
But, although there's a lot for a new homeowner to like about the Chase Freedom Unlimited card, there are a few things we think you should be aware of before making your choice.
First of all, Target and Walmart are excluded from the grocery points program, and the variable APR balloons from 14.99% to 23.74% after that introductory period has elapsed. So it's important to plan carefully.
Otherwise, there's no annual fee with the card. And that, coupled with the otherwise generous points program, means the Chase Freedom Unlimited card is without a doubt the best choice for new homeowners to use when updating their fixer upper, or to simply earn cash back rewards on all their new home-related expenses.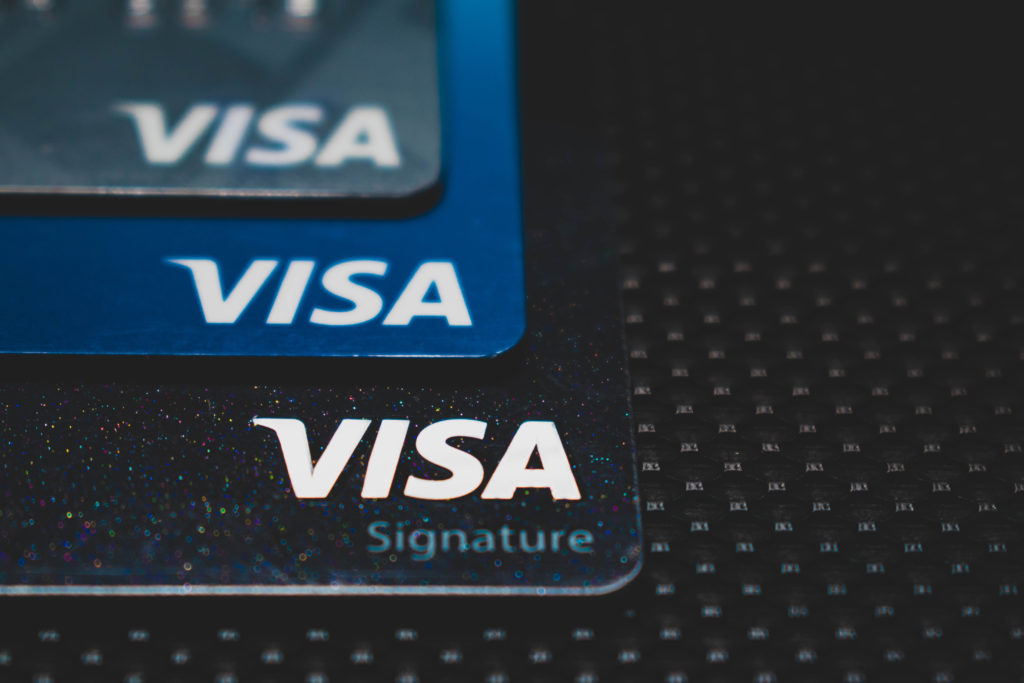 But maybe instead, you bought your new home for additional space, and there is very little to be done as far as remodeling.
In this case, it's likely you need some new furnishings for that extra bedroom, or perhaps an update to the decor in your new family room. For instances like these, we like the U.S. Bank Cash+ Visa Signature Card.
Leading off the list of what we liked about the card are perks like 5% cashback on two categories of your choice.
What makes this particularly useful for new homeowners is that eligible categories include department and furniture stores, both relevant for new-look interiors. But the benefits don't stop there.
Also of interest to a new homeowner is the 5% cashback on home TV, internet, and streaming services.
That means by choosing the right combination of categories, theoretically, you could earn as much as 5% cashback on your new TV or sound system as well as the streaming service of your choice. That's hard to beat.
Additional things we liked about the Cash+ Visa Signature Card include 2% cashback on grocery shopping, gas, and restaurants, as well as 1% cashback on all other eligible purchases.
There's also no annual fee, a one-time $150 bonus after spending $500 within 90 days after opening the account — again, useful for that new home entertainment system and sectional — and even 0% APR on balance transfers for the first 12 months.
Following that, though, the APR on the card does go to a variable 13.99% to 23.99%. There are also some spending caps to be aware of as far as those 5% cashback rewards, and you do need to opt-in to those categories once a quarter.
But otherwise, the Cash+ Visa Signature card is a great way to save on furniture, decor, appliances, or home electronics for your new home.
Best Credit Card for New Homeowners, Home Repair, Remodeling, and Updates: Discover it Cash Back Card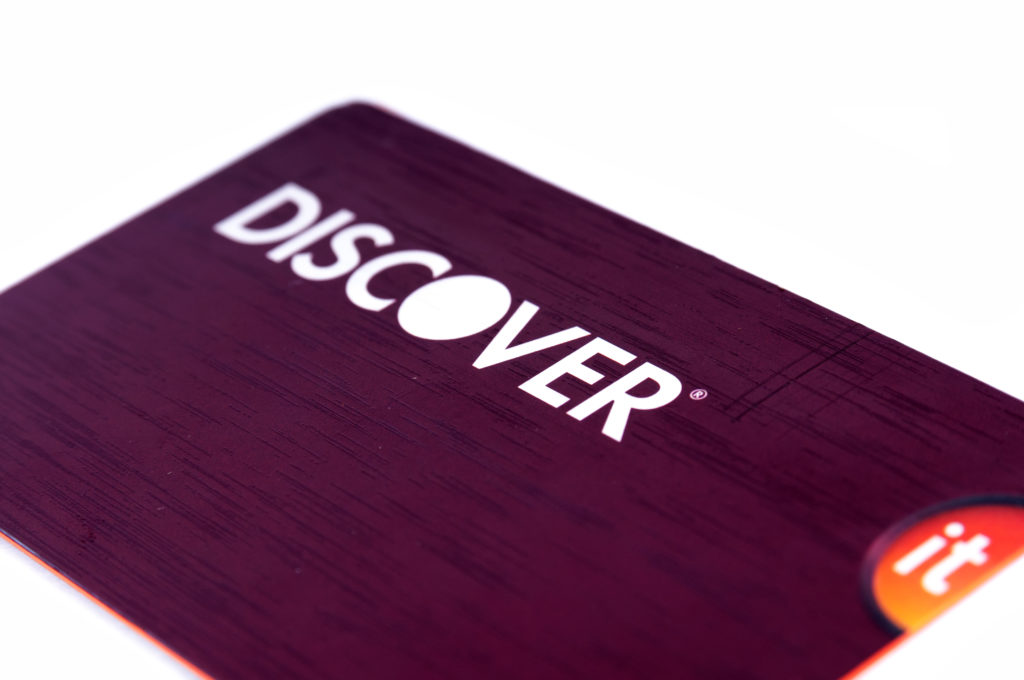 Is your new home a bit of a fixer-upper? Or did you choose it for its potential rather than how the house presents as-is? In this case, you want a card to help you save on all your home repairs and updates after moving in. That card is the Discover it Cash Back Card.
Although you do need to carefully track rotating rewards categories, the Discover it Cash Back Card makes it worth your while. The card offers 5% cashback on home improvement stores and wholesale clubs. That way, you'll save on what you need to get the job done.
Other things that make this Cash Back card the best for your interior updates include no annual fees and Discover's first-year cash back match. Yeah, you read that right: Discover will match you dollar for dollar on all the cash you've earned, but only in the first year.
There are some restrictions to be aware of, and we'll cover those now. Rewards categories do rotate. This means to take advantage of the offer for remodeling-related expenses, you'll have to keep an eye out for when it comes time for department stores and wholesale clubs.
There's also no introductory APR, and at 26.99%, the interest rate on the card is a bit higher than average.
Pay off purchases of $299 or more within six months after making the purchase, though, and using the card is like a no-interest loan. Plan ahead, and the card also offers reduced-APR financing on projects costing at least $2,000 with 84 fixed monthly payments.
But again, that offer must be arranged in advance.
With these three cards, a new homeowner should have everything they need. As can be seen, points and rewards are the primary incentives to use a credit card for new furnishings, whatever upgrade or renovation, and fresh decor for your house.
In our next section, we'll answer a few commonly asked questions about credit card rewards points and how they work.
How Do Credit Card Reward Points Work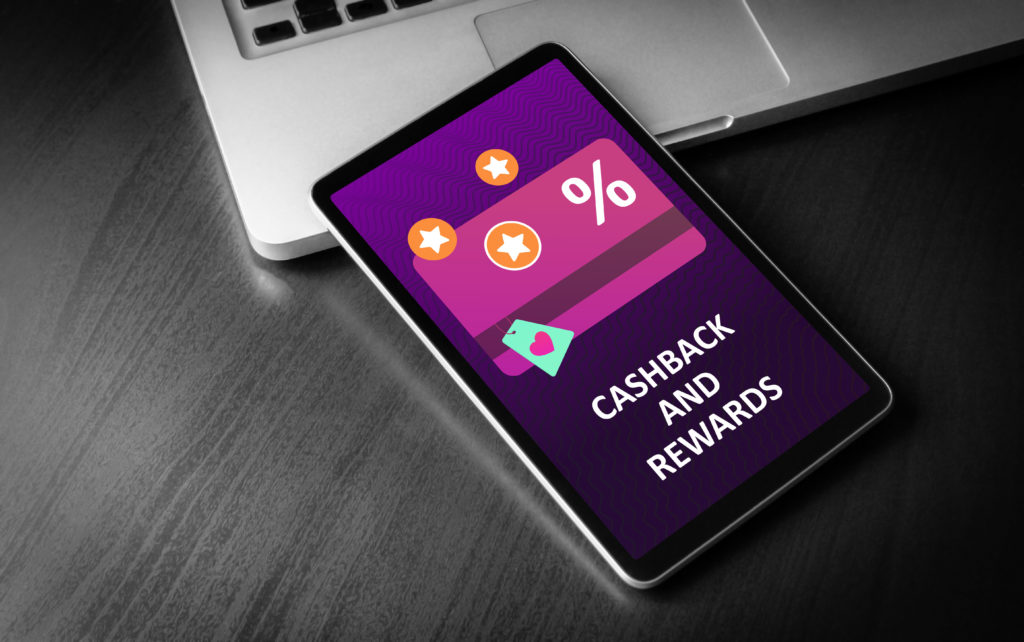 There are in fact a few different kinds of credit card rewards. Rewards are nothing more than incentives offered by a credit card company for consumers to use their card to make certain kinds of purchases.
These rewards programs are typically developed in conjunction with an airline, retailer, or another partner. Understanding what each one is and how they work is an important first step in selecting a credit card for moms, dads applying for credit cards, new furniture, or for any general purpose like food and grocery items.
We'll define the different kinds of credit reward points now:
Types of Credit Card Rewards:
Reward Points. Typically offered in categories like travel and dining, reward points are an agreement between a credit card company and a retailer or service provider to offer bonuses to customers.
These points are most often awarded on a 1:1 basis or $1 in reward points for every $1 spent on a credit card in certain categories. Some rewards programs, however, are more generous, but exclusions and restrictions typically apply.
Miles. A specific type of reward points offered by a credit card company are miles, earned by charging travel-related expenses to the credit card. These programs are also most often 1:1 or sometimes 2:1, meaning for every dollar or two spent with a specific airline or travel partner, consumers earn miles that can then be redeemed on future travel discounts, lodging, or even sometimes dining.
Cash Back. One of the most common types of reward points programs offered by a credit card company is cash back, usually on a 1:1 basis. Sometimes, though, cash back comes in as much as a 5:1 ratio when purchases are made on credit cards in certain categories.
Those categories often include gas at the pump, but also dining, and sometimes even grocery store purchase. And cashback rewards can most often be redeemed in the form of a statement credit, discounts with online retailers, or sometimes gift cards with specific department stores.
Rewards points programs often rotate, and they have deadlines by which the points must be redeemed. These terms, exclusions, and restrictions should be considered by a consumer before choosing a credit card.
Planning carefully, though, and paying off balances in full, means these rewards programs can be a great way to pad the budget for home renovations or to simply buy new furniture or appliances, earning a little back while you spend, or to simply take a bit off the total purchase amount.
How To Use Reward Points:
Once you've settled on a credit card rewards program that best suits your purposes, how do you ensure you're making the most of the offer? Here are some pointers:
Use the right card for the right reasons. Once you select the card, or maybe multiple cards, with the right rewards program or rewards programs for you, it's important to pay attention to which card you're using for what kind of transaction. And then, to actually remember to use the card. Signing up for a rewards program won't pay off any other way.
Spend enough on the card to reach your goals. And even if you do use the right card at the right time, there are most likely minimum spending amounts that must be met within certain introductory periods. To maximize a 0% APR introductory offer, for example, it's important to spend and pay off your balance within that period, usually from within 12 to 15 months after the account is opened.
Read the fine print. Credit cards reward programs can be used to your advantage, but these programs are not without exclusions and restrictions. Often, rewards offered in specific categories will rotate — for example, rewards at a department or home improvement coming only at certain times of the year.
For these reasons, new homeowners seeking to maximize their credit card spending should not only spend on the credit card but also make sure their spending is targeted when and where they need it most.
As can be seen, credit card rewards programs can be an effective way to finance a home improvement or renovation project, while getting some cashback or rewards points back in the meantime. That's true so long as the balance is paid off on time and in full.
Another potential way to finance a house upgrade is a personal loan. For a new homeowner, which is better, a credit card or a personal loan? We'll explore that question in our next section.
What Is Best: a Credit Card or a Personal Loan?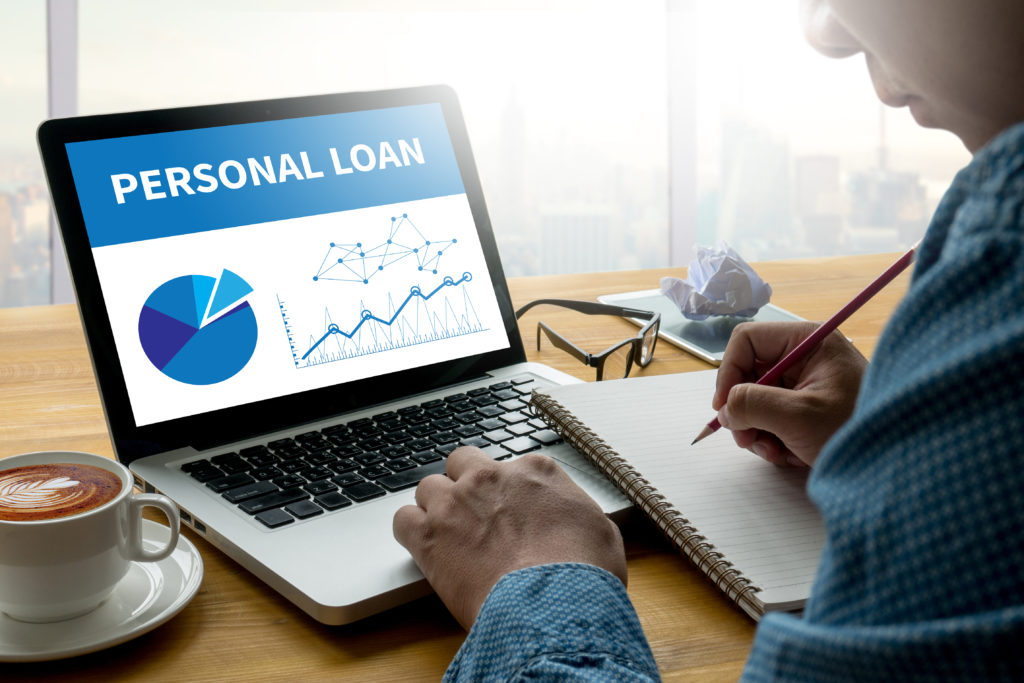 The final decision a new homeowner may need to make is whether or not a personal loan is a better option for their project than a credit card. To help answer this question, we'll now examine the pros and cons of personal loans vs. credit cards:
Personal Loans vs. Credit Cards: Pros and Cons
Chances are, if you've recently purchased a home, the very thought of taking out another loan sounds like the last thing you'd want to do. Nevertheless, here are some things to consider:
Personal loans help you build credit. But if you qualified for a home loan, your credit is likely in pretty good shape already.
Lower rates. Personal loans also offer lower interest rates than a credit card or other kind of financing, sometimes as low as 3%. No rate offered on a personal loan will be as competitive as a 0% APR introductory offer on a credit card, however.
Flexible spending. Personal loans are often available quickly, and for pretty significant amounts. What's more, you can spend the money on whatever you like once you have it, with no rotating rewards programs to track.
Some cons to consider before choosing a personal loan for your home improvement project:
They accrue interest, fees, and penalties. Personal loan interest rates can sometimes be competitive, but other times those rates are as significant as a credit card. Furthermore, personal loans may require an application or processing fee, and if you miss a payment, you may also incur a penalty.
They can damage your credit. Speaking of missed payments, personal lenders report any late or missed payments to credit reporting agencies, just like a credit card company. Like any kind of loan, then, it's important to never borrow what you can't pay back.
It's still debt. Regardless of the pros and cons of personal loans vs. credit cards: debt is still debt, and should only be entered into after careful planning and consideration, and only with a solid plan in place to pay it back.
The Best Credit Cards for New Homeowners: Conclusion
And there you have it, in this article we presented the three best credit cards for new homeowners, in the following categories:
Whether you're fixing up your fixer-upper, or simply furnishing and decorating the extra space you now enjoy in the home of your dreams, the primary incentives for choosing a credit card for your new home improvement project are 0% APR introductory financing periods and targeted rewards programs for the stuff you need to get the job done.
Remember to never accrue debt you can't afford to pay back, and never use a credit card without careful planning. If you do, there are many sensible reasons to choose a credit card from our ranking for your new home improvement needs.