At some point, a teenager will begin counting the days until their freedom arrives by way of a driver's license. Unfortunately, this is likely to come at the same time a teenager may think they are ready and responsible enough to use and manage a credit card, and it's your responsibility as a parent to help them build their credit responsibly.
Parenting is among the most challenging if not rewarding roles and responsibilities one can choose to take on in their life. And while new parents rarely sleep well – be it from an infant who prefers the wee hours of the night or a child who has entered the terrible twos, the reality is that being a parent of a teenager can be just as daunting.
Expensivity's Best Credits Cards for Teenagers to Build Credit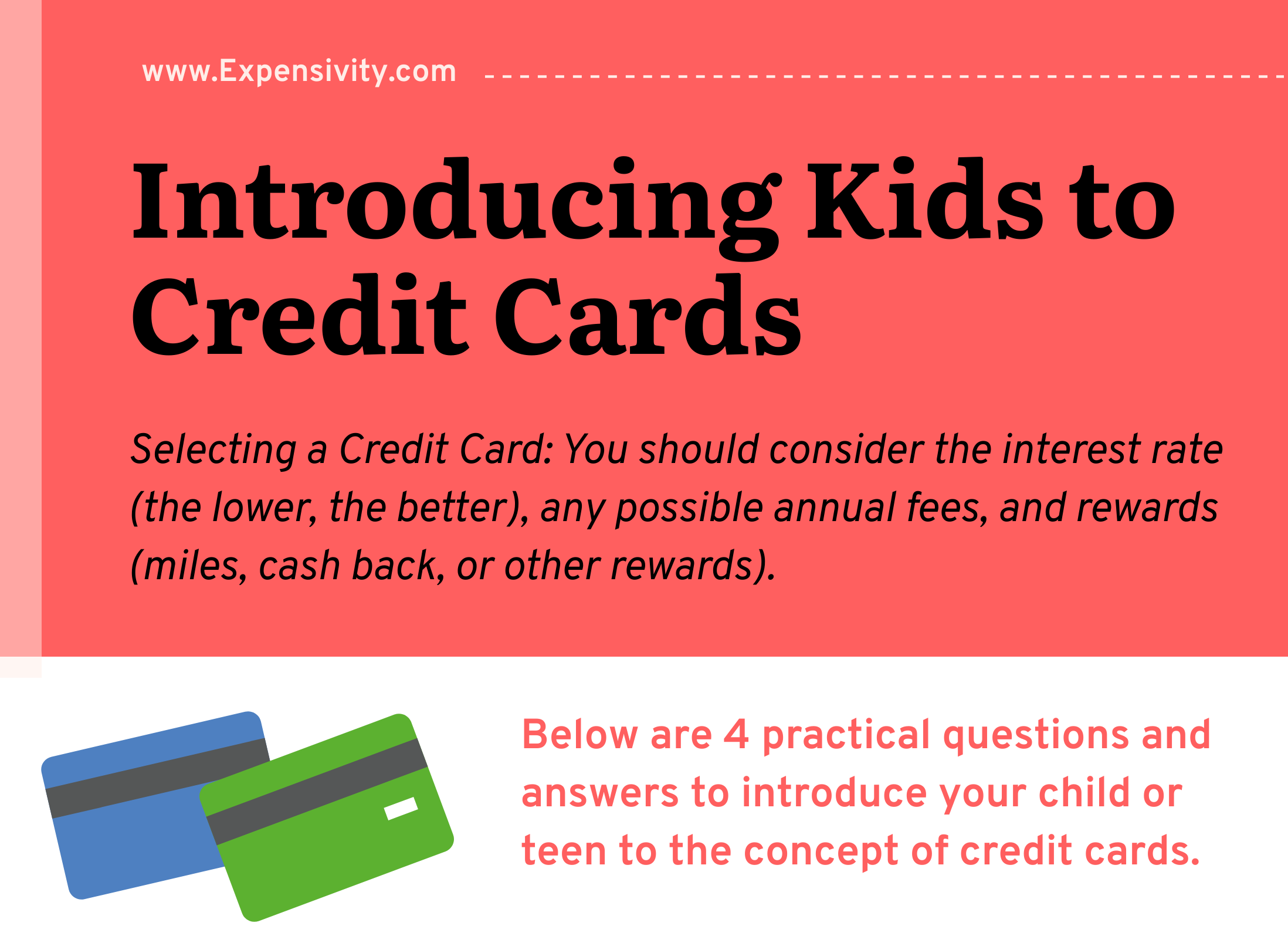 How to Find the Best Credit Cards for Students & Young Adults
Preparing a child for each next stage of life is the primary responsibility of parents, and this should ALWAYS include educating a teenager about the management of finances.
But how does a parent or guardian teach their child how to use one of the best credit cards for young adults – especially if the parent themselves is not a world-class money manager?
Before a parent begins an essential financial dialogue with a teenager (who, by the way, already thinks they know more than you and can teach you a thing or two about life), they must be vigilant and do their homework to find the best credit card for teenager to build credit. It is suggested that parents begin by having the answer to questions like –
First, can minors have credit cards?
Where can you find the best credit cards for students?
Will the best credit cards for teenagers need a parent or guardian's co-signature?
Can minors have credit cards without parental permission?
Which of the best credit card to build credit for students offers the best terms?
What credit card can a minor get that offers some protection against overspending?
Without proper training and guidance, a teenager with a credit card is likely to create a dangerous recipe that spells 'credit ignorance' and may lead to future financial difficulties.
Try to keep the conversation simple and practical. Remember, credit is a financial tool that can be used in many helpful ways and has grown to more than a convenience – in a world that is governed by one's documented creditworthiness through their credit profile/score.
A credit card is a versatile tool that can be used to –
Create financial security for oneself or one's family.
Cross-off a bucket-list item, or
Visit a dream location
Build/buy a house, to name a few.
Credit that is used in a judicious and responsible manner seamlessly creates a solid foundation for a young adult or teenager's financial future. On the other hand, credit that is used irresponsibly can create a challenging financial situation moving forward.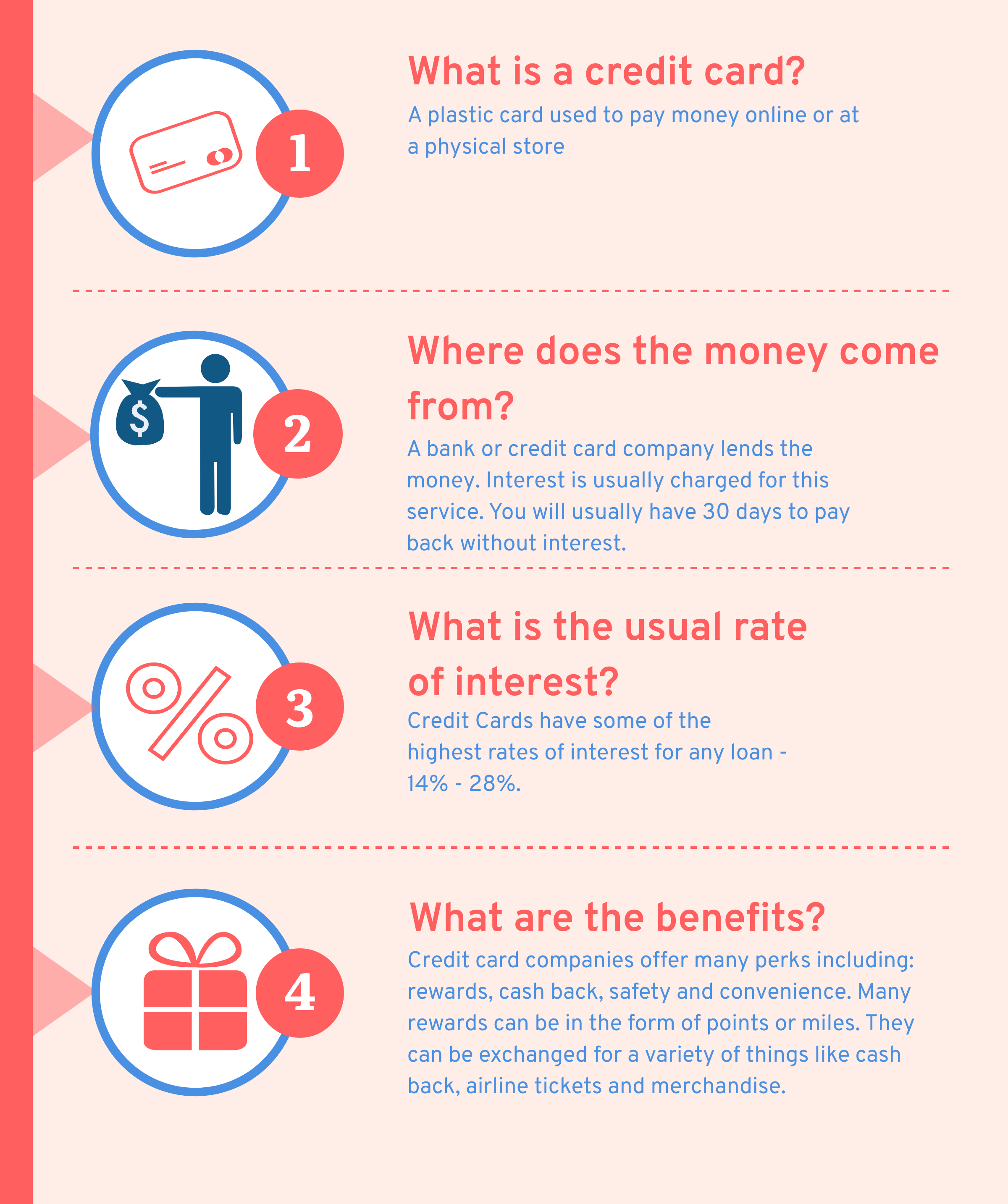 What is the Best Credit Card to Get for a Teenager?
Like everything else in life, credit cards are not a one-size-fits-all kind of thing. Young adults should be taught to make a conscious choice as to which credit card to use (given a choice!!) based on how the credit card's perks & promotional offers match the cardholder's lifestyle, habits, and spending choices.
But don't just consider the perks and rewards, as thought would be imprudent and shortsighted. Be certain to take the time to fully understand the interest rates (the percentages and penalty charges.) in terms of balances that are carried from month to month and penalties for late and non-payments.
1. Capital One Quicksilver Cash Rewards
Among the Best Credit Cards for Young Adults That Charges No Annual Fee
The Quicksilver Cash Rewards card from Capital One is a simple-to-navigate flat-rate credit offering an unlimited 1.5% cash back for each purchase to the account. In addition, the Capital One Quicksilver Cash Rewards is a great choice for teenagers or students as there is never an annual fee or transactional fees made outside the United States. The Capital One Quicksilver Cash Rewards card also provides new customers with a welcome promotional offer equal to $200 if the young adult or teenager using the credit card makes charges of at least $500 on new purchases through the first three months after the account's opening.
The Capital One Quicksilver Cash Rewards card does require good to excellent credit for approval (which translates to an approximate score of 670 through 850) but offers one of the lowest spending requirements to earn the sign-up bonus and a promotional 0% Annual Percentage Rate (APR) for the first 15 months (which becomes a variable rate between 15.49% – 25.49% thereafter).
The Capital One (CapOne) Quicksilver Cash Rewards card is a good fit for students who do not have the time/ability to make the personal commitment to keep track of rotating categories. And, this credit card, like many similar cards, does not have cash back limits. Dissimilar to other competing credit cards, the Quicksilver card's reward cash remains the same despite the way in which the cardholder chooses to redeem its value.
2. Citi® Double Cash Card
Selected as One of the Best Credit Cards for Young Adults in Terms of Cash Back Offers
The Citi® Double Cash Card offers students and new credit users a 2% cash back reward earned as follows – 1% earned at purchase with the 2nd-1% awarded when the purchases are paid. Note, however, the Double Cash card has no limits at all. The Citi® Double Cash Card is also budget-friendly, which fits most teenagers' budgets, with no annual fees and a generous balance transfer option that offers an Annual Percentage Rate (APR) of 0% for 18 months. (Interest Rate thereafter is variable between 13.99% – 23.99%).
The Citi® Double Cash Card offers significant security, fraud, and identity theft protection – with a $0 liability for fraudulent transactions and a guaranteed replacement card within 24 hours, plus emergency cash, if applicable. The Citi® Double Cash Card's simplicity – with no rotating categories to juggle each month or quarter – is an ideal card for young adults. Cardholders can redeem earned rewards by direct deposit, check, or a statement credit. However, the cash back can be converted to ThankYou points as well (with a minimum of $25).
3. Discover it® Student Cash Back
Selected as One of the Best Credit Cards for Students with Rotating Cash Back Categories for Bonuses
The Discover it® Student Cash Back card is a great credit card option for young adults who want to max out the potential cash back earnings – but have shown the knack or ability to manage rotating categories – which is necessary if they are to maximize rewards. The Discover it® Student Cash Back card, as its name suggests, is designed for students and is marketed for new credit card users who have yet to establish a credit history sufficient enough to meet standard underwriting criteria for credit card approvals. However, the Discover it® Student Cash Back card allows for up to 5% cash back on specific categories that rotate each calendar quarter (maxing out at $1,500 and earning 1% thereafter), plus 1% on all other purchases on the Discover it® Student Cash Back credit card. During the first year, Discover matches the credit card holder's cash back dollar-for-dollar – which is a great freebie for any adult – young or old.
The Discover it® Student Cash Back card has no annual fee and even offers new account holders six months of 0% Annual Percentage Rate (APR) and a discounted balance transfer Annual Percentage Rate (APR) of 10.99% for the same one-half year period. Perhaps the most valuable part of the card is that it offers new credit users the opportunity to build credit while learning to manage credit and earning cash back bonuses.
4. Journey Student Rewards from Capital One
Among the Best Credit Cards for Students Studying Abroad That Offers Cash Back
The Capital One's Journey Student Rewards credit card has been developed specifically for students as it is a low-maintenance, starter-type credit card. Capital One's Journey Student Rewards credit card offers cardholding young adults and students a 1% cash back for all purchases – on an unlimited basis. Even better, is that the cardholder is rewarded when (and if) the account is paid on time, as agreed. If this happens, the original 1% cash back earned increases by 25% to become 1.25% of each timely monthly payment. And while there is no annual fee (another budget friendly plus), The Capital One's Journey Student Rewards credit card also offers a sign-up bonus of one year of monthly streaming service credits equivalent to $60 – but note the perk must be utilized within the first 1.5 years of account opening.
For students studying abroad, the Capital One's Journey Student Rewards credit card charges no fees for foreign transactions and provides significant security protections that include fraud liability coverage in which the cardholder has bears zero financial responsibility if the Journey Rewards card is stolen or lost. Plus, parents can be confident that in an emergency, a replacement card will be issued to the student abroad, along with a cash advance, when and if applicable.

Benefits of Building Credit for Kids
Once you have answered the important question – Can a child under 18 have a credit card? – the time to start talking to your children is as early as possible. While you may now know – What is the best credit for my teenager, but can you trust that your child knows how to use the card or credit – conceptually, judiciously?
The reality is that it is ever too early to start teaching children the importance of money management – which includes the establishment of superior credit habits. So even the best starter credit card for a teenager can potentially cause credit damage or overspending if the teenager does not fully understand the essential concepts of the need to save, pay bills on time, and maintain the highest credit score, whenever possible.
The best credit cards for minor to build credit should provide a teenager enough fiscal space to learn to manage their finances before the amount owed has five, six, or even seven digits!
The Bottom-Line
It is vital for young adults and teenagers to begin to establish a quality credit profile as early as possible, which is what the best credit card for a teenager will permit. The best credit cards for 18 years olds (or, of course, older) will provide young adults with the ability to access the best lending and insurance rates and the likelihood of smoother financial experiences throughout their lives.
Consider Adding a Debit Card or Prepaid Card
Children as young as toddlers observe their parents swiping a card to pay for furniture, food and groceries, and clothing Children learn what they live and are likely to understand the connection that the card Mom or Dad slides into the machine performs like money – offered in exchange for products or services.
There are two non-credit financial tools or options that may help build credit for teenagers and young adults.
A prepaid credit card – this is designed with its own guardrails in that the limit of the card maxes out based on the outstanding balance of prepaid funds.
A debit card – this is simply a card that allows instant access to funds existing in a checking or other liquid asset account.
And while a debit card will not build credit – both a prepaid credit card and debit card will help create healthy financial habits that can last a lifetime. Understanding how to use these less complex financial tools are a great beginning as a young adult grows more confident before diving headfirst into the more complicated (and potentially dangerous) credit card usage.
Ways to Build your Teen's Credit
Some of the best credit cards for teenagers begin with the teenager as an authorized user
One of the simplest & safest ways to introduce the use of debit or credit cards to a young adult or student is to give them the privilege of using the convenient payment methods – but to do so with 'training wheels' to protect both them and their parents.
Smart banks recognize this parental dilemma and offer some of the best credit cards for young adults through the process known as the "authorized user" option. These authorized accounts perform as some of the best credit cards for teenagers and young adults because the authorized users effectively inherit the existing credit status – good or bad.
But note, while an authorized account procedure can act as one of the best credit cards for students, it may be tempting for some young adults (and new credit card users) who tend to have limited impulse control. Remember, the account cardholder is on the hook for every charge made to the account, so be sure you have sufficient comfort that your young adult or student has demonstrated enough maturity and self-discipline (in other life areas) before freely giving them this significant responsibility.
Some banks allow for children as young as 13 to become authorized users, although each bank's guidelines will differ. Some lending institutions do not even have an age requirement in terms of authorized users on existing credit card accounts – so this option may be a smart choice for mature younger kids.
But to be safe, confirm with the credit card issuer that the authorized user's account activity will be included in repository reports – which banks do as a regular part of the business model. Because without reporting, the authorized user method would not build the student's credit – the ultimate goal of the entire exercise. And remember that most banks do not have the capacity to limit an authorized user's spending (independent of the account's maximum limit).
Pro Tip – If possible, designate one of the best credit cards for 18 year old (or even younger) to be used only by the young adult – with a safe and manageable credit limit.
When the monthly statement arrives, use this as another teaching tool. Sit with your teenager and introduce them to the basics regarding credit [they will secretly thank you for the rest of their lives]. Teach them –
What is a full or partial payment?
What are the results/consequences for not paying the balance in full each month?
What happens to a credit score when making late payments?
Co-sign or Guarantee your Teenager's Credit Card
For many individuals, the first credit card they open will be a student credit card. These best credit cards for young adults are offered to college students as viable means to help them established credit.  
To increase your teenager's chances of gaining approval for a credit card, a parent or guardian can offer to co-sign for their teenager. Some of these best credit cards for students offer student-centric benefits and rewards.
Related:
Best Credit Cards for Buying Furniture
Best Credit Cards for Buying Groceries