Along with gasoline, seatbelts, and oil, when it comes to automobile ownership, car insurance is an absolute necessity. In all but two of the fifty states, in fact — Virginia and North Carolina — car insurance is a legal requirement! Buying car insurance, though, is a little like a balancing act: You want more than enough to protect you in the event of an accident, but you don't want to pay any more than you have to for your policy.
Still, you may be wondering how much it really is possible to save on car insurance, and really, how much can the difference in monthly premium costs really be? According to recent estimates, the answer to that question is — a lot! Depending on a number of factors, car insurance coverage can cost as little as $133 a month for a driver with good credit and a clean driving record, to as much as $2,800 a year for a driver with poor credit and a bad driving record.
How much you'll pay for a policy also depends on where you live, with Louisiana being the most expensive state in America to buy a policy, and Maine, Ohio, and Idaho is among the most affordable. To help combat these costs, in this article we present five key tips for buying car insurance, including how to lower your car insurance rates, and things you should do when shopping for insurance that can greatly influence how much you'll end up paying for the coverage.
By the time you're finished reading, you'll have the information you need to choose the right car insurance policy for you and your vehicle.
5 Key Tips For Buying Car Insurance
1. Determine How Much Car Insurance Do You Need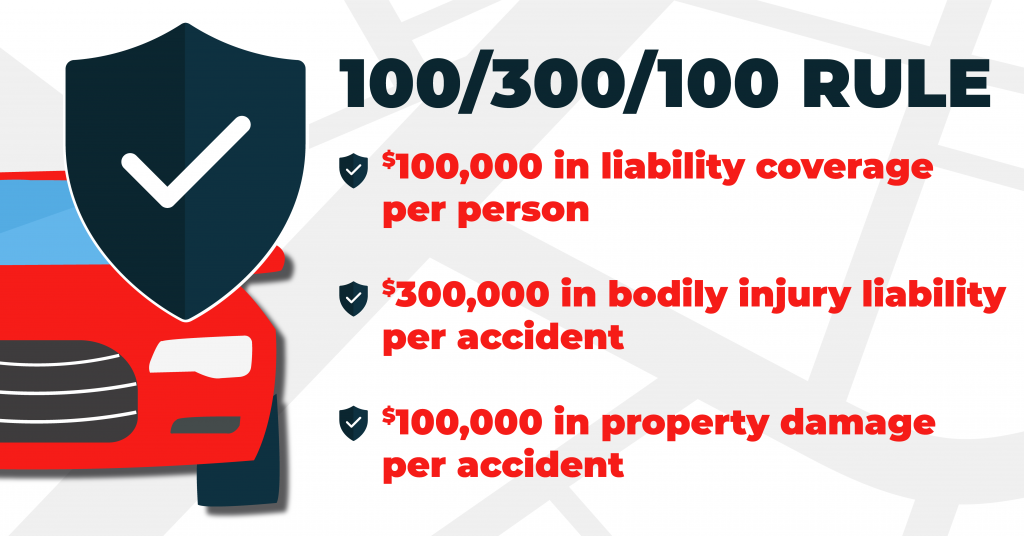 The first tip in our article is to determine how much car insurance you really need. This will vary from state to state. To find out what the minimum requirements are where you live, check with your state's department of transportation, or consult with a local insurance agent.
Otherwise, following the 100/300/100 rule is generally recommended when it comes to liability insurance, which is the absolute bare minimum required in most states as far as car insurance coverage is concerned. Here's how that breaks down:
$100,000 in liability coverage per person
$300,000 in bodily injury liability, per accident
$100,000 in property damage liability, per accident
When it comes to automobile insurance, comprehensive and collision coverage are typically not a legal requirement. Nevertheless, you should consider a comprehensive or collision policy if any of the following applies to you:
You're carrying a car loan and comprehensive and collision are required by the lender.
You wouldn't be able to replace the car or should it end up totaled or if a serious accident happens.
Additional types of car insurance coverage that may be required by a lender — but that are not often required by law — include GAP coverage or a policy that will pay the difference between what you owe on the car and what the car is worth, should the vehicle end up totaled in an accident. Or instead, windshield insurance, since cracked, shattered, or broken windshields are common, but also very expensive to replace.
2. Solicit Quotes from Different Companies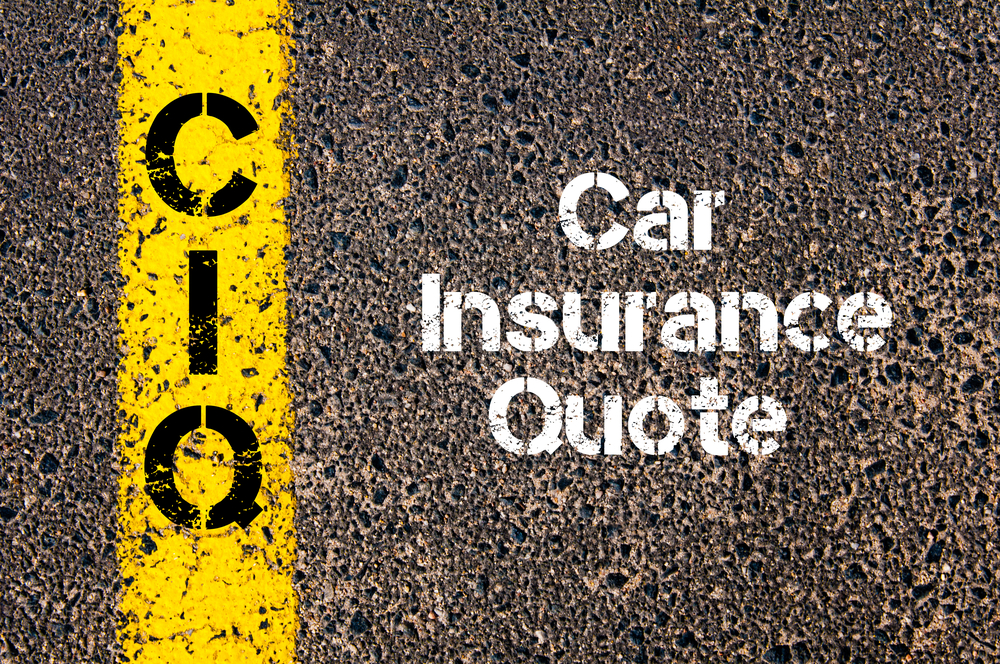 Once you've settled on how much car insurance you need — legally, or otherwise — the next tip for buying car insurance is to compare quotes from different companies, rather than just accepting the first policy offer you receive, from the first company you come across. Before you begin the process of comparing auto insurance quotes, be sure to have the following information easily accessible:
Your driver's license number
Your vehicle registration
Your current car insurance policy (if any)
BONUS TIP: Suspect you may have a few outstanding tickets or unpaid fines on your driving record? Take care of those before inquiring about a car insurance policy for better rates!
These days car insurance quotes can be compared quickly and easily online with a few clicks on the keyboard. Not every company conducts business this way, however, and others may contact you later with a quote after your initial inquiry, either online, over the phone, or in person. This part of the process can be a little time consuming, but trust us when we say, it really can be worth it as far as monthly premium savings are concerned.
3. Vet the Company Carefully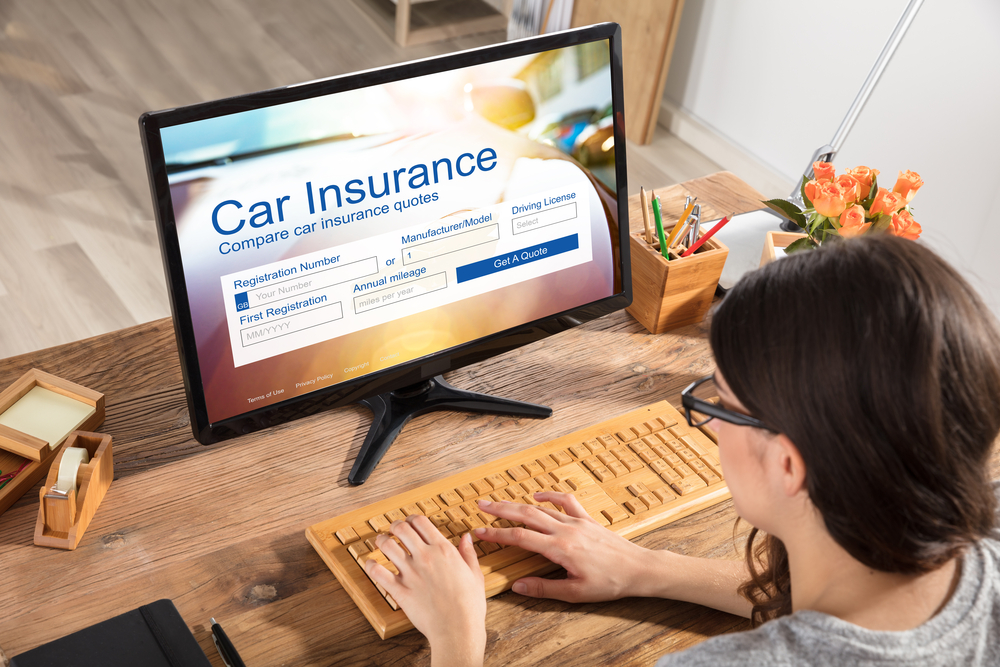 Another important part of the process when buying car insurance is to perform due diligence on the different insurance providers before making your choice. In addition to comparing annual and monthly rates for the same amount of coverage, be sure to find out the following about the car insurance company you choose:
Payment policies, including payment schedule, late fees, and payment plans
Does the company have an 800 number should you need to contact them on the phone for any reason?
Additional sources of information about your car insurance company can come from the following sources:
And two additional important sources of information about your car insurance company include word of mouth from friends and family, or by consulting with a local insurance agent.
4. Review The Policy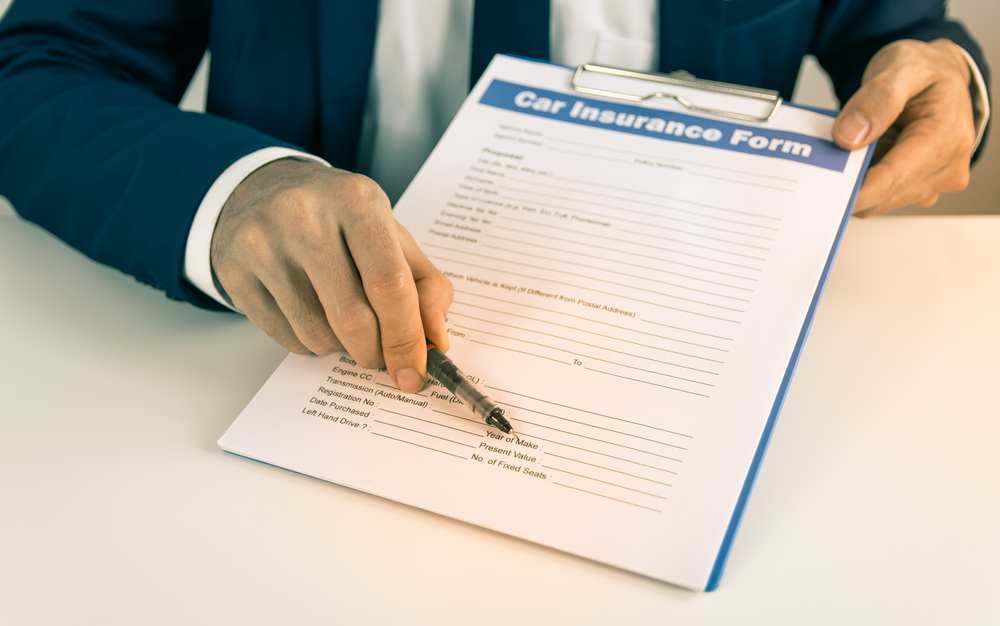 Once you've found an adequate amount of coverage from a company you trust, it's important to read and fully understand the policy before signing on the dotted line. Here's what to look out for:
In the event of body shop repairs, does the policy cover aftermarket parts, new factory, or like kind and quality?
Whether or not the insurance company will pay for brand-new manufacturer parts makes a big difference depending on the make and model of your car, so don't accept a policy without first clarifying this information.
Furthermore, it's important to check that the insurance providers take into consideration all the potential discounts you may be eligible to receive before making their offer:
Car insurance discounts are offered based on age. Younger drivers are typically charged more in car insurance premiums but inquire about potential good grade discounts.
Discounts are also often offered when home and auto insurance policies from the same company are bundled together.
Discounted rates are also sometimes available when consumers enroll in a "pay as you drive" plan, or even if you install an anti-theft device in your vehicle.
BONUS TIP: At this point, it's also important to consider where else you may already have similar coverage on your vehicle, making some parts of your car insurance policy redundant or unnecessary. For example, some credit card companies offer roadside assistance to cardholders. If this is the case in your instance, drop that portion of your car insurance policy and save some cash!
5. Tie Up Loose Ends and Cancel Your Old Policy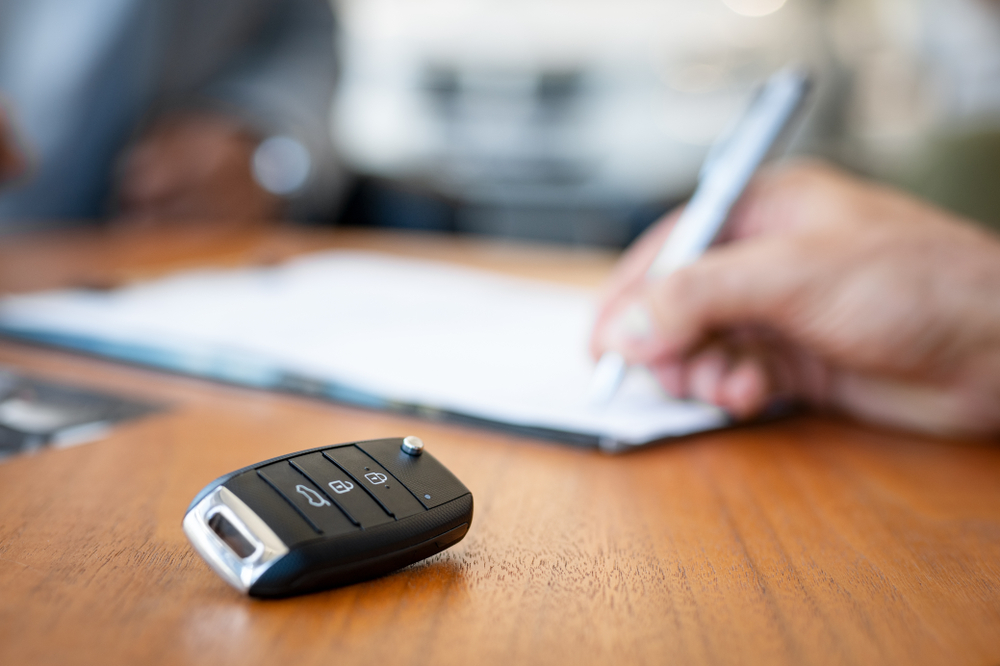 And last but certainly not least, tie up all the loose ends once you've purchased the policy, such as: Are you carrying proof of insurance in your vehicle, and have you canceled your old policy?
It's also important to put a plan in place to pay your premiums on time and in full. When it comes to paying your bill, there may still be some discounts offered by the company. Pay your entire premium all at once, for example, and you may be able to save some money, and discounts may also be offered when consumers sign up for e-bill or online payments.
5 Key Tips For Buying Car Insurance: Conclusion
When it comes to automobile ownership, car insurance is as necessary as regular tuneups and oil changes. There are no two ways about it: In 48 out of the 50 states, carrying some amount of car insurance — liability coverage at a minimum — is required by law!
These days, car insurance can be shopped for, purchased, and even paid for entirely online. For even more personalized service, however, there's likely an insurance agent in your area willing to meet face to face to talk over your specific circumstances. Either way, you'll save some money on your policy without paying for any additional coverage you don't otherwise need.
Otherwise, follow these five key tips for buying car insurance to find adequate coverage at a price you can afford:
1. Determine How Much Car Insurance Do You Need
2. Solicit Quotes from Different Companies
3. Vet the Company Carefully
4. Review The Policy
5. Tie Up Loose Ends and Cancel Your Old Policy
Follow these guidelines, speak with an insurance agent you know and trust, and get the advice of friends and family about what works for them. Then you'll not only find a car insurance policy that complies with all local law but also a policy you can afford and that's adequate to keep you safe while you're out there on the road.