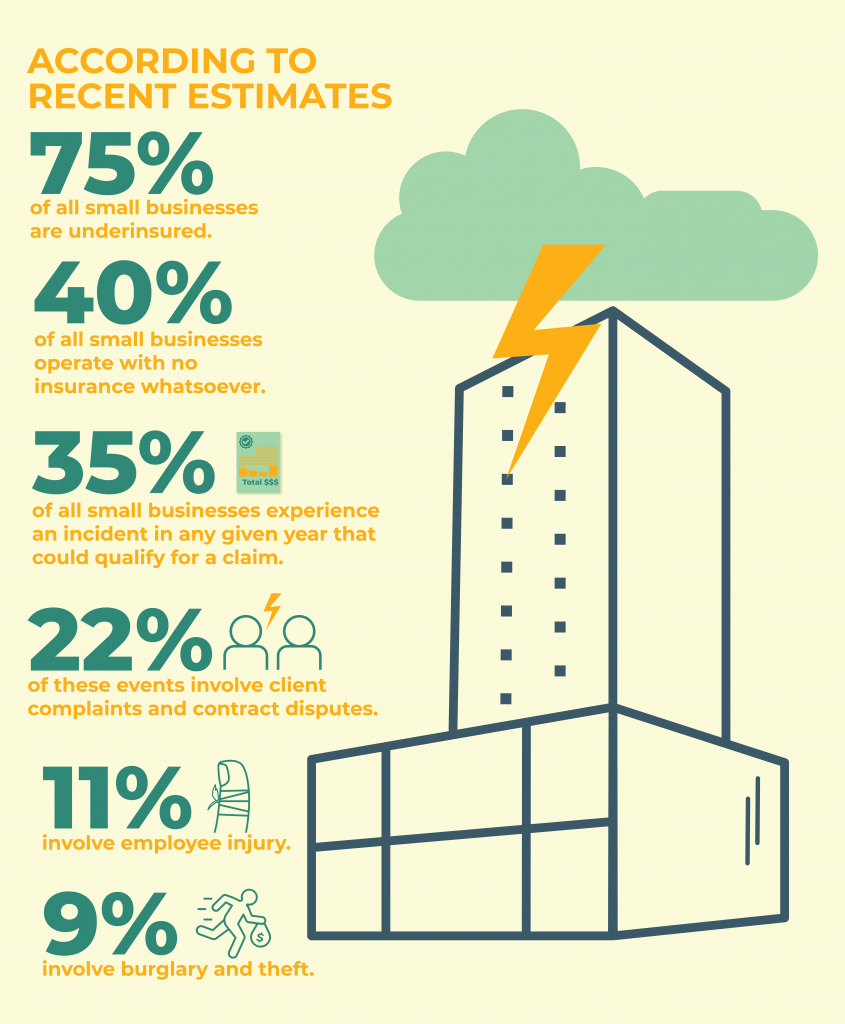 You've poured your heart and soul into your business, why not protect it? The best way to do so is through insurance coverage, but what kind of insurance do small businesses need? For a small business owner, like you, it's hard to know which insurance policies are necessary, and which ones you can do without.
According to recent estimates, 75% of all small businesses are underinsured, and 40% of all small businesses operate with no insurance whatsoever. To put into context the scope of the issue, based on recent surveys, roughly 35% of all small businesses experience an incident in any given year that could qualify for a claim, with about 22% of those events involving client complaints and contract disputes, followed closely by employee injury at nearly 11% and burglary and theft at a bit less than 9%.
In this article, we present the kinds of insurance small businesses need to be successful, to address just these kinds of incidents, and to stay on the right side of the law. There are enough costs associated with small business ownership, don't add one more expense without first making sure it's an absolute necessity.
What Kind of Insurance do Small Businesses Need?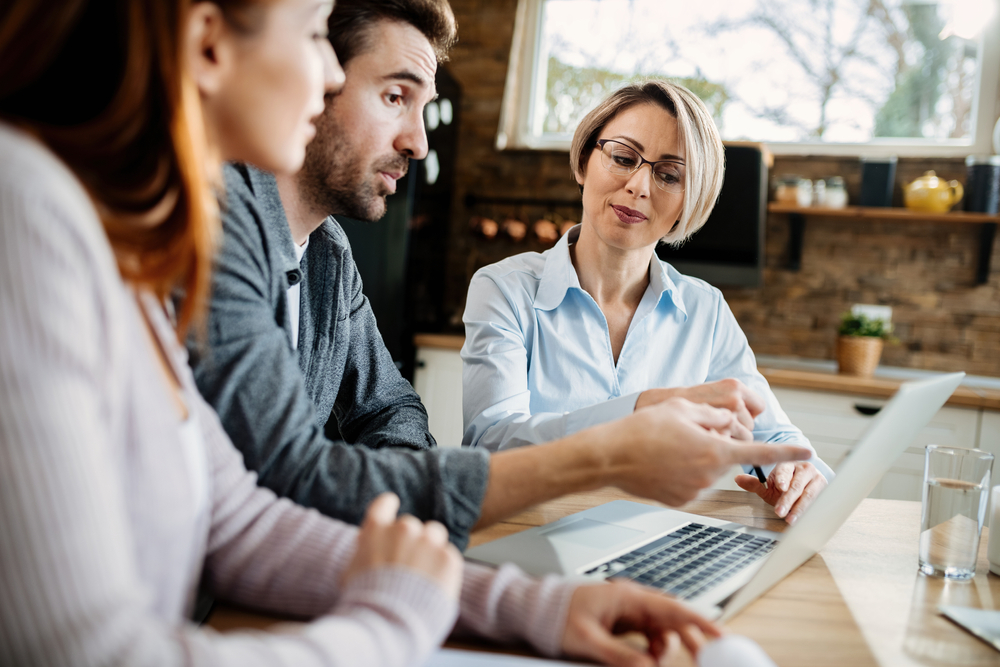 To find out more about any one of these kinds of policies consult with an insurance broker in your area. After reading the following list, however, you'll have some idea what kind of insurance your business needs most.
The first kind of insurance small businesses need is general liability. Sometimes called business liability, this kind of coverage protects against both bodily injury and property damage. What's important to note is that these policies are for instances when your business is responsible for what might have gone wrong, either while performing a service or on your property. The policies also protect against copyright infringement, slander, and libel, making this kind of coverage absolutely necessary for any small business owner.
While general liability protects your business in the instance when something goes wrong while performing a service, or if an accident might happen on the property of the business, commercial property insurance, sometimes called business property insurance, is there if something happens like fire or theft. These types of policies cover replacement of things like desks and chairs, computer systems, inventory, supplies, and even the building itself.
Some form of workers' compensation insurance is required by law in most states, although exactly how much and what kind of coverage varies depending on the area you live in or where your business operates. Regardless of how much or exactly what kind, workers' compensation protects your business should an employee or colleague be injured or become ill because of, or while performing their duties on the job. This might simply mean compensation for lost wages, but also possibly medical bills and physical therapy.
If your business involves driving, then this next kind of business insurance is an absolute necessity. A commercial auto insurance policy is very similar to any other kind of car insurance coverage, except this time, protecting any vehicle used while performing duties associated with your business, from deliveries to home visits.
And no, your own personal car insurance policy or the personal policies of your employees or colleagues won't be sufficient should an accident involving a company vehicle occur, leaving your business on the line for repairs, medical fees, and other possible expenses. If your business doesn't require driving an automobile, then this kind of small business insurance is an expense your business can do without.
In an increasingly-wired world, this next type of insurance has become even more necessary, and not just for Silicon Valley, but also for local coffee shops, or really any business with a website performing transactions or providing any kind of services online. What cyber liability insurance will defray some costs related to data hacking and system security.
Of course, everything about your business should be perfectly executed and without error, but businesses are made of humans and humans make mistakes. Errors and omissions insurance, sometimes called simply an E&O policy, will have your customers and your business's back if any mistakes happen in any service or transaction performed by your company.
In the shipping and receiving industry, are you relying on a combination of marine and land-based transportation services? Or does your company rely on products, parts, or components arriving by both water and land? Don't put your business on the line if issues arise related to shipping, or should supply chain issues arise. This type of coverage protects your products after they leave the premises and are loaded on the back of their trucks, off to their final destination.
And with that, we've covered six of the most common kinds of insurance small businesses need. At this point, you're likely wondering, how much is all this going to cost me? Six different insurance policies will add up to a lot, you're thinking — and you're right.
But one common way to balance the costs of the best small business insurance with the protection these kinds of policies provide is to purchase a BOP, or business owner's policy. We'll explain more about BOP in our next section.
What Coverages Are Included in a BOP?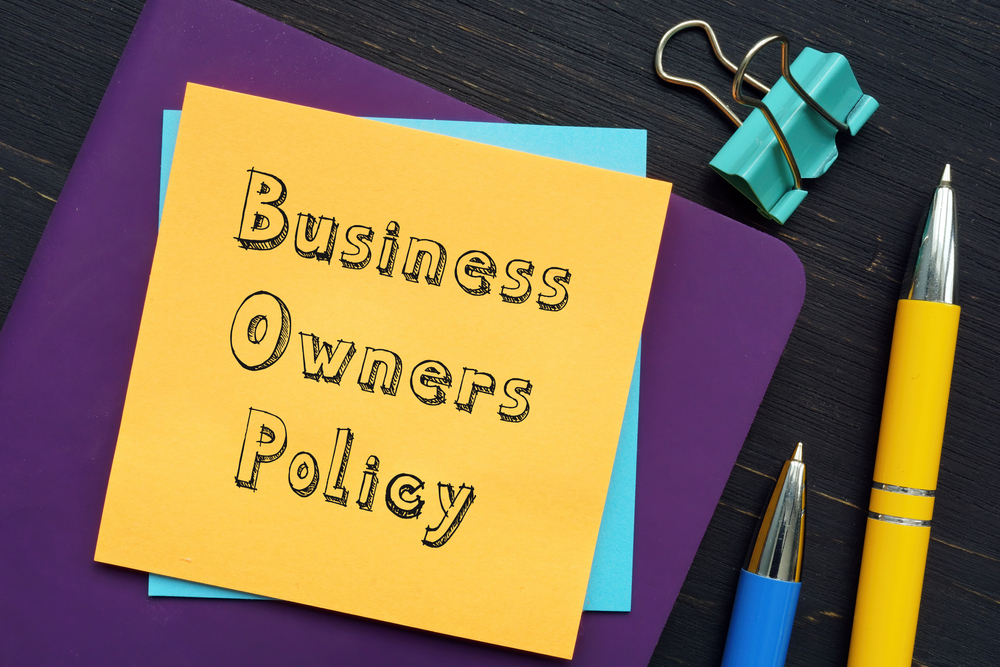 Why pay for each individual policy a small business needs, when you can pay a single price for some of the most common types of coverage that are most useful for small businesses? That is exactly what's available from a Business Owner Policy, often called "BOP."
Here are the advantages of choosing a BOP for all your small business insurance needs:
Choosing a BOP means three of the most useful types of insurance policies are packaged together and sold at a premium. Those policies include:
Property Damage
Peril Insurance (Including break-Ins and fire, vandalism, among others)
Optional additional coverage such as forgery, spoilage, and crime, among others.
Not all businesses qualify for a BOP, however, and a qualified insurance broker, agent, representative, or provider can help you determine if your business might be eligible. What's taken into consideration at this point in the process is the type of business, the location, the size, and even the annual revenue, among other possible factors, and further customizations may even be possible beyond just that, depending on the nature of the enterprise. Most often, retail, restaurants, rental properties, and office-based businesses are all eligible for BOP coverage.
It's also important to note what BOP won't cover, including worker's compensation, health and disability insurance, and professional liability. Those policies will need to be purchased separately. Nevertheless, if eligible, BOP coverage can go a long way toward lowering a small business's monthly insurance premiums, while still providing the coverage they need to be successful.
Now that we've covered a few of the most common types of small business insurance, presenting some idea of what these types of policies protect, we'll discuss in our next section a few things that small business insurance won't cover.
What does small business insurance not cover?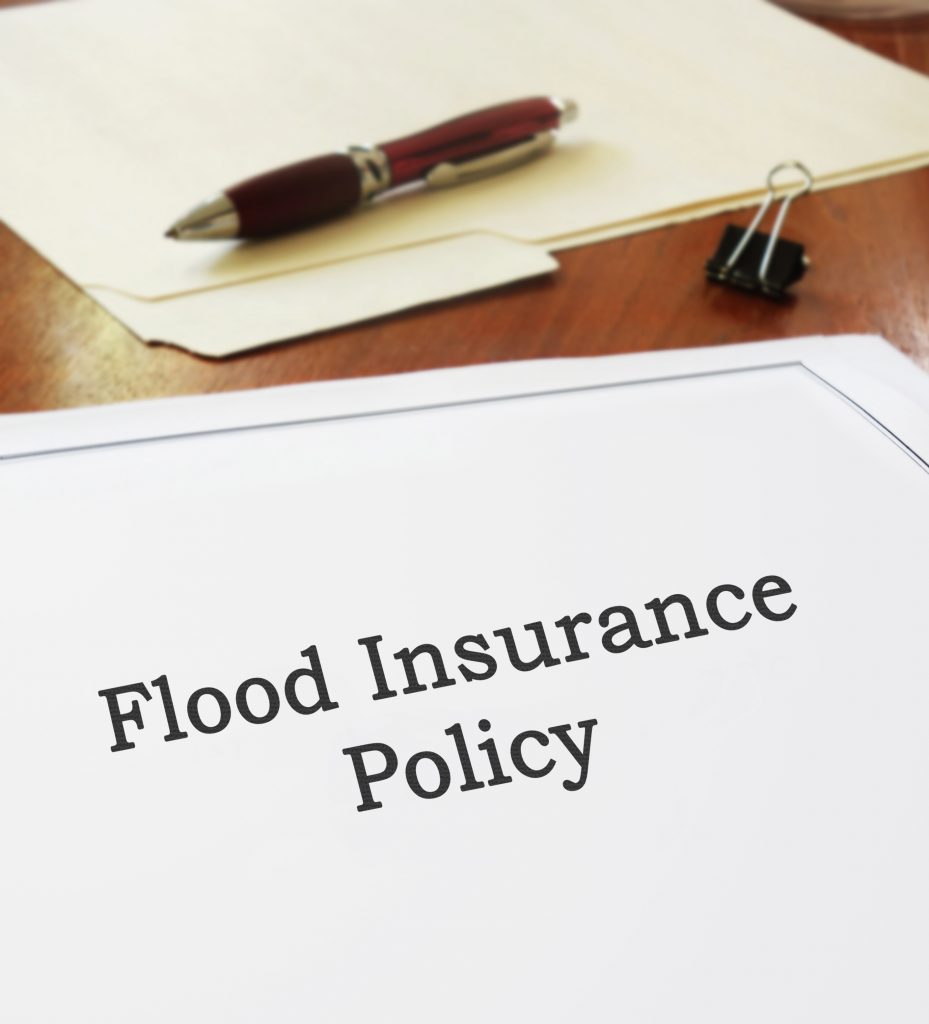 Flooding. A separate flood protection policy is required to protect against flooding, whether due to an act of nature, or by accident or structural malfunction.
Wrongful termination. No amount of insurance will cover a business in violation of relevant employment law. Unless, that is, the business in question is covered by a separate employment practices liability policy.
Intentional fraud. And last, no small business policy protects against intentional acts of fraud or any kind of business practices that break the law, tax related or otherwise.
We'll conclude with one final kind of small business insurance that's far rarer than the other types of policies we've covered so far, but nonetheless, may be useful to you and your business.
Is there insurance for loss of income?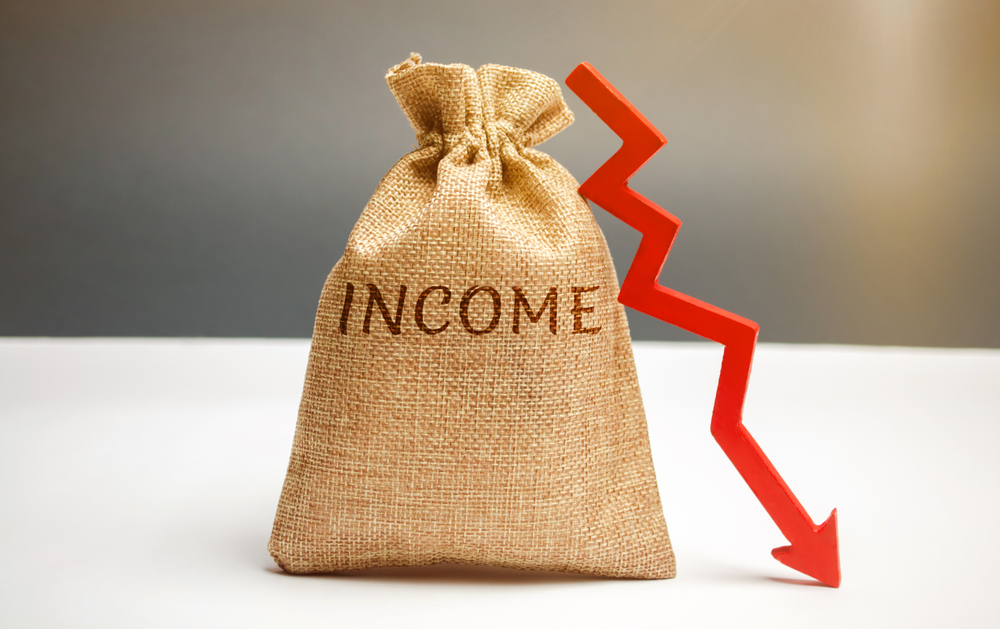 What small business owners worry about most, more than anything, is loss of income. After all, in the event of a fire, a flood, burglary, or vandalism, bills like rent and payroll keep piling up and without the ability to generate income, this could prove to be the death knell for most small enterprises. There is one kind of insurance policy to protect a business in these instances, however, and it's called loss of income, or income interruption insurance. Here's how it works.
When added to a small business insurance policy, loss of income helps businesses continue to pay for the following, among other expenses.
Policies of this sort may also cover relocation and advertising expenses related to an interruption of business income. As well as what's already been mentioned, further protections may be added to loss of income insurance. Here are some examples:
Civil authority coverage. If you live in an area prone to natural disasters such as flooding, hurricanes or wildfires, civil authority coverage replaces lost income if your business is forced to close or evacuate.
Utility service coverage. If for whatever reason your business is interrupted by a loss in electricity, water, or by some other kind of crucial utility, this coverage reimburses your business until those utilities are back up and running.
And finally, extra expense coverage helps businesses that might not be able to shut down in the event of an emergency, such as nursing homes and emergency veterinary services, while dependent property coverage helps cover losses related to interruption in the supply chain, for a crucial supplier, or in some other instances when another business upon which your income relies cannot operate.
What Kind of Insurance do Small Businesses Need? Conclusion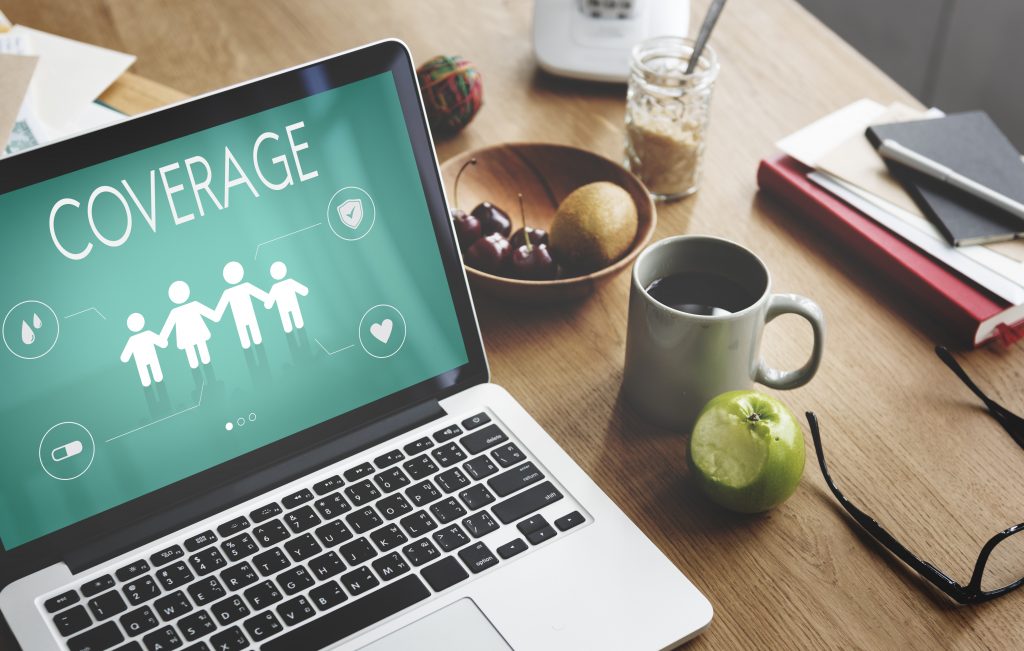 In this guide, we've covered some of the most common types of insurance coverage small businesses need to be successful or to recover in the event of a natural disaster, accident, or incident like burglary or vandalism. Some small business owners may wonder whether or not they need small business insurance at all, but since most small businesses fail in their first few years of operation, and you've likely put everything on the line just to start your company, why not protect with one of the best small business insurance policies? We hope this guide helped you get started.