Having bad or poor credit creates many challenges for people, not least of which, when applying for a credit card. What's more, the credit card application itself can negatively impact a credit score. If that's the situation you're in, don't give up.
That's because there are a number of secured cards designed specifically for people with bad to poor credit. This way, through responsible spending and timely monthly payments, they can begin improving their credit score, becoming eligible for a non-secured credit card, or accomplishing any number of other financial objectives.
All this means that even though a secured credit card will require a deposit at the time the account is opened, for those with bad or poor credit, they're certainly still worth it.
In this article, we present three of the best credit cards for people with credit score issues. Depending on what your financial objectives and credit history happen to be, any one of these cards will help you establish or reestablish your credit rating for a brighter financial future.
Better yet, you may just be able to work on your credit score, while also earning cashback and other rewards. There's no time like the present to improve your credit rating, so let's get started.
What are the Best Credit Cards for People with Bad or Poor Credit
After thorough research and careful consideration, here are the best-secured credit cards for people with bad or poor credit, presented in the following three categories:
We'll tell you what sets these cards apart from other secured credit cards available on the market in our next section. Still uncertain if a secured credit card is the right choice for you as you begin to establish, or perhaps reestablish your credit rating?
Let's first take a look at the pros and cons associated with these kinds of credit cards.
What's the difference between a secured credit card and a regular credit card?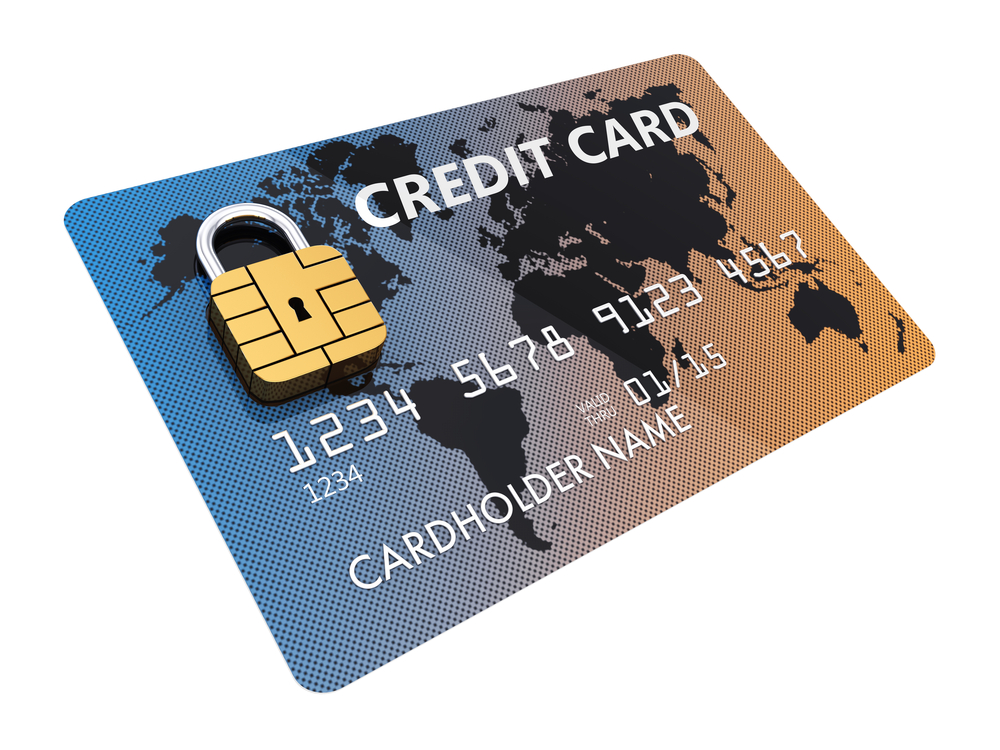 The primary difference between a secured credit card and a regular credit card is that with secured credit cards, a security deposit is required to open the account. That deposit is refundable, so you'll get it back once the balance is paid off and the account is closed.
How much you'll need for a secured credit typically ranges between $200 and $300, and rebuilding or establishing your credit with a secured credit card can happen as fast as one month. Results can vary greatly depending on your financial situation and your goals.
When it comes to rebuilding or repairing a credit rating, what's most important is to never spend more than you can afford, and to have a solid plan in place to pay back the debt.
What Credit Score is Too Low To Get a Credit Card?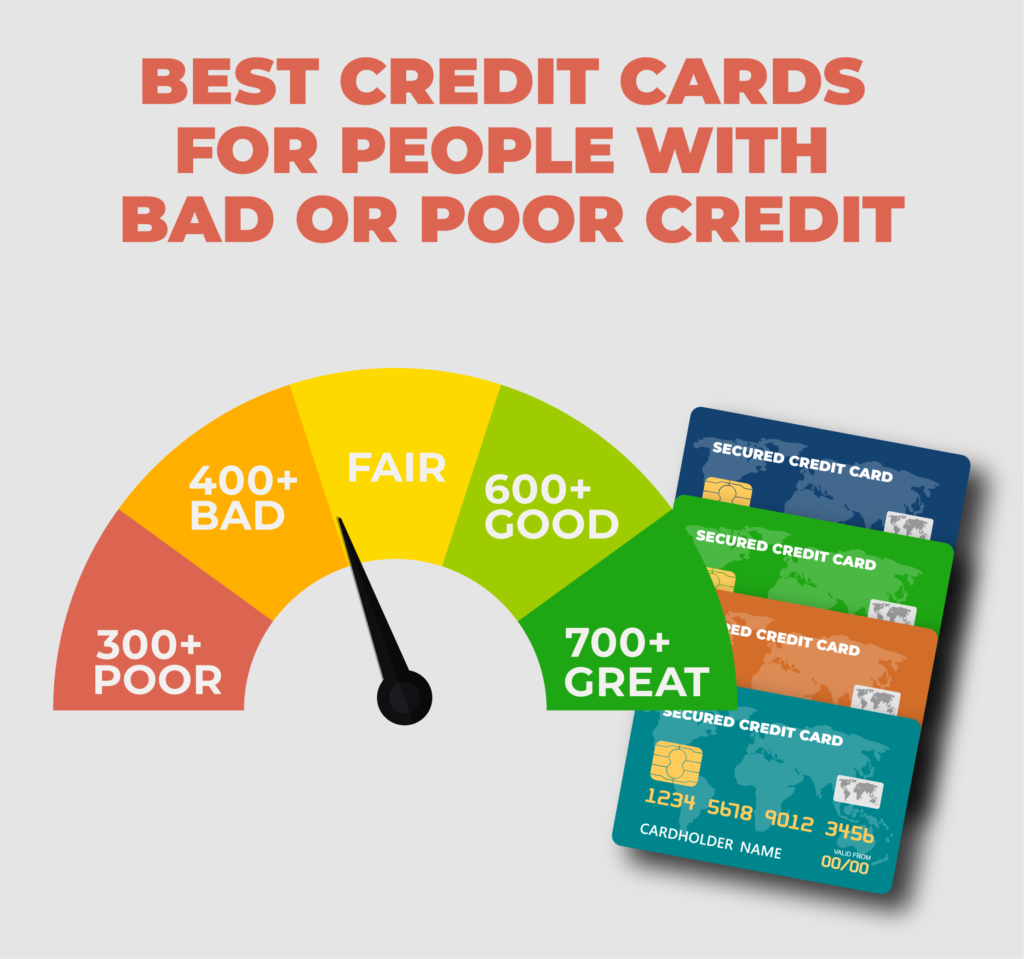 What credit score is good enough for an unsecured and what credit rating is too low to get a credit card? If you're still building credit or working on repairing your credit score, you may not even know your credit rating. Once you apply for a credit check, here's what you need to know about the results, and the type of credit card you may be eligible for:
Can you get a credit card with a 580 credit score? Unfortunately, a 580 credit score is typically considered an unfavorable credit rating. In this case, the only options for a credit card will be a secured credit card, like the three cards we review in this article.
How bad is a 580 credit score? The lowest possible credit rating is 300, and the highest is 850. A FICO Score between 580 and 669 is considered fair, but below average. For this reason, consumers with a credit score in this range will have a difficult time getting an unsecured credit card.
If you're looking to get a loan or a credit card with a 420 crest score, you've fallen into the range of a bad credit rating.
Remember, 300 is the absolute bottom, with a 420 your options will most definitely be limited to a secured credit card until you can build or repair your credit rating — the minimum credit score for a credit card is typically between 700 and 750, or the "good range," with credit scores from between 670 and 739 also falling into this category.
If you're struggling with — or simply struggling to build — your credit rating, here are some ways to build your credit fast:
Pay your bills on time, and make extra payments whenever possible.
Ask for a higher credit limit — this can go a long way toward improving your credit utilization ratio, or CUR. That's the amount of credit available to a consumer versus the amount that they owe, a crucial part of anyone's credit rating.
Apply for a credit report and dispute anything fraudulent or incorrect. Even if you don't have much credit history, you may still find errors, or things in your credit history that simply aren't up-to-date.
But one of the best ways to go about building or repairing your credit is to apply for a secured credit card. Be careful how much you charge, and be sure to pay on time and in full whenever possible, and you'll be well on your way to an improved credit rating, and a better credit card with rewards and cashback opportunities.
Our picks for the best credit card for people with bad or no credit are coming up in our next section.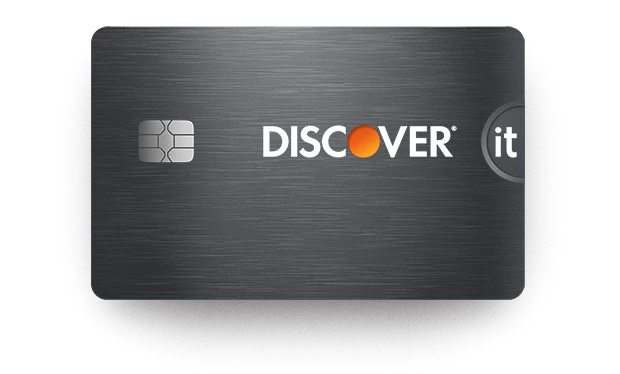 The first card on our list is the Discover it Secured credit card. With no annual fee, the card is perfect for anyone new to building credit, or anyone with a checkered credit report. To keep tabs on your progress, the card also offers FICO score access on a monthly basis, alerting you for free if your Social Security Number should happen to show up on the Dark Web.
Really setting the card apart, though, is the cashback and Cashback Match, rarely offered with credit cards for people with bad or poor credit. There's unlimited 1% cashback on all purchases, with an additional 2% cashback on restaurants and gas stations, capped at $1,000 in spending each quarter. And through Cashback Match, all those rewards double at the end of the year
The regular APR on the card is on the high side of average, at 22.99%, but there is no penalty APR, and using the card builds credit history with the three credit reporting agencies. This helps improve your credit score through responsible financial behavior.
And with this secured credit card, good deeds pay off. Discover automatically reviews your account every eight months, letting you know for free when it could be possible to upgrade to an unsecured line of credit.
The one-time, refundable security deposit on the card is only $200, and Discover is accepted nearly everywhere credit cards are taken.
There are secured credit cards out there with lower variable APR. But the generous rewards offered through this Discover card, in combination with no annual fee and useful account services, make the Discover it Secured Credit Card without a doubt the best credit card for people with bad or poor credit.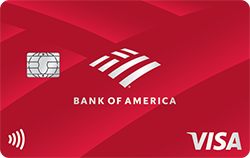 Another great credit card to consider for people with bad or poor credit is the Cash Back secured credit card from Bank of America. There's no way to earn rewards with the card, but nevertheless, the cashback deals offered through the card are really quite generous, especially considering that individuals with bad to poor credit are eligible for an account.
Here's how it works: With this secured Bank of America card, spenders earn 3% cashback on a category of their choice, including online shopping, dining, travel, and home improvement. Also offered is 2% cashback on groceries and wholesale clubs, with an additional 1% cashback on all other purchases.
But that's not all, with the Cash Back secured credit card, there's also 3% and 2% earned on the first $2,500 spent in combined categories, with an additional 1% earned on all additional spending in those categories.
The regular APR on the card is a bit higher than most, at 23.99% and there is no welcome bonus. Furthermore, all those categories are opt-in, so that requires some extra attention on the part of the consumer. Also notable, the minimum refundable security deposit is $300, with a max deposit of $4,900.
But there's no annual fee, and the freedom to access your monthly FICO Score for free, accessible through the Mobile Banking app or in Online Banking — Bank of America otherwise reports to all three major credit reporting bureaus.
Further convenience comes through linking the card to a mobile device, giving consumers the freedom to pay both in-store or in-app with Apple Pay, Google Pay, or Samsung Pay.
But despite some drawbacks, the Bank of America Cash Back Secured Credit Card remains the best credit card for anyone with bad or poor credit to earn cashback rewards, while practicing good financial behavior to build or rebuild their credit.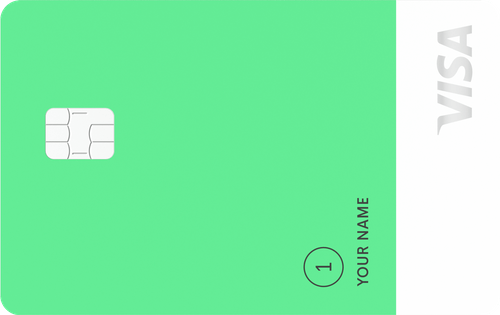 If you're on a particularly tight budget while building or rebuilding your credit, avoiding that annual fee is particularly important. Even better than that would be finding a credit card that requires no security deposit at all!
If that's the situation you're in, consider the next card in our ranking: the Petal 1 "No Annual Fee" Visa credit card. But no annual fee and no security deposit are just two things setting this card apart. Especially for people with bad or poor credit, or for anyone who is just starting to build their credit history.
Credit limits on the card range from a modest $500 to a pretty substantial $5K, and the opportunity to boost your credit comes within six months of opening the account. On top of all that, the Petal card has no foreign transaction fees, which is important to note for anyone who is planning to travel overseas. Petal also offers an easy and convenient mobile app to manage your account.
What's best of all, though, is that spending at select merchants earns 2% to 10% cashback, and Petal reports to all three major credit reporting bureaus. So what's not to like? That list of select merchants is a bit limited, and no balance transfers are offered. And the variable APR — as much as 29.49%, potentially — is also higher than average.
But as previously mentioned, it's rare to find a credit card available to someone with bad or poor credit that requires no security deposit, charges no annual fee, and even offers some rewards on spending, though the eligible list of merchants is somewhat limited.
For these reasons alone, the Petal 1 No Annual Fee Visa credit card should be at the top of the list for anyone with limited or troubled credit history.
Now, with some idea which credit cards are best, what else do you need to know before opening your account? We'll conclude with a few frequently asked questions for first-time cardholders, or for anyone who is still uncertain how exactly any one of the credit cards in our ranking could help them build a brighter financial future.
How Do I Know if I Have Bad Credit?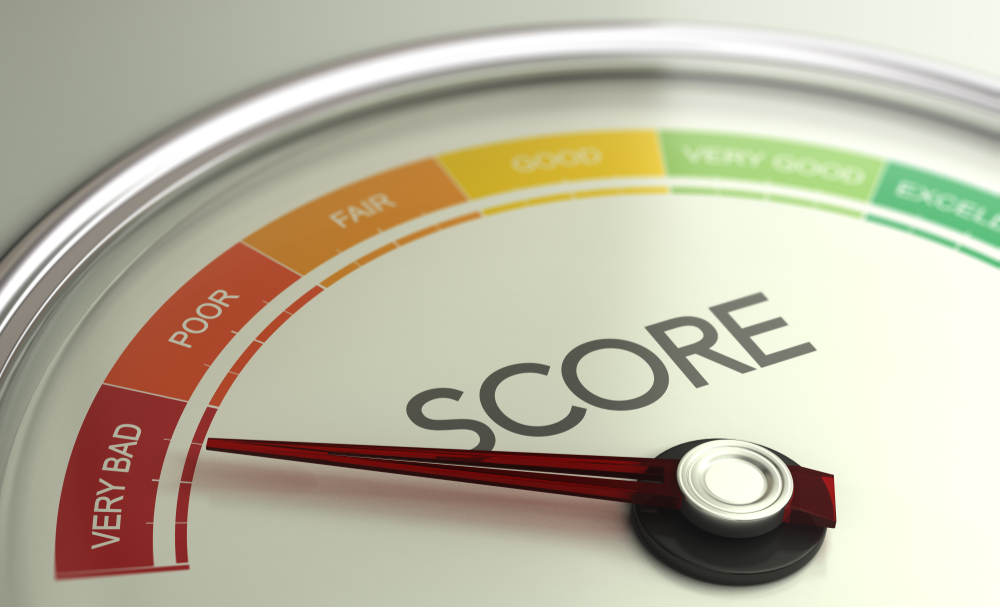 If you're new to the world of credit ratings, or if it's been a while since you checked your score, you may be uncertain whether or not your rating is good or bad. Here's a quick refresher on what those numbers actually mean:
What is a bad credit score? Credit scores range from between 300 and 850. Any credit score 630 or below is considered a bad credit score. What causes bad credit? Any numbers of things, but here are a few common culprits:
How much you owe. Naturally, the amount you owe is perhaps the leading factor in your credit score. But another critical part of the equation is the credit utilization ratio. That's the amount you owe versus the total amount of credit that's available to you.
This means that it's less the specific amount you owe but rather, it's the amount you owe compared to the total credit available. Or in other words, $490 on a $500 credit is worse in the eyes of the credit rating bureaus than $490 owed on a $2K credit limit.
For this reason, it's important to avoid maxing out your account.
How often you pay. The next important part of a credit rating is how dependable you are with your monthly payments. To maintain a good credit rating, it's important to pay your bills on time and in full whenever possible.
It's unlikely a payment that's only a few days late will show up on your credit score since most credit companies do allow some grace period. But a bill that's 30 days overdue will likely be reported with a negative effect on your credit rating.
Your mix of credit. The type of credit that's available to you (credit cards, loans, etc.) also plays a part in your credit rating. Having just one line of credit is seen as less favorable than having a mix of accounts.
Which leads us to the last, and perhaps most contradictory factor in anyone's credit rating: although having a mix of credit accounts is a good thing for your credit history, applying for those accounts will (temporarily) knock your rating down a few points.
For this reason, it's important to be strategic about when you apply for a credit card or other line of credit and to not apply for too many all at once. And remember, any temporary blemish on your credit history on account of a credit application will eventually disappear.
And there you have it. Not only do you have three of the very best credit cards for people with bad or poor credit, but we have also laid the groundwork to successfully build or repair damaged or poor credit, with some tips and pointers for those just beginning to build their credit score.
What's important to know is that even if you have some issues with your credit history, or if you have a thin credit record so far in life, it can be overwhelming. But don't despair! With the responsible use of any one of the cards we've reviewed, you'll be well on your way to building a stronger credit report, and a better financial future.