Among American bank holding companies, Capital One is perhaps the most notable, offering credit cards, auto loans, banking, and even savings accounts, with a heavy media presence popularized by the slogan, "Capital One: What's in your wallet?"
As personal loans become more and more popular, though — which are typically unsecured loans that those with poor to excellent credit are eligible for to cover emergency or incidental expenses or to sometimes consolidate debt into one easy payment — one might wonder, does Capital One do personal loans?
The answer to that question is: no, not anymore.
Among all the useful lending tools available from Capital One, personal loans are, in fact, among the few things missing from the Capital One wallet.
Since personal loans are no longer offered from Capital One, then, and if Capital One is your preferred lender, what are your options?
As it turns out, there are still a number of great lending choices available from the holding company, proving that despite the lack of a personal lending option, Capital One can still be your number one choice when it comes to a quick infusion of capital.
We'll explore the excellent lending options that are available from Capital One in our next section.
What Kind of Loans Are Offered By Capital One?
Credit Cards
Auto Loans
Commercial Lending
A new baby. A car accident or car repairs. A down payment on the house of your dreams. To atone for past mistakes and consolidate credit card debt into one, lower interest, monthly payment.
There is any number of reasons large and small that one might seek to bolster their bottom line with a personal loan. But personal loans are only one tool available to borrowers in these situations.
Here are some of the best personal loan alternatives offered by Capital One, among the most trusted brands in the business of lending.
Credit Cards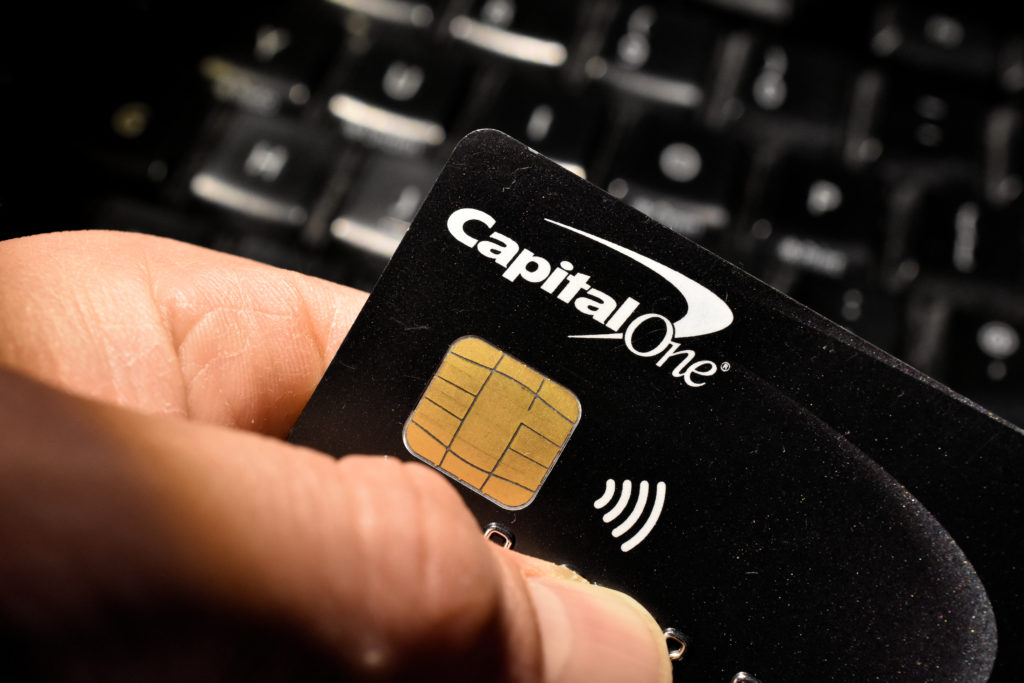 Typical Credit Score: 570 – 850
What sets Capital One apart from other credit card companies is that they'll do business with a much broader range of credit scores than many other credit card companies. Capital One, in fact, offers great credit card options for those with fair to excellent credit.
For example, Capital One has the Secured Mastercard from Capital One available to those with poor credit, or for anyone who is just beginning to build their credit rating.
Advantages of Capital One's Secured Mastercard include:
No Annual Fee
No Foreign Transaction Fee
Credit Line of Up to $1000 depending on initial deposit
In turn, here are some drawbacks to the Capital One Secured Mastercard:
But unlike some other credit card companies, Capital One allows:
The security deposit on their Secured Mastercard to be paid in installments.
The opportunity to upgrade as credit scores improve or as a credit history is built.
Access to a higher credit line for those with poor to no credit than what's offered by most other credit card companies.
Capital One credit cards aren't just for those with bad credit, though. They also offer a full selection of unsecured credit cards with great rewards programs, such as:
Quicksilver
Venture
Savor
Platinum
Journey
Sparks Business Card
All this combined makes any one of the great credit card options offered by Capital One an excellent alternative to a personal loan, and especially for those with poor to no credit.
If a quick source of funding is required for an auto-related expense, Capital One has a lot to offer here as well.
We'll explore their Auto Navigator System in our next section.
Is Capital One Good for Car Loans?
In addition to credit cards, Capital One is also a great source of funding for a new or used automobile purchase. Capital One will also refinance an existing auto loan in some states. And all this business can be quickly and easily conducted through the Auto Navigator system, available on the Capital One website.
Benefits of using Capital One for your car loan include:
Prequalification through a soft credit check that won't show up on your credit history
Co-applicants allowed
Typical auto-related loan amounts from Capital One are in the range of $7.5K to $50K, with minimum monthly payments ranging somewhere between $1,500 and $1800 depending on credit.
The vehicle in question must be no more than seven years old, however, and Capital One doesn't disclose maximum vehicle mileage, nor do they disclose the maximum loan-to-value ratio.
Does Capital One Do Commercial Loans?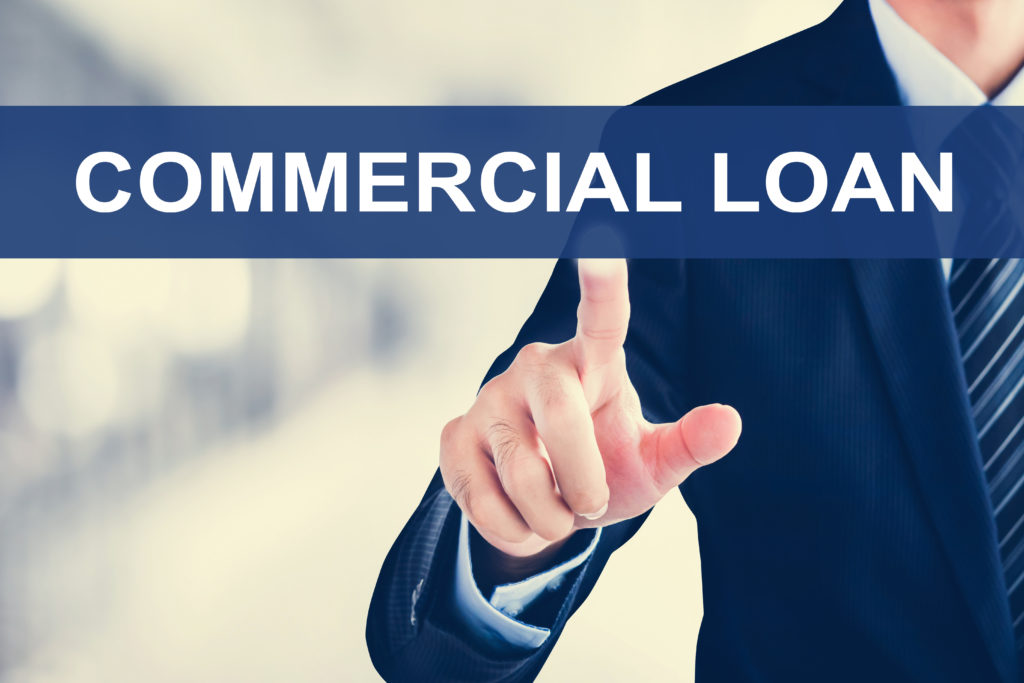 As well as credit cards and auto loans, Capital One is also a great resource for business funding. The full scope of commercial lending from Capital One comes in the following products:
Corporate Credit Cards
Business Lines of Credit
Term Loans
Furthermore, Capital One will even set up merchant lending programs for customers interested in extending lines of credit to their own customers. Capital One also offers commercial vehicle loans.
Other business-related commercial offerings from Capital One include:
Business Installment Loans
Small Business Real Estate Loans
Working Capital Lines of Credit
And best of all, small business owners can simply fill out a form on the Capital One website to see if they qualify for any of these services, and typical APR across all the different commercial loan offerings range from 5.9% to 18.65%.
Capital One Loans Review: Conclusion
We'll conclude this review of Capital One's personal loan alternative services with a few reasons to choose this well-known and reputable holding company for their lending products.
Pros of Capital One Loan Products: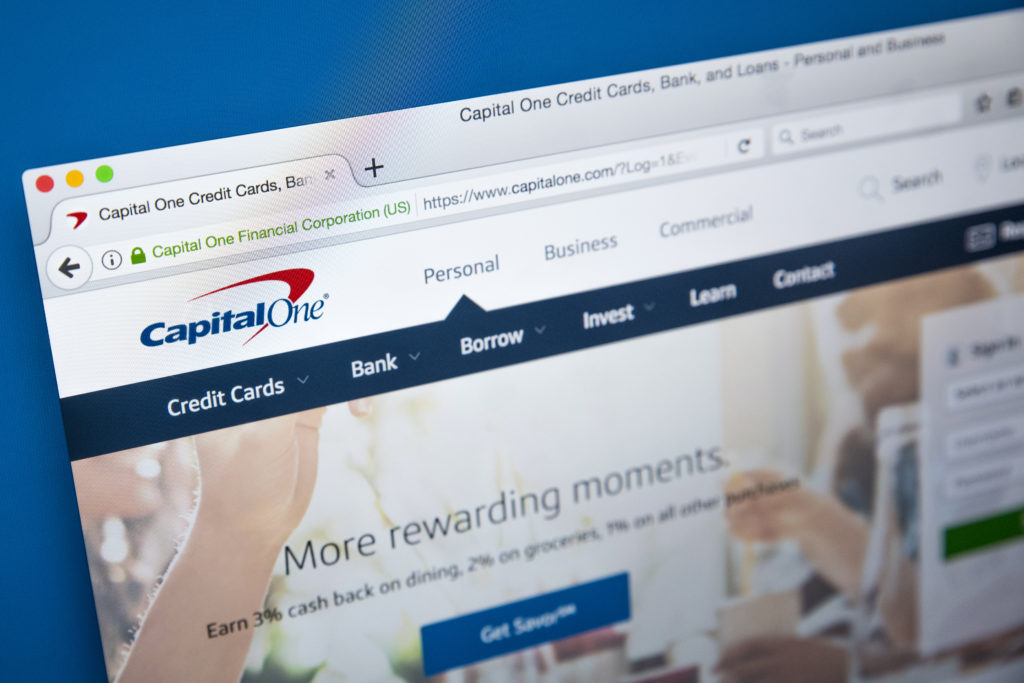 Capital One is well established. With over 750 branches and 2,000 ATMS all across the US, Capital One began life back in 1988 as Signet Bank, proving that for all your lending needs, Capital One will be there.
Application is easy and accounts can be managed straight from the Capital One website. All of Capital One's lending services can be applied for quickly and conveniently online, and once the application process is complete, accounts can be managed through an easy-to-use online portal.
Capital One is among the few credit card companies offering cards to those with credit scores as low as 570, or to those just beginning to build their credit.
Furthermore, adaptability is one of the primary traits of a modern, successful company like Capital One. So just because personal loans are not currently offered by the company, they could be offered in the future. But with the kind of flexible terms, and easy-to-apply for loan products they do offer, consumers might not miss them.
There are some things an informed consumer should be aware of, however, before choosing Capital One for their loan services. We'll conclude with those now.
Cons of Capital One Loan Products:
Automobile loans are only for cars 2011 or later. If you're looking to buy a car older than 2011, or to buy a car from a private seller, Capital One is not the company for you.
Furthermore, all auto purchases must be made from a partner dealership, but luckily, those dealerships are located all across the United States.
Loan terms only available after an application is complete. Consumers just interested in what kind of loan terms they're eligible for from Capital One before making their final decision have to fill out an application.
And finally, not all of Capital One's loan products are available in every state.
Personal loans are a quick and easy way for those working on their credit rating to get the money they need for all sorts of reasons or to consolidate other debt into one, lower interest payment.
Surprisingly, Capital One, one of the most high-profile and well-established financial institutions on the market, no longer offers personal loans. What Capital One does offer, however, are credit card options for consumers struggling with their credit rating, as well as any number of great lending options for purchasing an automobile, one of the most common reasons consumers seek a personal loan in the first place.
Few credit card options, each like a personal line of credit, are available to consumers with credit scores as low as 570. What's more, applications can be completed quickly and easily on the Capital One website.
There are, of course, some drawbacks to Capital One, and the full range of their loan offerings may not be available to you in your state. Nevertheless, dig beneath the surface and Capital One still may be able to serve you, despite the lack of a personal loan option at this time. If not, check with your local bank or credit union, or investigate another lending option, like Sofi, Best Egg, Avant, or Marcus, among many others.
If you do choose Capital One for your lending needs, there is also robust customer service available online, over the phone, through a mobile app, or — if there's a branch in your area — face to face. And sometimes, quality customer service makes all the difference in the world.