Dream of turning your credit card into a money-saving tool for your family? It's more than possible! I've mapped out 10 smart ways to not only stretch your budget but also snag amazing perks. Let's uncover these secrets together and make your card work for you!
1. Never Carry a Balance
It's important to start with this bit of advice because it really is the cornerstone of responsible and effective credit card usage. Everything that follows is based on the presumption that you will pay down your balance in full—or that you will pay as much of your balance as possible—every single month.
By paying your balance down every month, you'll avoid interest charges. This is the best way to realize the benefits itemized here below for several reasons.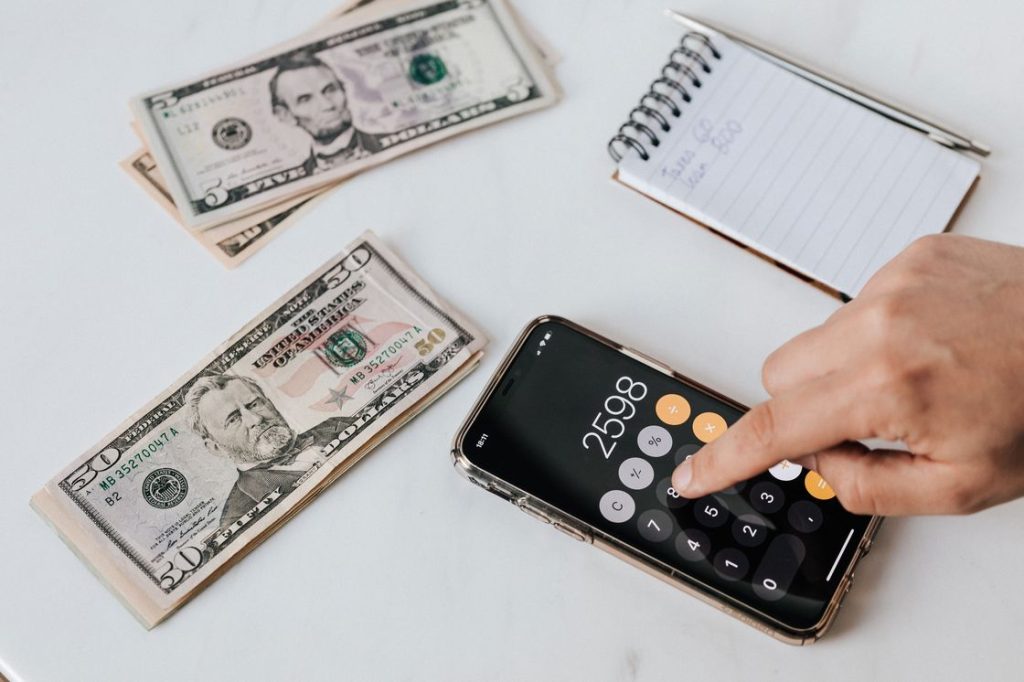 First and foremost, high-interest charges can ultimately exceed any savings or benefits built into your credit card offer. Second, carrying a high balance can diminish your credit rating, which could make it harder for you to qualify for credit offers with generous benefits and rewards packages.
So before you even begin to consider the possibility of saving with a credit card, make sure you control your spending and budget yourself so that you can avoid carrying a balance forward.
2. Get 0% APR Offers for Big-Ticket Items
There is only one real exception to the rule above. If you are able to access a credit card offer with 0% APR for a limited time, this offer may be an excellent way to help you pay for a larger purchase without depleting the household budget you rely on for important expenses like house remodeling, bills, and everyday necessities.
So if you are eligible for an offer that includes 6 to 12 months of 0% APR, this could be an excellent way to finance a more costly purchase. Indeed, according to The Balance, "If you have a big-ticket item to purchase—new furniture, a medical procedure, or a vacation—using a credit card with a 0% APR will let you break up the purchase into multiple payments without having to pay interest."
As long as you can plan to repay this sum of money by the time your temporary 0% APR offer expires, this is a great way to facilitate larger expenses without negatively impacting your family's budget for regular expenses.
3. Look for a Generous Cash-Back Credit Card Offer
One of the most direct paths to improving your family's savings with a credit card is to find an offer with strong cash-back rewards based on your spending. As with most of the benefits that I'll discuss here, this is one that is significantly enhanced when you have a solid credit history and a good credit rating.
The stronger your credit score and the more positive your credit history, the more access you will have to favorable cash-back credit card offers. This can make a tremendous difference in the value of credit spending. For example, says The Balance "if you spend around $3,000 each month on bills and other expenses, you can earn $360 a year on a card that pays just 1% in rewards."
There are a lot of credit cards for moms and for dads as well, that offer even more generous cash-back rewards to those borrowers with stronger credit histories. So provided—once again—that you pay down your monthly balance and avoid interest charges, the cash that you earn back on credit card purchases could be used to offset regular household expenses or could be placed directly in savings.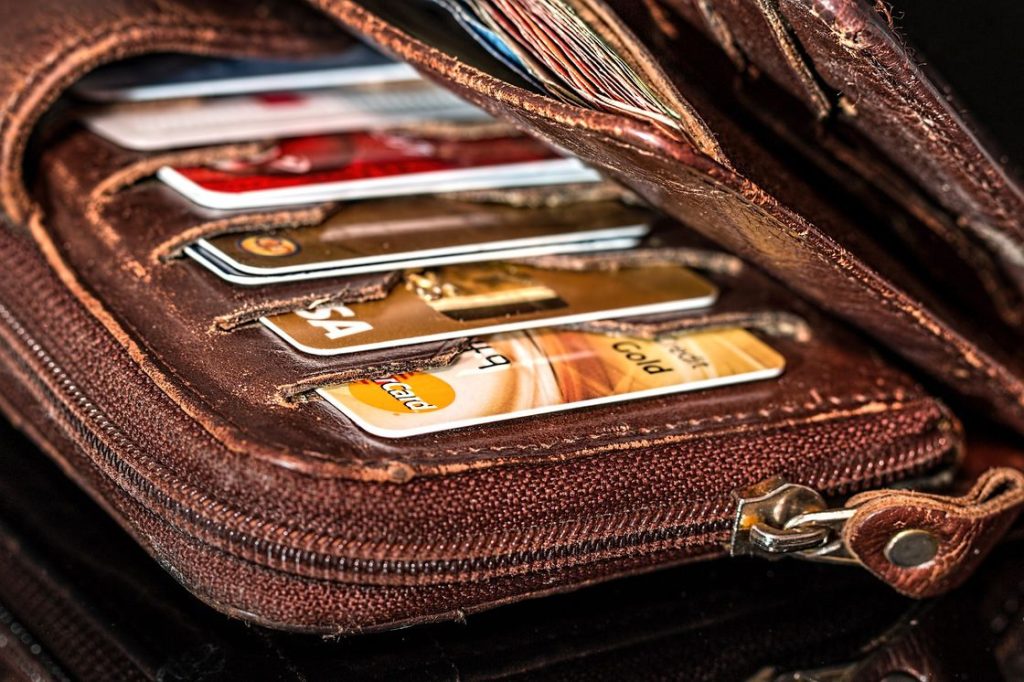 You should also be aware of any opportunities for recouping this cashback in gift card form. You may be able to further maximize your cash-back offer by taking it in the form of a gift card for a preferred retailer, vendor or service provider.
Often, this gift card rebate will come in a slightly greater sum than direct cash. If this is an option, and you can access a gift card from a retailer with whom you would typically shop, it could be another great way to enhance your opportunity to save using a credit card.
4. Get Benefits for Dining Out
Another great way to save is to seek a card that is designed to reduce your expenses on luxuries like dining out. For many families—particularly those for whom cooking is an unthinkable ordeal—dining out is a part of everyday life. For other families, eating at a restaurant may only be for special occasions or date nights.
Regardless, every meal out is an opportunity to save by using a credit card with a strong dining rewards package. For instance, Nerdwallet says "If dining out is a way of life for you and your family, the U.S. Bank Altitude® Go Visa Signature® Card offers a tantalizing combo: massive rewards on dining purchases with an annual fee of $0."
Of course, that's just one of numerous credit card offers with generous dining rewards. If you enjoy a meal out—whether frequently or occasionally—make sure to comparison shop for credit cards with dining rewards.
5. Get Cards with Grocery and Gas Benefits
Perhaps you don't dine out. But there are a few things that almost everybody does. Grocery shopping is one of them. And if you have a car, paying for gas is another. As you've probably noticed, both groceries and gas have grown astronomically expensive in the last two years.
So every dollar you can save on these expenses can go a long way toward helping your family manage household finances during these challenging economic times. With this in mind, you'll want to shop around for credit card offers that include generous rewards for spending at the supermarket and the pump.
For example, Nerdwallet points to the Blue Cash Preferred® Card from American Express, which it says can earn you a robust "6% cash back at U.S. supermarkets on up to $6,000 a year in spending (then 1%).
It also earns 3% cash back at U.S. gas stations and transit, another category where families tend to drop a lot of dough each month. It also offers 6% cash back on select U.S. streaming subscriptions. Non-bonus-category spending earns 1% back."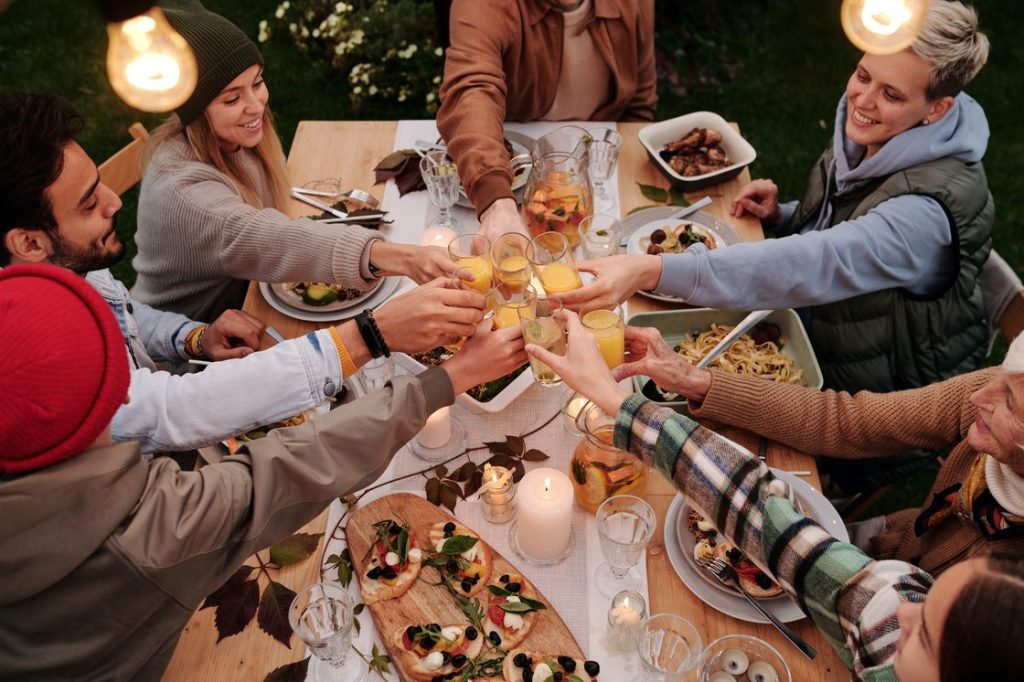 In other words, with the right credit card offer, it's possible to earn particularly competitive cash-back rewards on spending on essential items. Because this is usually spending that you would have done either way, using an optimal credit card with applicable rewards can help you save on important everyday essentials.
6. Collect and Use Airline Miles
Beyond getting cash back or points for grocery shopping when you regularly use your cards, there are other benefits you can get for everyday spending that can go a long way toward covering bigger family expenses.
One major expense for many families is travel. Whether you must travel for business, to visit family members, or for vacation, the right credit card offer can help offset this major cost. And you can do it by using your credit card for everyday expenses. 
According to Chase Bank, "If your card offers airline miles as a reward, you earn miles by making purchases on the card. While you may be able to earn miles on all of your purchases, it's common for travel credit cards to accelerate your earnings specifically when making travel-related purchases."
This means that you can not only use your credit card points to offset the immediate cost of travel, but that you can also use your credit card while traveling in order to accrue even more benefits, discounts and rewards.
7. Take Advantage of Sign-Up Bonuses
While some of the benefits highlighted here above are long-term and ongoing benefits, there are a few opportunities to save (or receive rewards) that come with your new credit card offer. While you may be required to utilize your new credit card for a set period of time first, sign-up bonuses are another great way to maximize the value of your credit card usage.
With the right offer, you could receive a sign-up bonus of considerable value. According to The Balance, "Bonuses range from cashback to free hotel stays and points you can use for airline tickets.
Earning the spending bonus usually requires you to spend a certain amount on the credit card within the first few months of having the credit card. If you can meet that requirement and still pay off your balance, you can earn the bonus without also paying extra in interest."
Look for offers that include the kinds of bonuses that you might otherwise spend money on. A free flight or hotel stay is an excellent way to save tons of money on a trip that you had already planned to take with your family.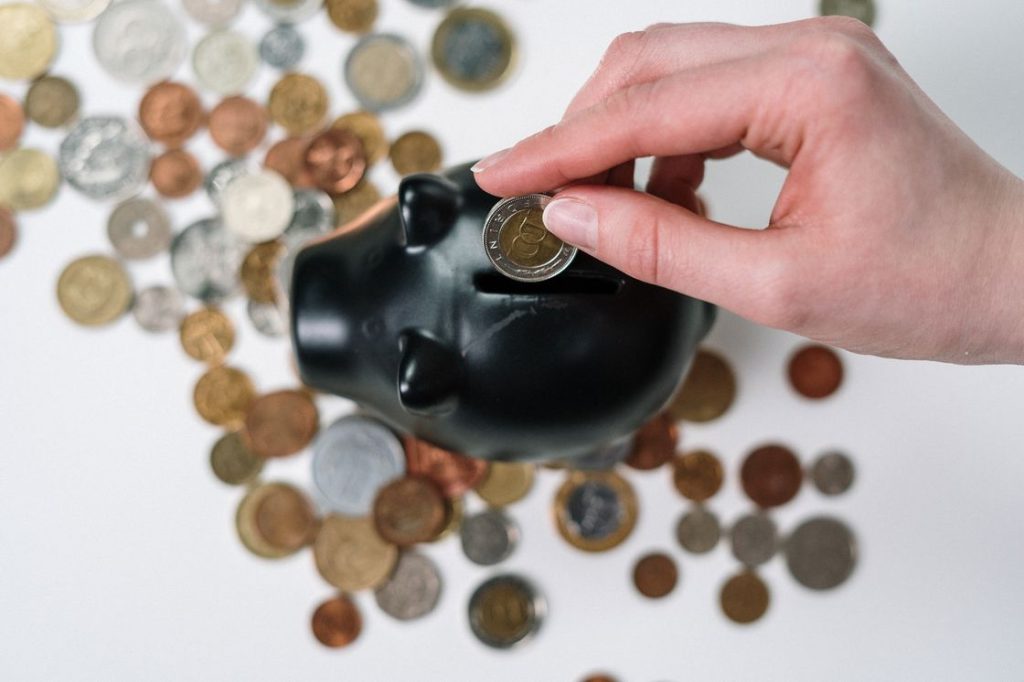 8. Seek an Offer with Purchase Protection
Credit cards offer another great way for families to save money. This one comes largely in the form of protections for consumers. By using a credit card to make a purchase—as opposed to using cash—you enjoy certain assurances.
For one thing, your credit card company can and will provide assistance in instances where you have been victimized by retail fraud. This can save you a great deal of money if, for instance, you are victimized by a dishonest online vendor.
But even beyond that, many credit cards offer something called purchase protection. The Balance says that "Credit card price protection is a lesser-known credit card benefit than, say, rewards, sign-up bonuses, and introductory rates. Price protection is a benefit that refunds you the price difference after an item you purchased on your card drops in price."
This means that simply using a credit card with this type of protection to make your purchases can ensure that you will pay the lowest price on any item you buy (as long as you do your due diligence and discover lower offers). This means you can save money on purchases of all kinds just by using your card.
9. Look for Discount Brand Name Partnerships
As long as you're using your credit card to shop, make sure you do this shopping through the array of companies that your credit card issuer identifies as preferred partners. Every major credit issuer maintains ongoing relationships with an extremely wide variety of brands and vendors. These relationships can benefit you, the consumer, if you know how to leverage the discounts issued by your credit card company.
According to The Balance "Many credit card companies have a 'discount mall,' or a set of national retailers that they partner with to offer regular discounts to cardholders." Your family can save on a variety of everyday purchases and big-ticket items by browsing this discount mall for relevant offers.
10. Teach Your Children How to Use Credit Cards
Consumer Action notes that one of the unspoken benefits of responsible family credit card usage is the positive example it sets for younger family members.
This is your chance to model responsible borrowing, spending, and repayment habits as you introduce your children to the basic rules about money and credit card usage. Indeed, you can better prepare your children to become responsible savers by demonstrating the optimal ways to use your credit card.
Consumer Action explains that "In order to open a credit card account, young people between 18 and 21 must show that they are able to make payments, or they will need a co-signer. Card companies allow adults with good credit to co-sign accounts for young adults."
Conclusion
When you make credit card spending a part of your family's savings plan, you'll also have the chance to help your teenage children learn how to navigate responsible credit card usage. Make sure you pass on everything you've learned about saving through credit card usage to your children.
Of course, in order to save using credit cards, it's extremely important that you pay down any credit card debt that might be holding you back. You must prevent the incursion of interest charges in order for most credit card rewards or benefits to truly help your family's bottom line.