A good credit score touches every aspect of our financial life. With little or no credit, important loan applications may be denied. With a poor credit score, a loan application may be approved, but only with a higher interest rate than you would otherwise have to pay. Those two examples are just the tip of the iceberg.
You're just building your credit score. Or instead, you're exploring ways to atone for some past mistakes and repair your credit rating. Either way, it can be difficult to know where to begin. One way is to apply for a credit card in our ranking. Each one is designed for individuals seeking to build or improve their credit score.
What's best, these cards are easy to apply for and offer special perks to help build your credit rating. Or instead, to improve your score with responsible financial behavior. In this guide to credit cards for building and improving a credit score, we present three of the very best. Which one is right for you?
The Best Credit Cards for Building & Improving Credit Scores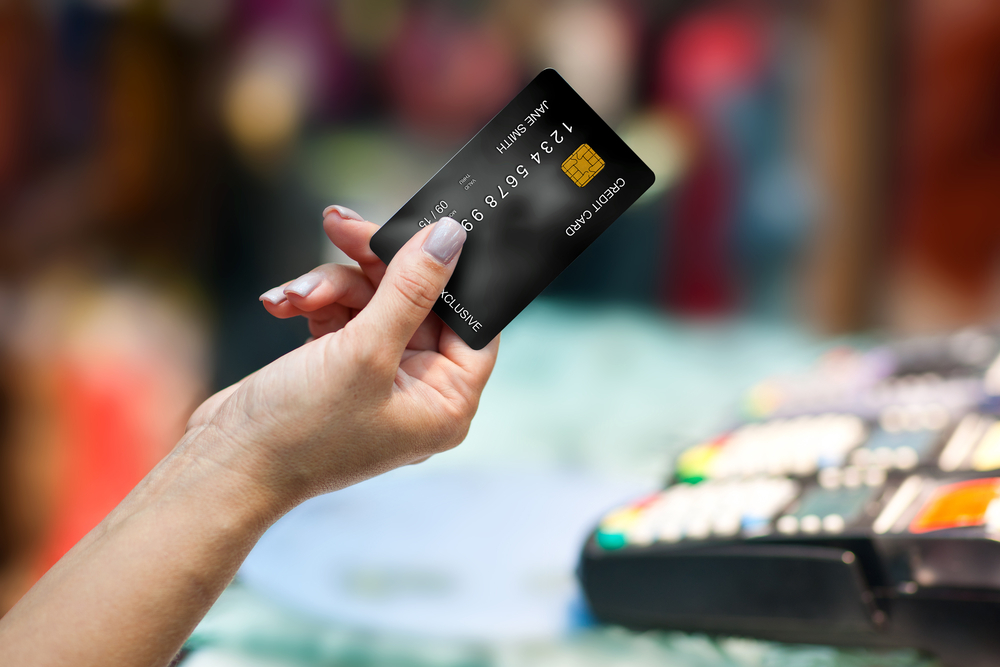 After extensive research and careful consideration, here are the three best credit cards for building or improving your credit score:
Keep reading for all the information you need to make an informed decision about which one of these cards is best for you, and your unique financial situation. To provide some important context on each one of our picks, however, let's first define a credit score, and explain why it is an important part of your economic well-being.
What is a Credit Score and Why is it Important?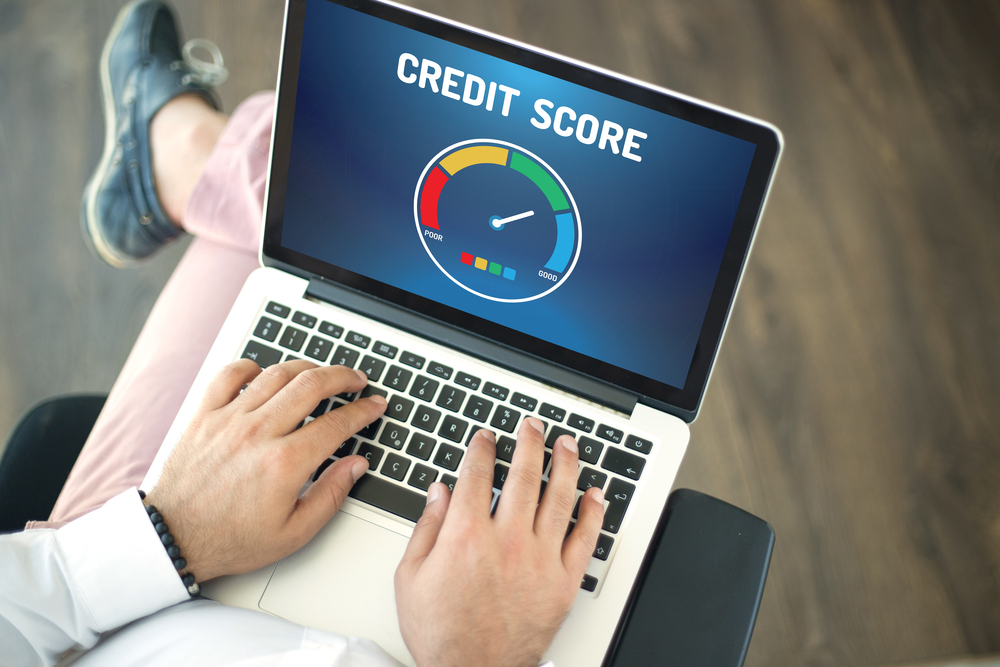 A credit score, sometimes called a credit rating, is a three-digit number that financial institutions use to judge whether or not they should loan to you, and if they do, what a reasonable interest rate on that loan would be: The lower the credit score, the higher the interest rate.
Nobody is born with a credit score. Over time, however — and as we begin to apply for and use credit cards, seek and make payment on a car loan, or sometimes simply pay our rent and utility bills each month — those good behaviors are reported to one of three major credit reporting bureaus.
Those bureaus tabulate all your on-time and tardy payments and other important metrics related to your financial responsibility, assigning you a credit rating. Future creditors use that score to evaluate whether or not they should give you a loan, and if so, how much interest they should charge.
Credit scores can go up over time based on responsible financial choices, but they can also go down if you miss payments, or default on a loan. If you have some mistakes in your credit history leading to a bad credit rating — don't despair! It is possible to repair your credit rating.
What is a Bad Credit Score?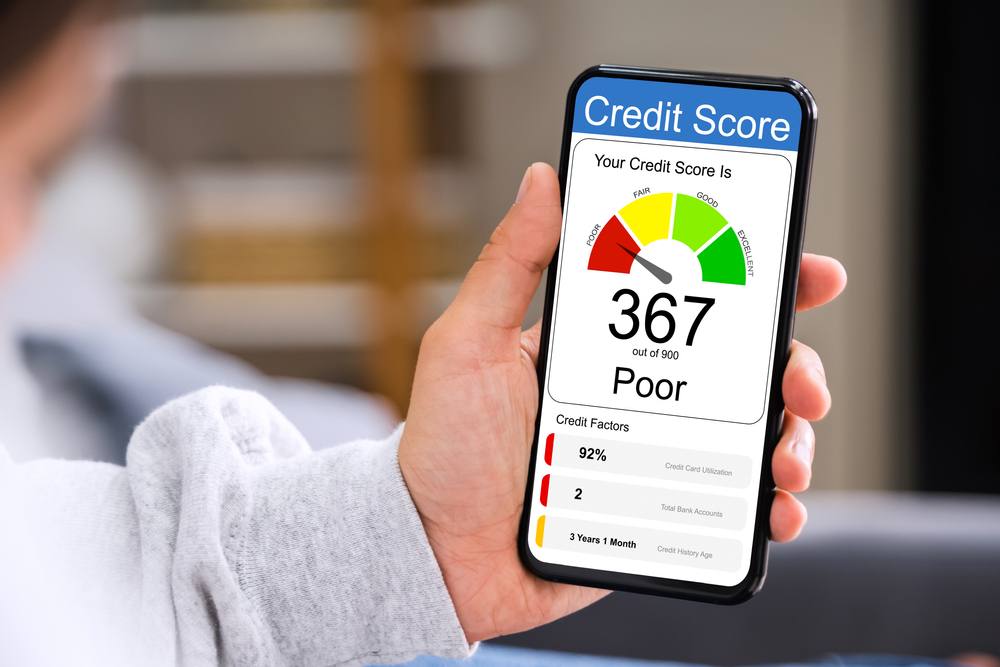 The fact of the matter is, different lenders use different standards to judge whether or not a credit score is good, bad, or just OK. For this reason, it's difficult to point toward one specific credit score and call it strong, poor, or somewhere in-between.
These standards are somewhat similar across the credit scoring industry, however. We'll use the standard of one of the most well-known credit scoring services, FICO, to give you some idea of whether the number you're dealing with needs some work. Or if instead, your credit score will open the door to a brighter financial future.
What is a Bad FICO Score?
FICO's credit rating standard ranges from 300 to 850.
A score of 580 or below is considered a poor or bad credit rating.
Ratings between 580 and 669 are considered fair.
And finally, credit scores between 669 and 850 are considered good credit ratings. Generally, speaking, though, any credit rating below 669 could use some work, according to FICO.
It's also important to note that FICO uses different models depending on the kind of loan that a consumer is applying for. FICO's Auto Score, just as one example, ranges from 250 to 900, the higher the score, the lower the risk.
So, based on FICO's rating system — which will get you close to what other credit reporting agencies consider good or bad credit — how's your score? Does it need some work?
In addition to applying for any one of the best credit cards for building and improving your credit score, what else can be done to improve your credit rating? We'll answer that question in our next section.
How to Improve Your Credit Score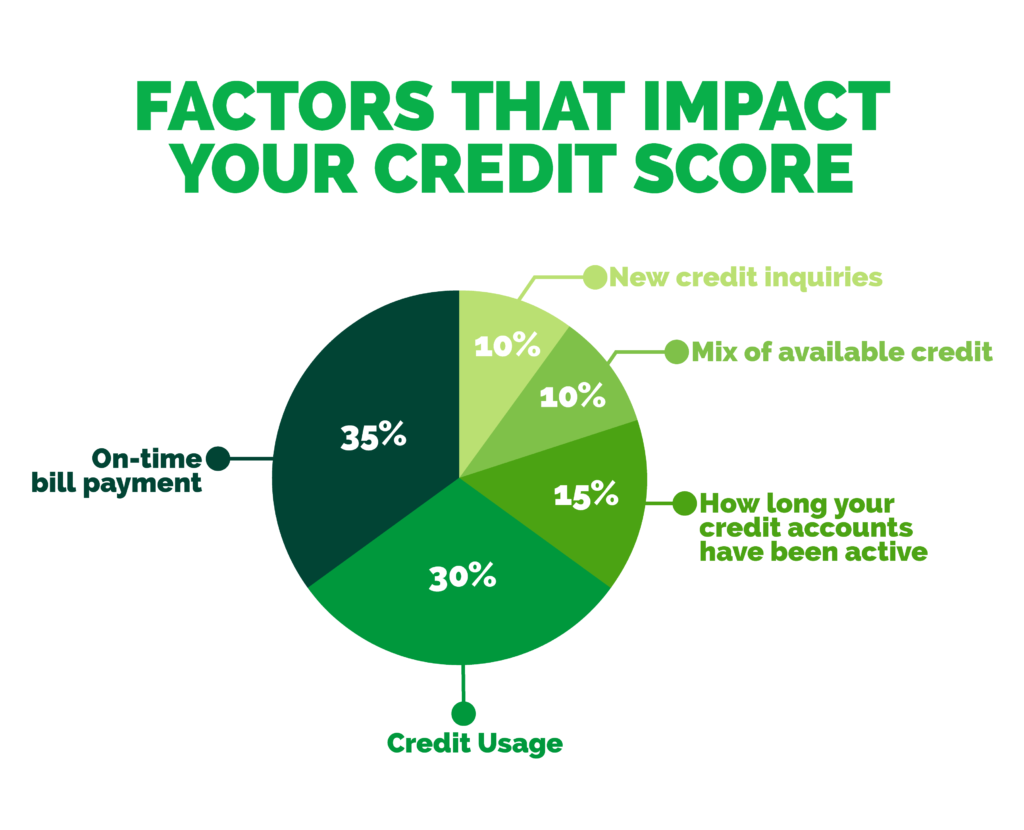 Here's what to do if your credit rating needs some TLC:
Pull a copy of your credit report. The first step to repair your credit is to find out what your score is in the first place. To do so, check your credit history with one of the three major credit bureaus. Best of all, this can be done for free, once a year through the website Annual Credit Report.
Pay your bills on time. A history of on-time bill payment is the most important factor in a credit rating. FICO is the most common credit score used by lenders when evaluating a loan application. Here's how their ratings break down:
10% New credit inquiries
10% Mix of available credit
15% How long your credit accounts have been active
30% Credit usage
35% On-time bill payment
As can be seen, paying your bills on time is the most important factor in a person's credit score. If your rating could use some work, it's a great place to start.
Manage your credit utilization ratio. Your credit utilization ratio is how much credit you have available to you versus how much debt you carry. It's generally recommended keeping your credit utilization ratio or CUR at about 30%.
Limit Hard Inquiries. Yes, applying for a credit card can count against your credit score with what are called "hard inquiries." Among other examples, soft inquiries could include checking your own credit, or allowing an employer to check your credit. Hard inquiries include credit card applications, or applying for an auto loan. Too many of these all at once in your credit history can adversely affect your credit rating for months, and sometimes for years.
Keep old accounts open and address delinquencies. If you have an old credit card account with a department store you rarely shop at anymore, don't close the account! The age of your available credit is also an important factor in your credit history. If you do have old delinquencies, however — an account in collections, for example — it is important to address that right away and keep all your accounts, old or new, in good standing.
Some additional steps that can be taken to improve a credit rating include consolidating your debt, making moves to expand your "thin credit file," and checking in on your progress regularly with a credit monitoring service.
Now that we have some understanding of what a credit score means, how to improve your credit rating, and some idea how to judge your financial health based on your credit score, let's now turn to one of the most effective means to build or improve your credit: the responsible use of one of the three credit cards listed in our ranking.
Best Overall Credit Card for Building & Improving Credit Scores: Discover it Secured Credit Card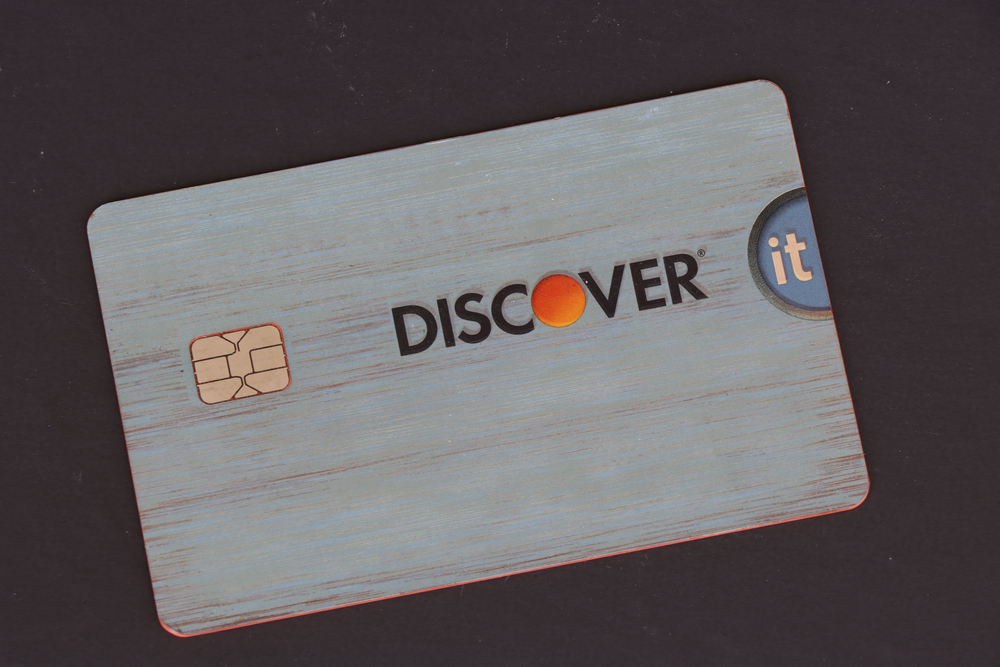 Many credit cards for people with little to no credit, or who are working on improving their credit score, are secured, meaning a small deposit is required to open the account. This is the case with the first pick in our ranking of the best credit cards for building and improving a credit score, the Discover it Secured Credit Card.
With a minimum deposit of only $200 — for a higher credit limit, deposits can be as much as $2500 — new cardholders enjoy no annual fee and Discover matches all cash back earned at the end of the first year.
Choosing the Discover it Secured Credit Card also means that, even though you're just now building your credit or atoning for past financial mistakes, you can still enjoy benefits on your spending.
With the card, you'll get 2% cashback on gas and restaurant dining on up to $1K in spending each quarter. Following that, there's 1% back on any additional spending in these categories, with 1% cashback on all other purchases.
Other benefits to consider include no foreign transaction fees. There is no introductory APR, however, which is a drawback, but the regular APR on the card is 22.99%, which is pretty average. Cardholders also enjoy a 3% introductory fee on all balance transfers, but there is a 5% fee on all future transfers — just something to be aware of.
What we really like about the card for building and improving credit scores, though, is the ease with which Discover helps cardholders transition to unsecured credit as they build or improve their credit rating.
After eight months of good financial behavior, Discover automatically reviews your account, and if possible, will transition you to an unsecured line of credit, returning your initial deposit.
Credit limits on this card are generally pretty small, so this may not be the best card for making large purchases — not a good idea, anyway, when you're just building credit. The other generous rewards, however, and automatic account review make the Discover it Secured Credit Card without a doubt the best credit card for building and improving your credit score.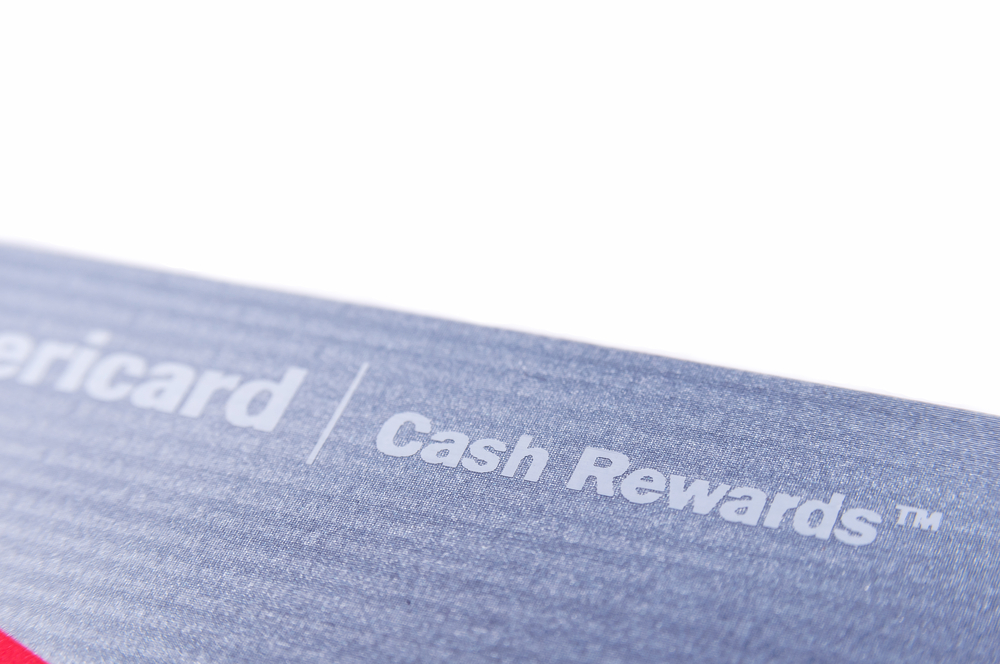 College is a time when many people begin to think about their credit rating. It's also a time when many financial mistakes are made. For these reasons and more, we recommended the Bank of America Unlimited Cash Rewards Credit Card for Students.
Leading off the list of things we liked about this card is the 0% introductory APR for the first 15 billing cycles, as well as 0% APR on any balance transfers made within the first two months after opening the account.
What's more, cardholders enjoy 1.5% unlimited cashback on all purchases, across all categories. Spend $1K online with the card within the first 90 days after opening the account and earn $200 in additional cash rewards.
The standard APR on the card is variable, ranging from between 13.99% and 23.99% which is pretty average, and outside the first two months, all balance transfers are charged a 3% fee.
This card also offers the strong security and fraud protection Bank of America is known for, with a mobile banking app helping students stay on top of their payments, while also keeping tabs on their financial well-being.
Speaking of financial health, the Unlimited Cash Rewards credit card for students also allows cardholders free access to their FICO credit rating. There are also monthly updates and pointers, with other important information to help improve your score. There are also digital account alerts so you'll never miss a payment, and otherwise, award-winning online and mobile banking services.
All combined, the Bank of America Unlimited Cash Rewards Credit Card is without a doubt the best credit card for students to build or improve their credit rating.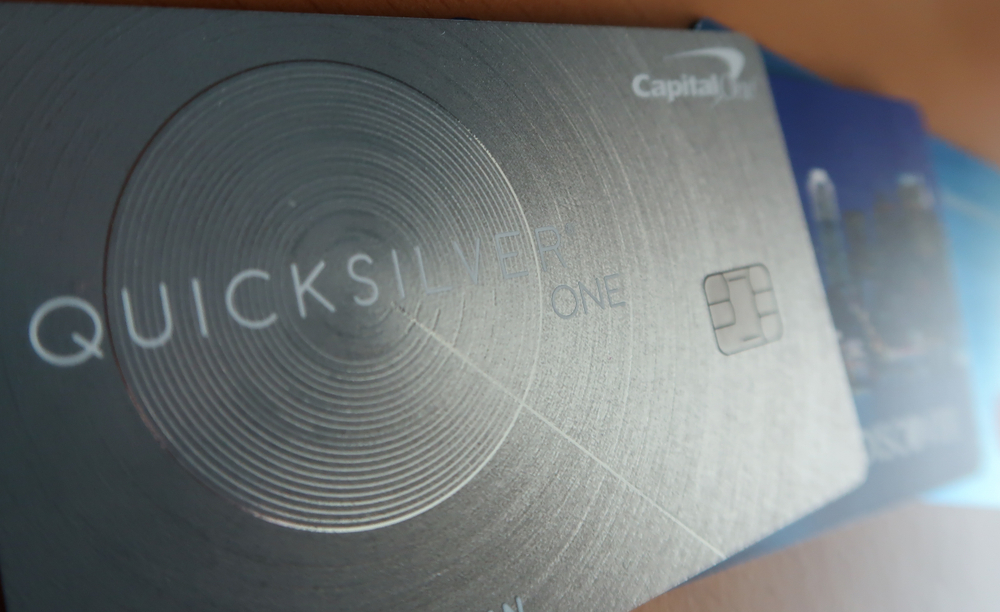 Just because you're building or improving your credit rating, it shouldn't mean you miss out on the strong spending rewards that other card users are able to enjoy. That's exactly what earned the Capital One QuicksilverOne Cash Rewards credit card a spot in our ranking. With QuicksilverOne, consumers enjoy 1.5% cash rewards on all purchases, with no rotating categories to keep track of.
There is a $39 annual fee associated with the card, but spend enough on a monthly basis, and those generous rewards more than make up for it. Additionally, there's no limit to how much cashback you earn, and those rewards never expire throughout the life of the account.
Fair to limited credit is all that's required to apply for the card, so if you truly have poor credit this may not be the card for you. Reaching 26.99%, the regular APR is also pretty high. But otherwise, customized alerts are available to help you stay on top of your account and make on-time payments, with strong fraud protection if the card is lost or stolen.
QuicksilverOne also offers the ability to monitor your credit with their free CreditWise app, and as soon as six months after opening the account, cardholders are able to be considered for a higher line of credit.
What's also important to note is that with a regular APR as high as what's offered with this credit card, it is important to pay off your balance in full each month. Stay on top of responsible financial behavior like that, however, and QuicksilverOne Cash Rewards Credit Card will pay off. It is without a doubt the best choice for anyone building credit, who also wants some easy and convenient cash rewards to enjoy in the meantime.
The Best Credit Cards for Building & Improving Credit Scores: Conclusion
Having a good credit score as a student opens many doors in life. No one is born with good or bad credit, however. Instead, credit ratings are built over time, through responsible financial behavior. One great way to build or improve your credit is to pay for things with one of the cards in our ranking. Charge, make on-time payments, pay off your balance and earn rewards. Follow this simple formula, and a strong credit rating will follow.
In this guide, we presented the following three credit cards as the best for this purpose:
Read our reviews for a complete picture of what we liked and some things we felt consumers should be aware of before they make their choice. In this article we also discuss how to know whether or not your credit score is good or bad, based on FICO's credit rating system, explaining that any credit rating at 580 or below is considered a poor or bad credit rating.
The responsible use of a credit card from our ranking is, of course, not the only way to build or improve your credit. Take any of the steps outlined in our article, and you'll see your credit rating improve, and sometimes much faster than you ever expected.