No matter what stage you're at in life, purchasing an insurance policy, or insurance policies can be a big decision. Why not go with one of the most trusted names in the business, Metropolitan Life, also known as MetLife?
What's more, MetLife merged with State Farm in 2021, another high-profile and reputable entity in the insurance industry, but despite this takeover, MetLife very much remains in business.
What this means for consumers more than anything is that trusting MetLife for your insurance needs will put on your side two of the highest status and trusted organizations in the industry.
That's double the confidence, and two times the security. What's not to like?
Choosing an insurance provider is no small decision, and it should only be made after carefully considering all the available options.
Despite all the positives we've already mentioned, there are some things that an informed consumer should be aware of before choosing MetLife for all their insurance needs.
In this Metropolitan (MetLife) life insurance review, we'll look at the pros and cons of the company, from auto insurance to homeowners insurance (MetLife is no longer selling new life insurance policies, however). And why not simplify your life and carry all your insurance policies with just one company?
But don't make your decision without first reading our review.
What Type of Insurance Does MetLife Provide?
Among others, here are a few of the most notable insurance policies offered by Metropolitan Life Insurance:
Term life insurance
Permanent life insurance
Dental, PPO, and managed dental
Disability, short and long term
Vision, vision PPO
And that's only the tip of the iceberg.
MetLife also boasts one of the largest market shares in the insurance business, coupled with a relatively low rate of consumer complaints. What's more, there's likely a friendly and knowledgeable agent in your area for face-to-face service.
As far as direct premiums, here's how MetLife compares to the competition: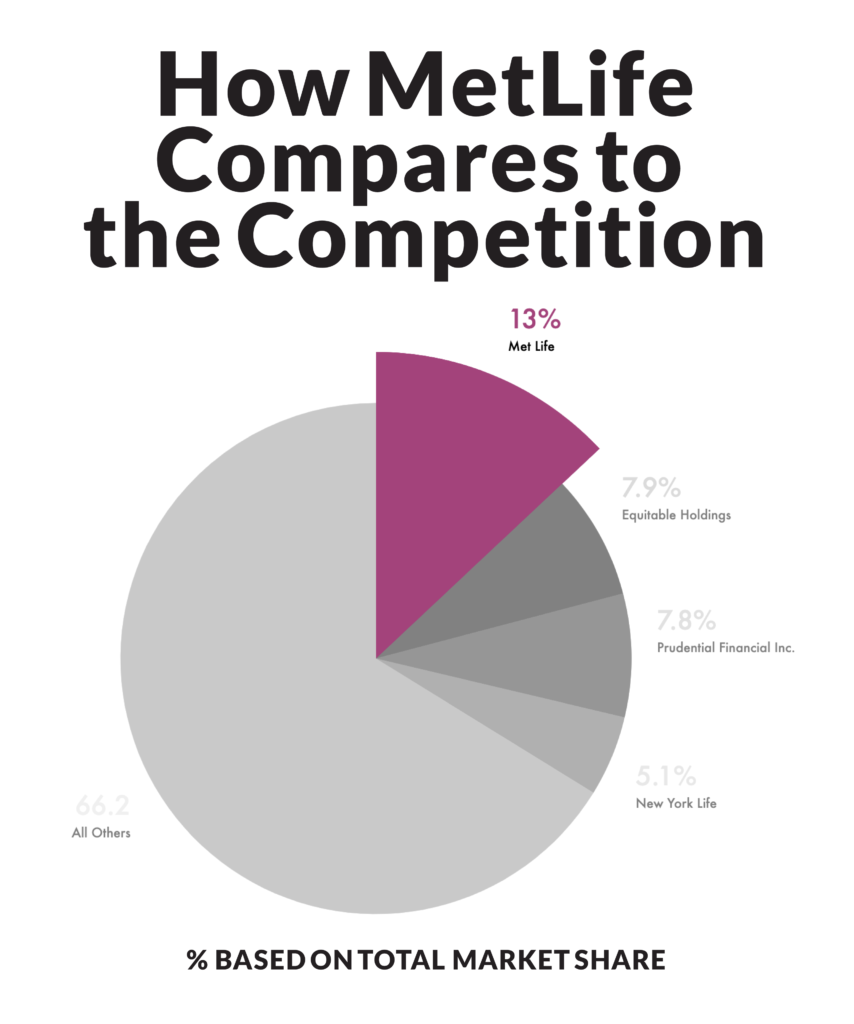 But premiums written won't always equate to happy customers. According to Policy Genius, though, MetLife also ranks in the top 10 as far as customer satisfaction.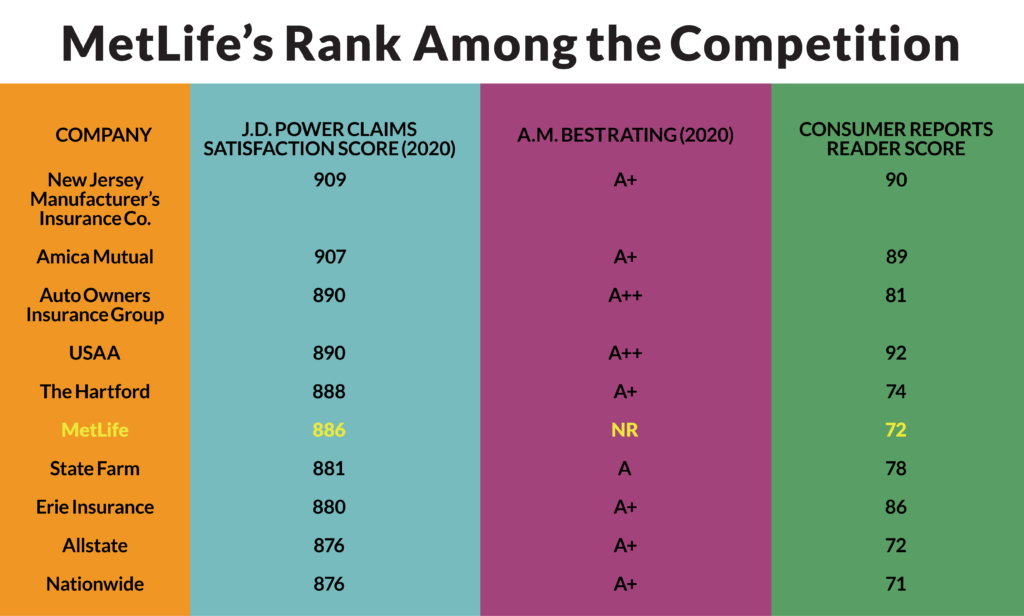 Whether you pick MetLife for just one kind of policy, or to handle all your insurance needs, what else do you need to know?
We'll begin our review with auto insurance.
Is MetLife Good for Auto Insurance?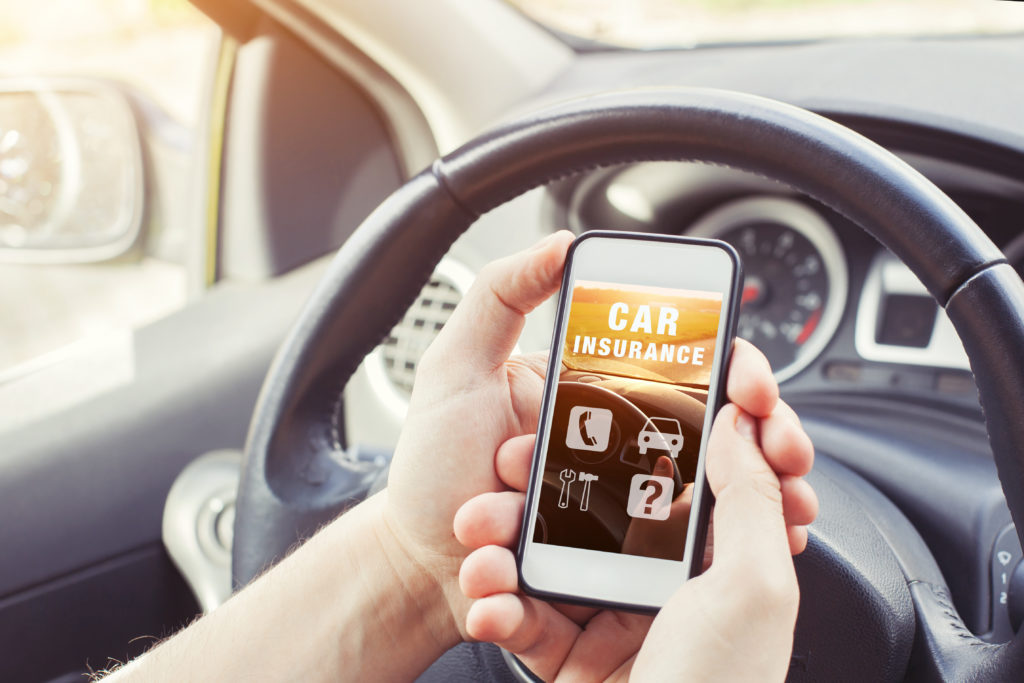 If you drive, chances are, you're going to need some car insurance. But not all auto insurance policies are the same. Before evaluating if MetLife auto insurance is right for you, it's important to consider what kind of coverage you need — how much, how little, and exactly what kinds of accidents will be covered by the policy.
First of all, when it comes to auto insurance, MetLife offers it all, including comprehensive and collision. But that's not everything.
Here are just a few of the many types of auto insurance policies offered by MetLife in most states:
New Car Replacement and GAP Insurance. Total your car within 12 months of buying or 15,000 miles, whichever comes first, and a new car insurance policy from MetLife will get you a brand-new ride. Furthermore, a GAP insurance policy from Metropolitan Life will cover the difference between what you owe on your car and what the car happens to be worth at the time of the accident.
Deductible-Free Glass Repair and Deductible-Savings Benefits. There's nothing worse than a dinged-up windshield, or worse: a shattered one. With MetLife, deductible-free drivers get their windshield replaced, and MetLife also offers savings to drivers making fewer claims.
Drivers who simply don't drive much, listen up: usage-based insurance is available through MetLife: meaning those who drive less, save more.
With MetLife, the opportunities for savings don't end there. Additional cost-cutting opportunities from the company include good student benefits, multi-policy savings, good driver benefits, and savings for drivers that participate in a defensive driving course.
As can be seen, there are clearly many benefits to choosing MetLife for auto insurance. But that's only one kind of insurance policy offered by the company. In our next section, we'll examine homeowner policies.
What Does MetLife Homeowners Insurance Cover?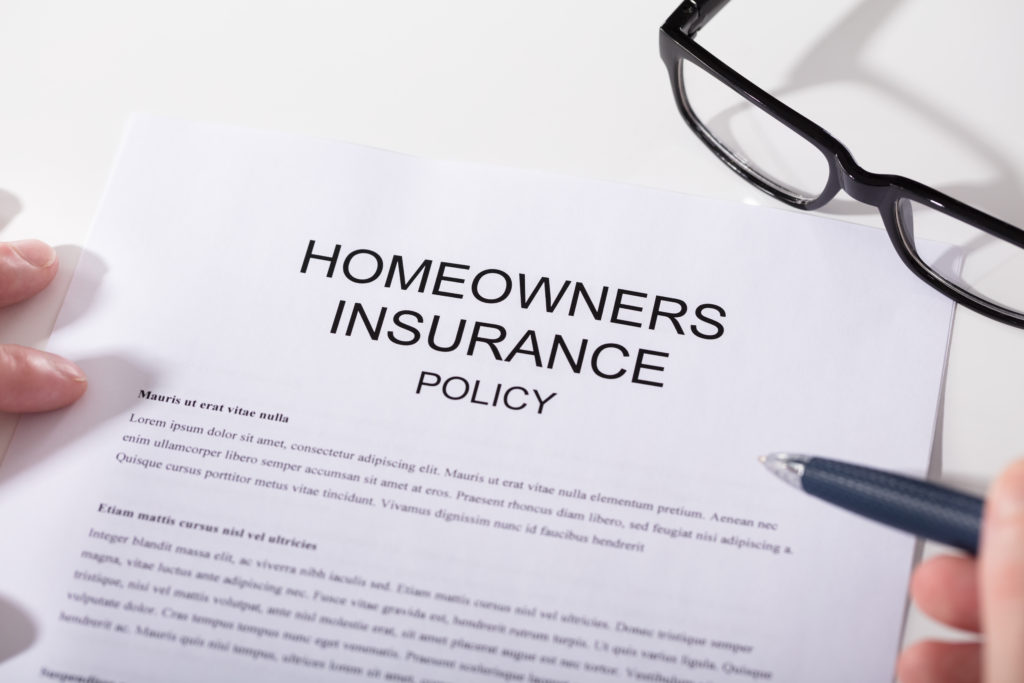 As well as car insurance, MetLife sells home insurance, and they are a good company for that type of policy.
With a standard homeowner's insurance policy from MetLife, in fact, all the basics are covered.
But MetLife also offers plenty of additional coverage and savings opportunities, such as:
Personal property replacement without depreciation, covering all the costs of purchasing new stuff in the event yours should happen to be destroyed.
The freedom to bundle a homeowner policy with auto insurance, paying a single deductible.
Theft protection, available gratis with any homeowners, renters, or auto insurance policy from the company.
Additional discounts on homeowners insurance from MetLife occur when fire prevention and safety features like deadbolts are added to the home.
So far we've covered the pros of picking MetLife for your insurance needs. In our next section, we'll cover some of the cons any responsible consumer should be aware of before making their decision.
What Are the Cons of MetLife Insurance?
Before choosing MetLife for your insurance policy it's important to note that not all services are offered in every state. Moreover, MetLife's customer service ratings related to car insurance specifically receive a poor to average rating across a number of online sources. That's while their homeowners insurance customer service feedback tends to be somewhat higher.
One additional word of caution about homeowners insurance from MetLife is that basic policies only cover replacement with depreciation cost as a default.
Purchasing a basic policy from MetLife, in other words, without understanding this distinction could mean the following:
Again, full coverage is available from MetLife homeowners insurance, it's just not automatically included in the basic policy, so proceed with caution if that kind of security is what you seek from your homeowners insurance coverage.
Metropolitan Life Insurance Review: Conclusion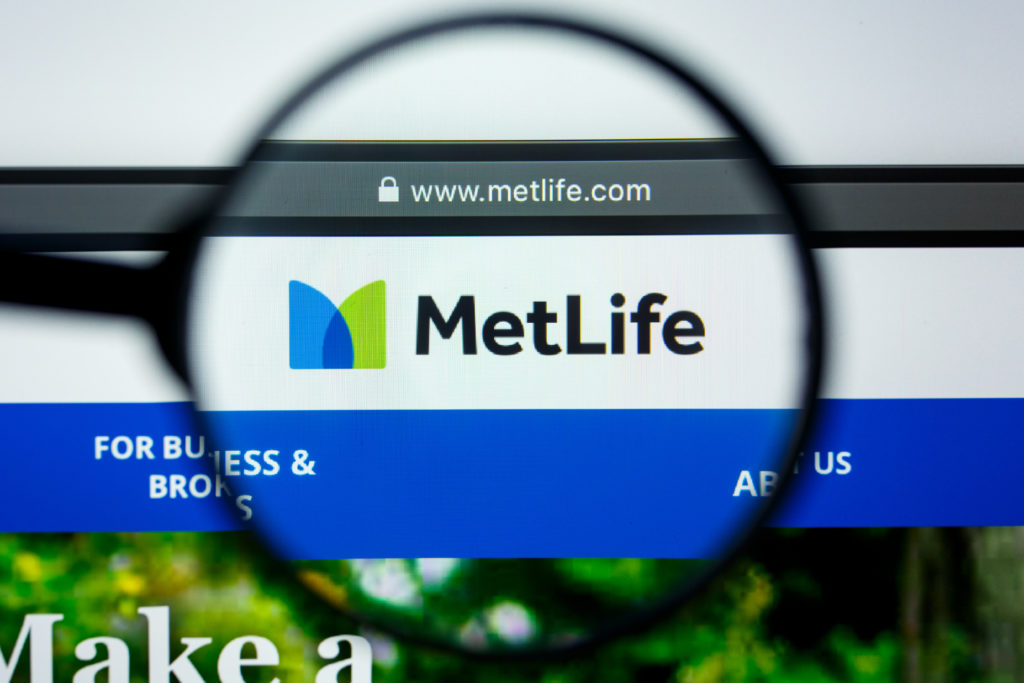 Recently purchased by State Farm, Metropolitan Life, also called MetLife, is a leading name in the insurance industry. Some wondered if MetLife had gone out of business prior to the merger, but we're here to say MetLife is very much alive and well and leading the field in terms of policies written as recently as 2020, although no new life insurance policies are available from the company as of 2021.
Nevertheless, MetLife remains a great resource for car and homeowners insurance policies. In this article, we've covered the benefits of choosing MetLife for vehicle coverage, including:
New car replacement and GAP insurance.
Deductible-free glass repair and deductible-savings benefits.
Usage-based insurance
MetLife also offers plenty of opportunities to save on vehicle coverage, primarily by bundling an auto insurance policy with homeowners insurance, but also student benefits, multi-policy savings, good driver benefits, and savings for participating in a good driver course.
As far as homeowners insurance, MetLife is known for standard homeowner's insurance policies, covering all the basics. But there are plenty of additional coverage and savings opportunities available from MetLife including personal property replacement with no depreciation and the flexibility to bundle homeowners insurance policies with auto insurance, saving money on a single deductible.
Keep up to date on all your fire safety and home security features, like a fire extinguisher or a deadbolt, and additional discounts are available.
No company is right for everyone and consumers should enter into a policy with MetLife aware of the following:
Life insurance policies are no longer available from MetLife
As a default, homeowners insurance from MetLife only covers the used value of items, including depreciation.
Customer satisfaction related to MetLife and auto insurance could be better, but still, they're pretty average for a company of its size.
Nevertheless, customer satisfaction with homeowners insurance remains strong, putting the company in the top 10 among insurance agencies, according to consumer review and insurance industry rating services such as A.M. Best, among many others.
No single insurance company will be right for everyone, and each option will present its own set of pros and cons, depending on the needs of the consumer.
In terms of longevity, now backed by State Farm, relatively strong consumer ratings, and a broad range of offerings with an abundance of savings opportunities, the average consumer should feel confident choosing MetLife for their insurance needs, so long as the price is right and despite the fact that new life insurance policies are no longer available from the company.