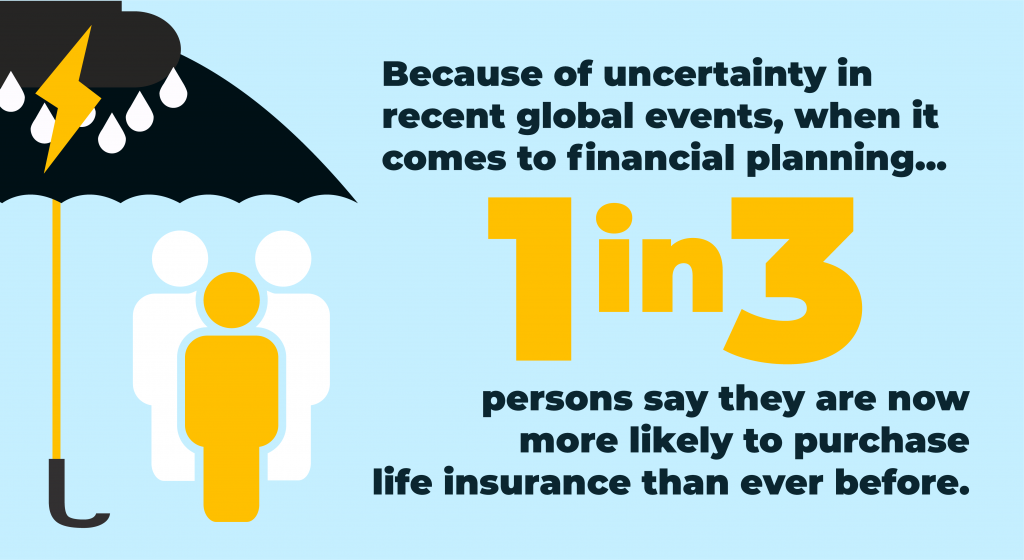 Do you have "buy life insurance" on the top of your to-do list, but are you unsure where to begin? You're not alone. Life insurance is on the mind of more people than ever, according to the most recent Insurance Barometer Study from LIMRA, the Life Insurance Marketing, and Research Association.
Because of uncertainty in recent global events, when it comes to financial planning, purchasing a life insurance policy leads all other categories, according to LIMRA's survey. What's more, one in three respondents, or around 30 percent, say they are now more likely to purchase life insurance than ever before.
Numbers aside, purchasing life insurance is a big decision. Which type of life insurance is right for you? How much or how little coverage should your policy provide? Which life insurance company is best, and what's the right amount to pay in monthly premiums?
We told you there was a lot to think about when it comes to life insurance, and we're here to help. In this article, we present 5 Key Tips For Buying Life Insurance. Follow these pointers and you'll be closer than ever to purchase the right life insurance policy for you and your loved ones.
5 Key Tips For Buying Life Insurance
1. Be Honest About Your Finances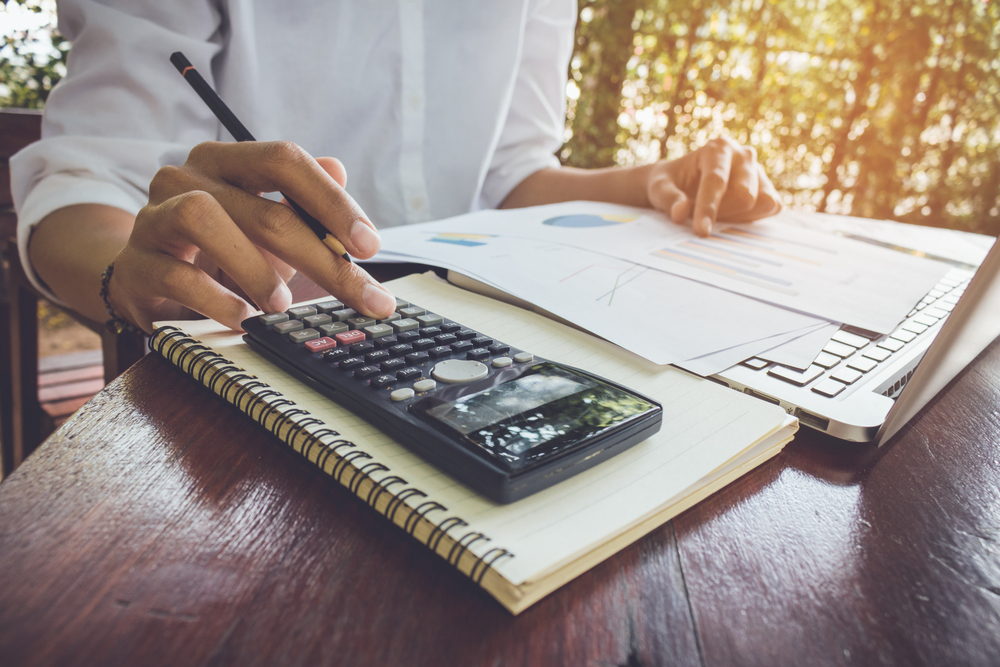 The first tip to find the best life insurance policy for your individual circumstances is to be honest and upfront about your finances. Ask yourself, who currently depends on my income? This could include children or a domestic partner, but also possibly business partners, and maybe even your employees.
Then, consider what resources you have currently in place outside of a life insurance policy to support those individuals, should the worst come to pass. This could be as simple as a savings account, or instead, some other kinds of investments, or even just a retirement account like 401K or an IRA.
Taking an honest and clear-eyed assessment of your finances is important when shopping for coverage. It's one of the most crucial factors in determining how much coverage you need. Most consumers underestimate how much life insurance they need, thinking only of their mortgage, or other forms of outstanding debt.
But what about college tuition for your children, and exactly how much would a spouse or partner need to replace your income?
It's generally recommended that a life insurance policy covers up to 10X your annual salary. Many at this point of the process meet with a financial planner to know for sure they're purchasing the right amount.
You may already have an advisor you know and trust, or consult with the National Association of Personal Financial Advisors to find one near you.
2. Research the Different Types of Life Insurance Policies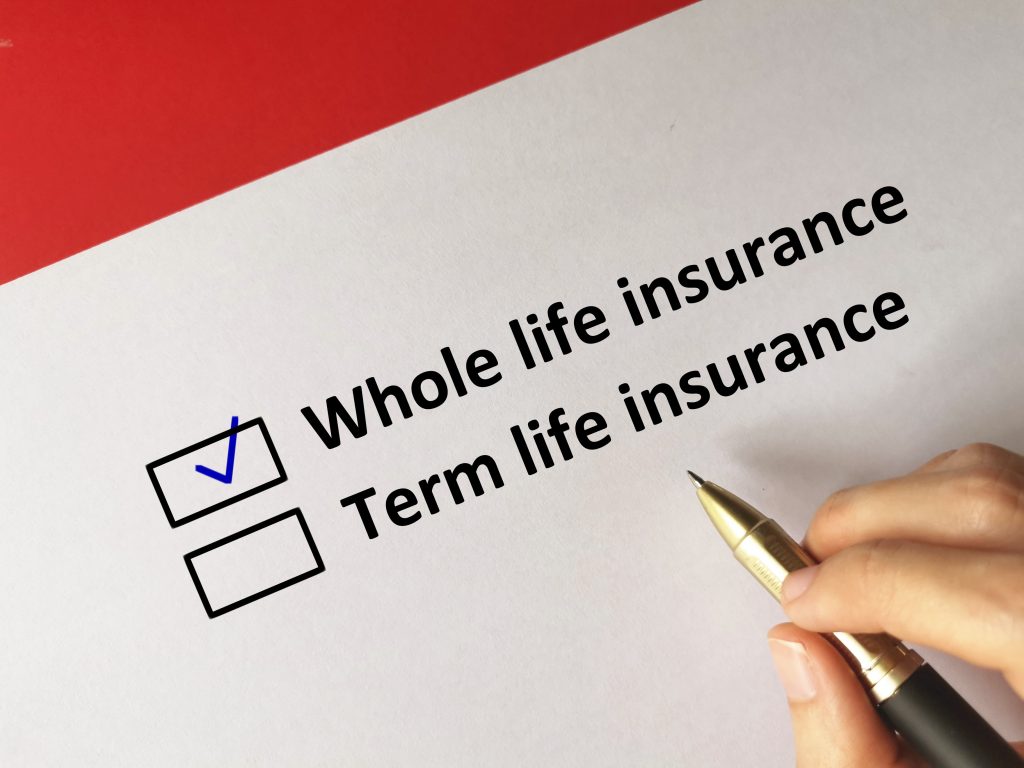 What strikes many right away when they begin shopping for life insurance, is that there are many different kinds of policies, and it's difficult to know at first which one is best for their individual circumstances. Here, again, a little homework can help.
There are primarily two different kinds of life insurance policies:
Term life insurance policies are typically best suited for young families with few assets that may be seeking life insurance coverage for a specific period in time — for example, just until their child has grown and is out of the house. Coverage of this type is generally more affordable than other kinds of life insurance policies. One drawback, however, is that term life policies lack the investment component other sorts of policies offer.
Universal life insurance policies, sometimes called whole life or permanent life insurance policies offer life insurance coverage for the remainder of someone's life, so long as the premiums are paid and the policy is otherwise kept up to date. Coverage of this type is generally more expensive than term life, and a better choice for business owners, or individuals with assets. There are also investment incentives with coverage of this type, incentivizing many to go this route with their policy over a simple term life plan.
There are a few additional types of life insurance, and some further customization available for both term life and universal life coverage. To fully understand the full scope of what's available through a life insurance policy, consult with an agent near you.
BONUS TIP: If you can only afford a term life policy, that's OK! Talk to an insurance agent about term life policies that can convert to whole life when the term has elapsed. That way, you can enjoy a life insurance policy you can afford for now, with the option to realize some investment potential down the line as your income improves.
3. Determine How Much Coverage You'll Need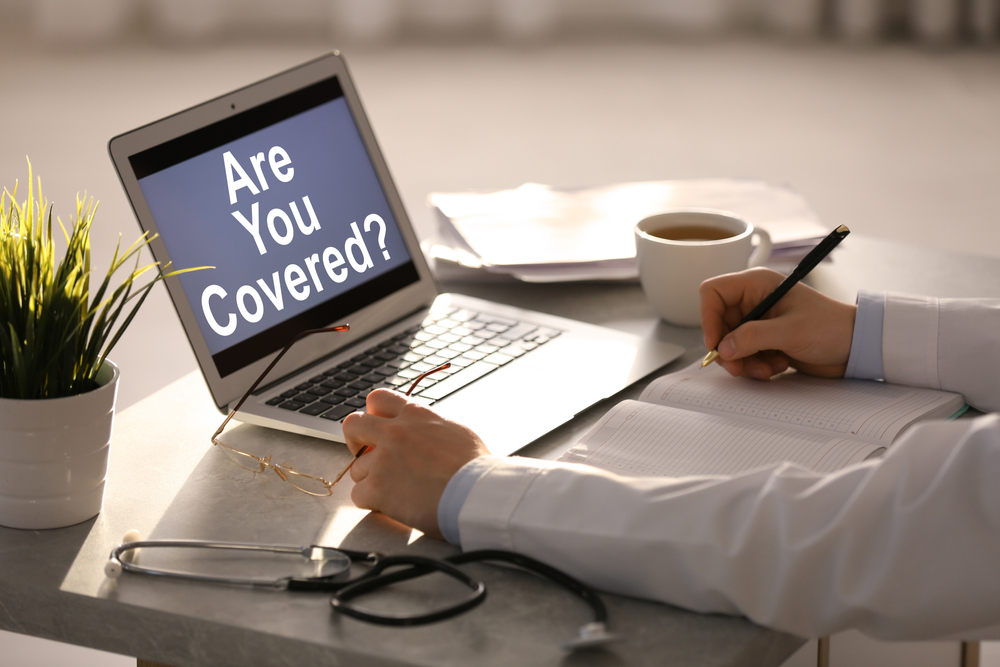 Once you fully understand the different types of coverage, the next tip for buying a life policy is to calculate exactly how much life insurance coverage you need. A financial advisor or life insurance agent can help you settle on an exact amount, and there are also some good life insurance calculators available online.
Otherwise, here are a few ways to estimate how much coverage you need, depending on the type of policy you purchase:
Insurance coverage could amount to 6X to 10X your annual salary.
Your annual salary multiplied by the number of years you have until retirement.
The DIME method: The DIME method in insurance is adding up your debt, income, mortgage, and education expenses. That total will be close to the amount of insurance you need, with the final education expense being only if you have a dependent who may be attending college after you have passed.
Again, it may be best to consult with an advisor or insurance agent before settling on a specific amount of life insurance.
4. Understand Your Premiums and Rates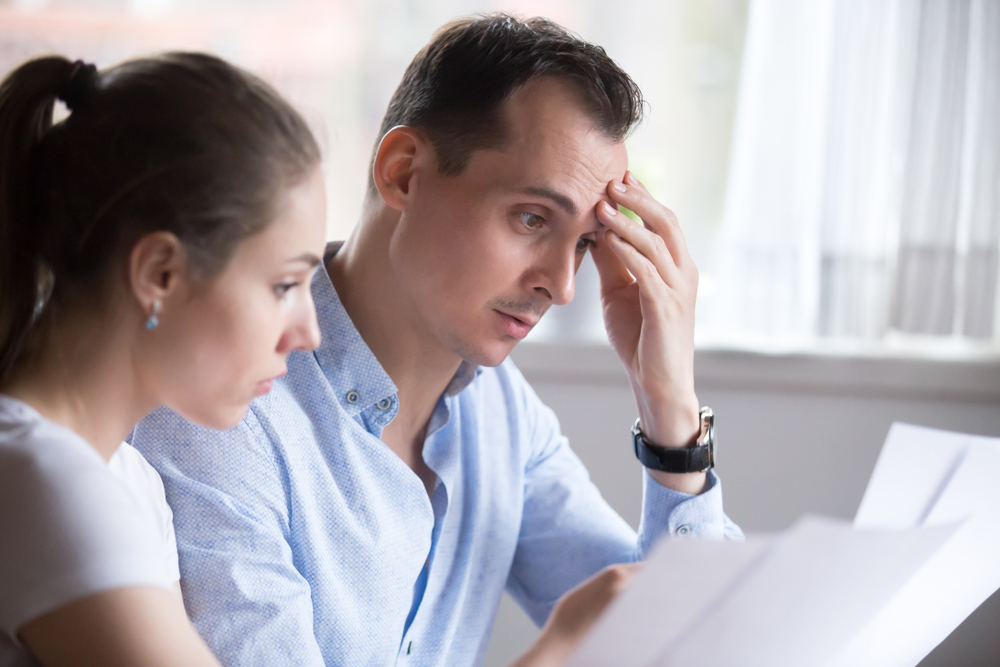 The best life insurance policy and the right amount of life insurance won't do you much good if you can't afford to pay the premiums. For this reason, be sure you fully understand all the costs and what exactly you'll get in return for your monthly payments before accepting a policy.
There are many factors that affect your premiums, but when setting your monthly rates, life insurance companies look primarily at the following:
The younger you are, the lower your premiums will be, and the healthier you are at the time you purchase your policy — which most of us are when we're younger — will only equate to even more affordable monthly rates, further incentive to buy a policy sooner than later.
BONUS TIP: But just because you're offered one rate from one company, it doesn't mean you won't be offered a more affordable rate from a different life insurance provider. For this reason, it's important to shop around and compare rates rather than simply accepting the first policy you are offered from the first company you approach.
It's also crucial to thoroughly vet the life insurance company you choose, checking ratings through services like A.M. Best or the S&P Global Ratings.
Furthermore, your monthly premiums aren't the only thing to think about. Yes, of course, you should be able to afford to pay the bill, but if you're also shopping for a life insurance policy with an investment component, be sure to carefully read the fine print — that's the only way to make sure the agreement you're entering into with an insurance company suits your goals.
5. Tell the Truth About Your Health History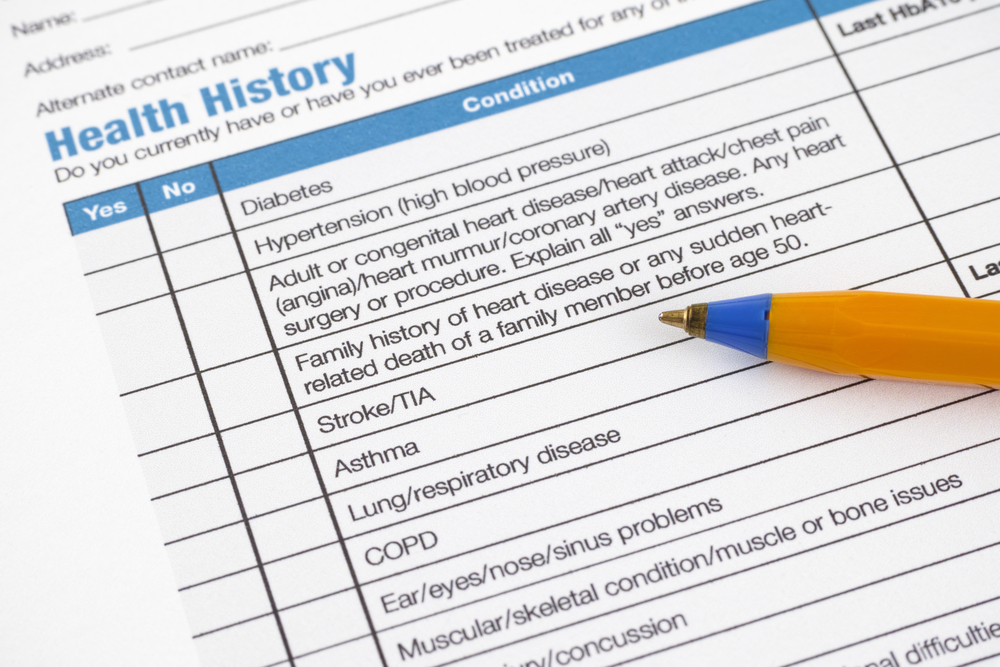 Although these days some online life insurance companies offer exam-free life insurance policies, no matter what: wherever there's life insurance, there will also be paperwork, and likely a lengthy application process to contend with. Maybe you smoke, or have been a smoker in the past, or have other blemishes in your health history. Or maybe instead, you work in a high-risk job. Regardless, you will be best served in the end to be as honest as possible in the application process, or with your doctor should a medical examination be required before purchasing your plan.
Even if you have some less than desirable things to admit — like a history of smoking, for example — you may be able to find better premiums than you might after shopping around. And if it were to be uncovered that you were less than truthful with your doctor or in the paperwork, the insurance company might deny the death benefit, among other penalties.
5 Key Tips For Buying Life Insurance: Conclusion
Buying a life insurance policy is an important step for anyone who has a family, dependents, or even for a business owner upon whom your partners or employees depend for their income. Managing certain kinds of debt is also an important reason to buy a policy.
The process of buying life insurance is complicated by the fact there isn't just one kind of policy, and the monthly premiums paid can vary a lot between companies. To help you with the process, we present in this article 5 key tips for buying life insurance:
1. Be Honest About Your Finances
2. Research the Different Types of Life Insurance Policies
3. Determine How Much Coverage You'll Need
4. Understand Your Premiums and Rates
5. Tell the Truth About Your Health History
There are many online insurance companies offering policies, and there is likely a financial advisor or insurance agent in your area to help ensure you choose the best policy for your individual circumstances. For more information, check out Expensivity's Complete Guide to Life Insurance.
What's most important to remember, however, is that there's no time like the present to purchase a life insurance policy, and we hope this list has helped you get started.